MCS Season Continues, Drought Improves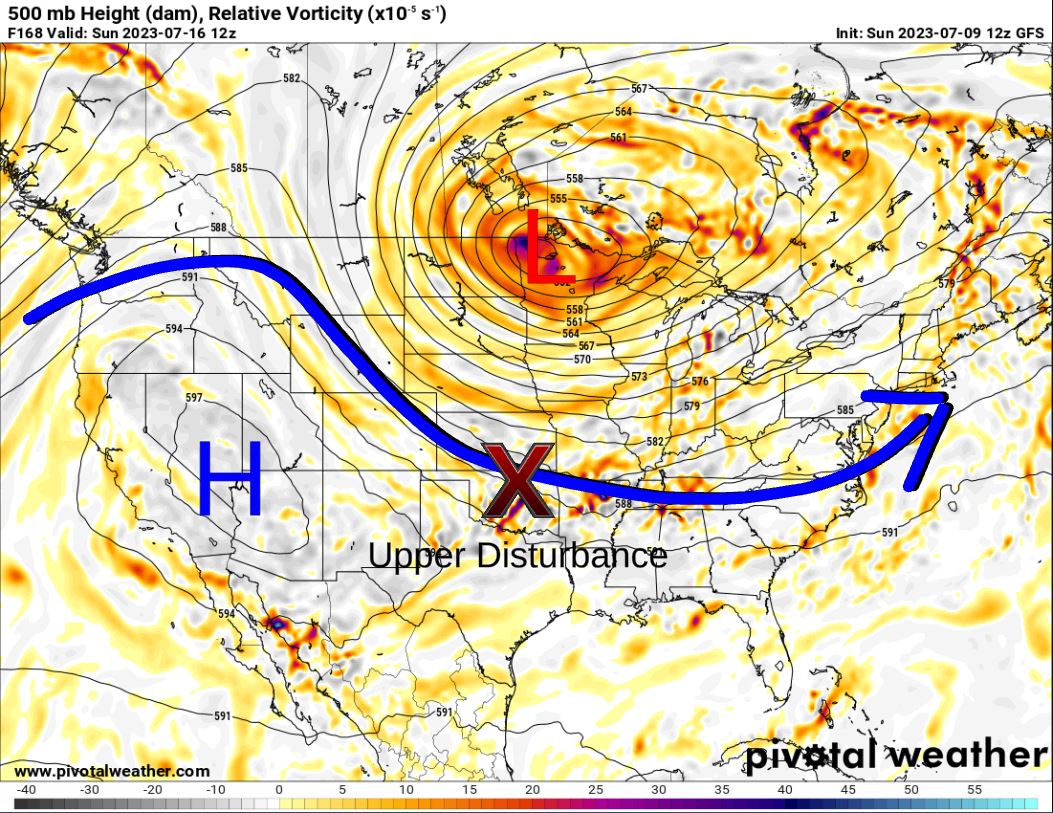 It's MCS season! (Mesoscale Convective System)
A fancy term to highlight large complexes of storms that form off the Rockies and travel in a SE movement towards Oklahoma. They bring with them torrential rainfall and occasional wind, rarely hail.
We'll be in this pattern for a while. So you can expect rain moving through the state on an occasional basis. For this week, Monday night/Tuesday morning and the weekend have the strongest signals. Sometimes these complexes arrive late overnight, and other times early to mid-morning. They can even occur in the afternoon, but that is rare. What's more likely to happen for afternoon storms is they form on leftover outflow boundaries from a complex that dies out overhead earlier in the day. Either way, all good news when it comes to more rain and less drought! However, too much rain can cause flash flooding and as we saw Saturday night, that wind damage is no joke!
Here is how the pattern sets up. We get an upper ridge that forms to our SW. This allows the Jetstream flow to go over the top and back down across Oklahoma. The two maps show Monday morning and again Sunday morning. Notice how the ridge stays out to our west. This means we get these occasional upper-level disturbances to ride down the flow and bring us storms. These upper-level vorticity centers are notated in those tiny bright red clusters that rotate through on the Jetstream animation map.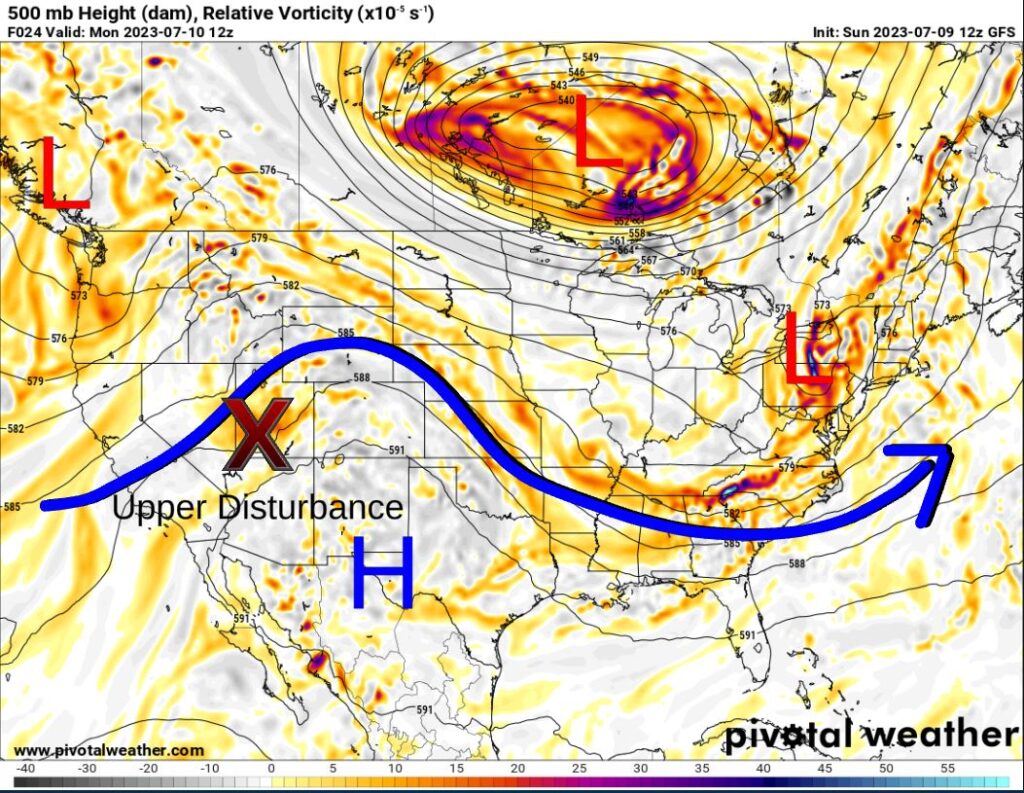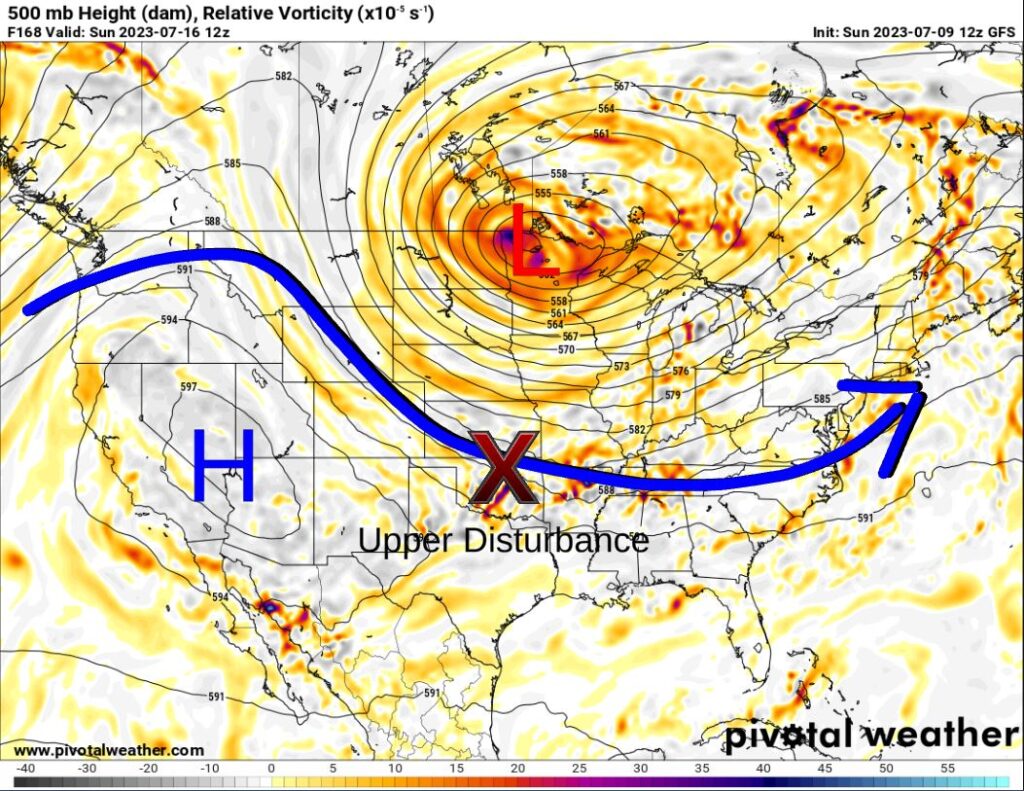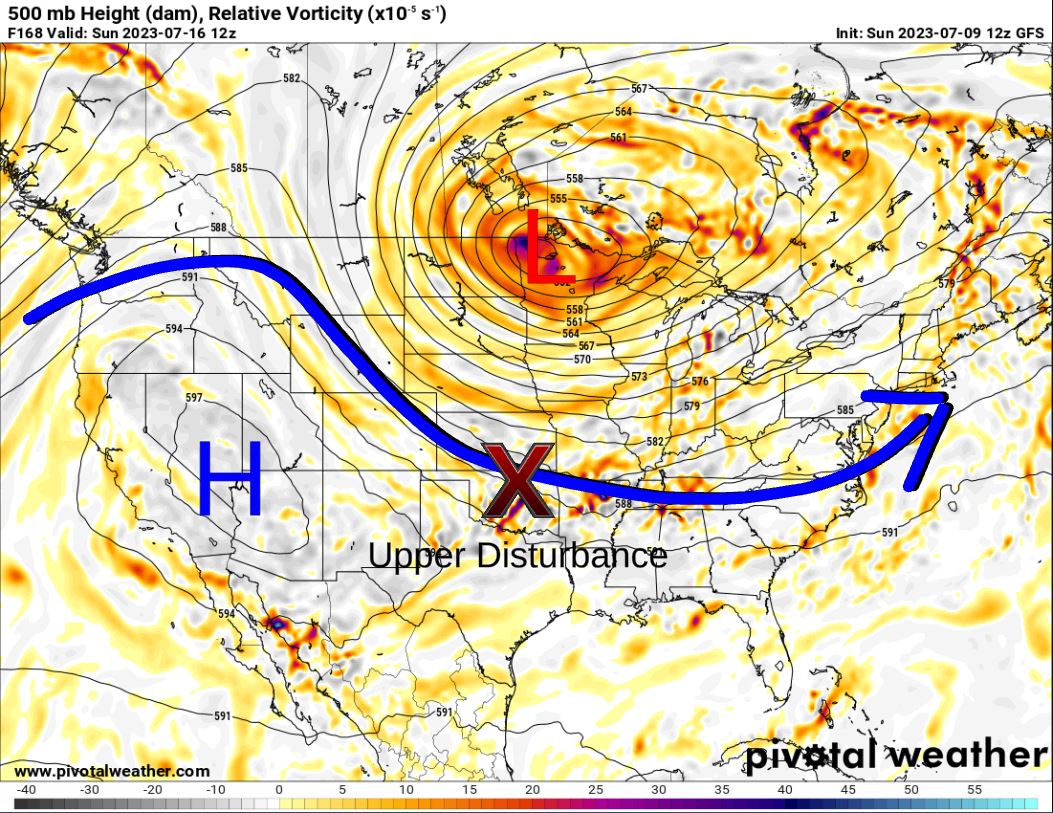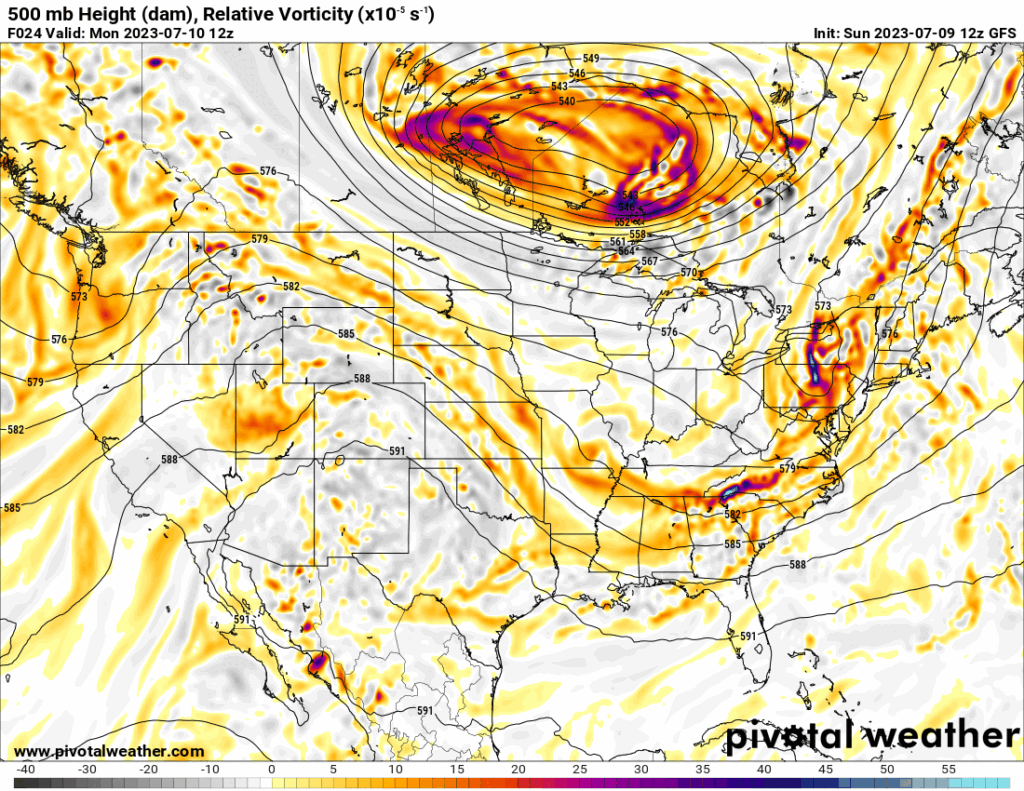 As far as rain goes, our summer has been great thus far. With a wet June and a very wet start to July, we've eradicated most of the early-season drought that was developing. Additional rainfall this week will be significant again. I've shown a model blend, but it won't pick out these crazy isolated amounts that can get in excess of 3″.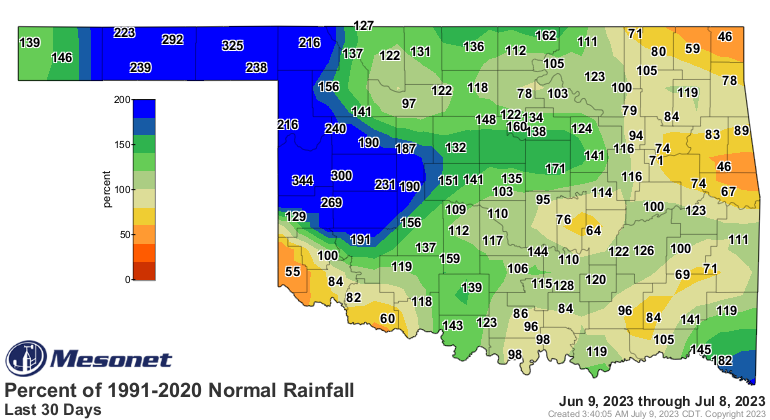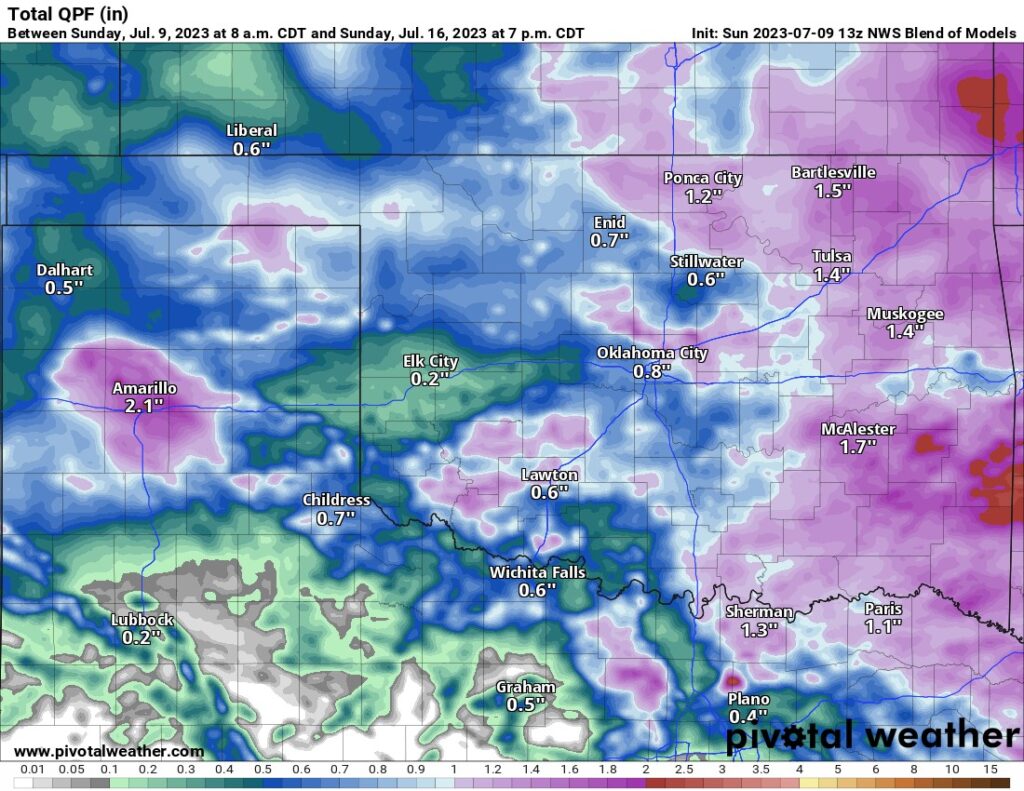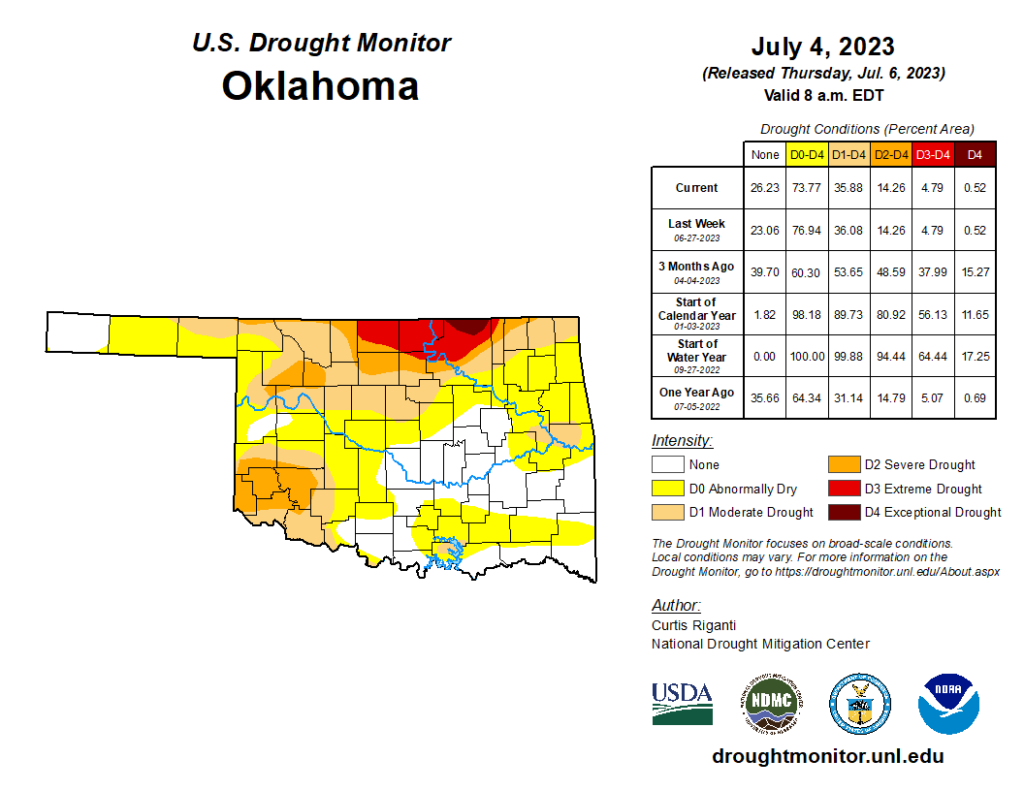 As far as temperatures go, this pattern typically gives us very seasonal numbers. There will be a little eb and flow based on the rain that moves through and cloud cover. One thing the models are messing up on again this week is bringing back those 100-degree temperatures too soon for too many. I've shown Wednesday to give you an idea, and this will bust badly due to the recent rainfall. I don't expect 100 degrees here in OKC this month. As a matter of fact, I have a bet at work that we won't see 100 officially at the airport for the summer, but likely several 99's. So stay tuned!