Author:
atsw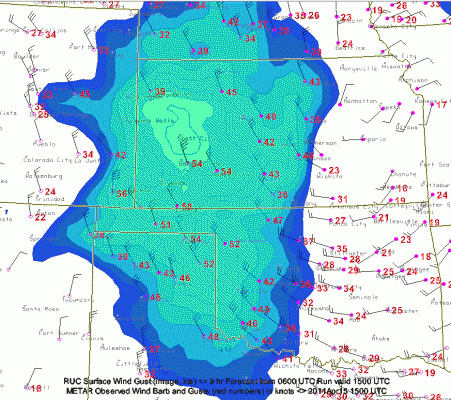 High wind event in progress.  69 mph peak wind gust at 10am CDT in Dodge City. I have already had...
Read More
Subscribe to get AT's LIVE Weather Updates
Ferguson Roof Systems
Latest Facebook Posts
Just a reminder we'll have some strong thunderstorms out across the western half of Oklahoma late this afternoon and evening. (Map shown is at 6pm) Some of these may be borderline severe with wind and hail.

Additional showers and storms will be scattered across the state over the weekend, so make alternate plans if you find yourself under these random raindrops.

#okwx #Oklahoma #rain ... See MoreSee Less
I hope Meeker gets some! I LOVE thunderstorms.
Will softball games in Seminole and Shawnee Saturday & Sunday be rained out?
What about east of okc around Tulsa?
I'm be out on waurika lake tonmorrow catfishing
Should Stephens county get anything severe?
Are you frustrated with Zillow and Realtor yet?
Let us fix that for you at TeamTuttleRealty.com/ ... See MoreSee Less
🤣🤣🤣

Who's with me! 🙋‍♂️

#summer #mosquitoes #paybacktime ... See MoreSee Less
Me!! I am from Joshua Tree Ca. It's a dry desert with no grass and no mosquitoes! I can't get away from these things. I constantly smell like I am camping 😂
We circle our 2 acres with 6 of these tubes hung in our trees and they really really cut down on the population near our house. My mom lives in town and she has her neighbors putting them out all up and down the block she lives on and agrees that they really do help reduce the population! They last 3 months. Just have to make sure all of the water doesn't evaporate during that 3 months. Summer nights on our back deck are comfortable!
I guess you're too sweet. Sounds weird from a dude but hear me out…. I tell my kids and my wife that they are just too sweet, 'cause them skeeters won't leave them alone. They don't bother me. I guess I'm sour. 😉
Just wear Bath & Body Works Vanilla Sugar Spray. Yes, seriously. They will leave you alone and you won't need to get aggressive! 🤣🤣
Had a friend bite a mosquito back once...didn't look as rewarding as he thought it would be 😂
I just let the pros take care of it. Redbud Pest Services
Never bit one back, but every now and then I swallow one whole while mowing the YAHD. It's not a pleasant experience and they struggle on the way down. 🙃
Julia Calahan-Mason totally keta
Or, you could do like that Monty Python sketch, and hunt them…with a bazooka…
Dead down wind ceader bug repellent is the best! If you don't mind smelling lol
A little blood is a small price to pay to support our pollinators, right? 🤷‍♂️😂
Gotta be careful though, they may be armed and dangerous 🤣
AT's Latest Tweets
My latest blog it out! Spring makes a sneak appearance before Winter slaps it back where it came from. 😂 Might even get a little light freezing rain by the end of the week. 🥶

https://bit.ly/3XEjKdf

#okwx #Oklahoma #OklahomaCity #Tulsa #weather
Immune Modulation: Dr. Kory's Core Treatment Options for the Vaccine-Injured

• Intermittent Fasting - Triggers the body into a state of repair and regeneration.

• Ivermectin - The backbone of the treatment protocol. Repolarizes macrophages, anti-inflammatory, anti-viral.
Covid showed us that many humans are self-preservation fear-driven murderers. Despite all the studies, and new ones yet to be released, this false narrative continues. We really are one step away from uncivilized Neanderthal barbarians.
End Wokeness
@EndWokeness
Death panels are here
Load More