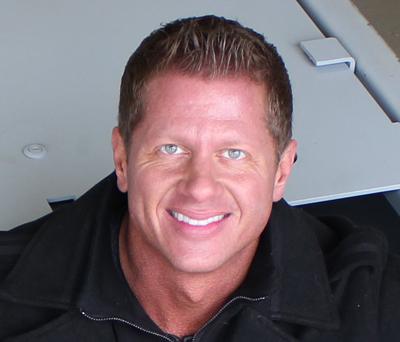 About Aaron Tuttle
Aaron grew up with a fascination about the weather. As a young boy he would climb onto his roof to try and touch the clouds when a storm rolled in and get a good look at the skyline. Clearly he didn't have a fear of lightning at the time (being the tallest point is never a good idea). He would make sure he caught the latest forecast from the local weathermen on television just about every day, especially when it came to snow, as it was a rare occurrence in the DFW Metroplex. As he grew older he took his interest level to the next step and became a weather watcher for the KXAS NBC affiliate in Dallas TX. He would report rain totals and anything else of value. Being a part of the weather community really excited him and steered Aaron into wanting to become one of the weathermen that he often watched on television.
In high school, Aaron prepared himself by taking upper level math and science classes to help get into college. For the right university, he narrowed it down to the top three choices in the country for meteorology: Penn State, Oklahoma, and Texas A&M. He ended up choosing to become an Aggie for his path to becoming a meteorologist. While at A&M Aaron helped create the meteorology department's website, was the first to create and display all of the available European model data over in the internet, maintained the TAMU Mesonet network, assisted in starting up the TAMSCAMS storm chasing organization as well as providing weather forecasts for The Battalion school newspaper. He was involved in several research projects including one called TEXACAL. In this project he would provide forecasts for operations and travel with other students and staff to sample the atmosphere with balloon soundings. It was during this study when he witnessed for the first time what an EF5 tornado could do. The storm struck the town of Jarrell, TX and the tornado ripped the asphalt off the ground leaving nothing behind. So began a new respect for Mother Nature's worst violence. It was also during this time that the meteorology department upgraded their Doppler radar which gave Aaron first-hand experience in building and operating. His passion for radar meteorology was born.
In his senior year, Aaron was hired by the local CBS station, KBTX, to do weather on the weekends. He also continued to work at the university as a research technician after graduation. After about three years of working seven days a week he was offered a job with MIT Lincoln Laboratories. It would entail working on radar display software for air traffic controllers at the Bergstrom airport in Austin, TX then attend graduate school. At the same time a TV station, KTUL ABC in Tulsa, offered Aaron a job. It was the first major fork in the road in his career. He stuck with his passion and chose to stay with television. Just about a month after starting, the May 3rd 1999 tornado hit Oklahoma City and moved up the turnpike into the Tulsa area before dissipating. It was a strong sign that this is where he wanted to be. After two years he moved into the number one severe weather market in the country, Oklahoma City, and definitely got more than he bargained for. Floods, droughts, tornadoes, wild fires, and even a tropical storm kept him extremely busy over the next 7 years at the ABC affiliate. Channel 5 is also where he picked up his nickname 'AT' while anchoring the morning show in the early years. In 2005 Aaron helped drive the market in upgrading to new Doppler radar technology with the fastest scan time and the highest resolution, giving KOCO-TV an edge in tracking the exact location of tornadoes, even down to the house level in mere seconds.
When all was said and done, Aaron had spent nearly 12 years in bringing viewers the local weather forecast and making sure they were safe when severe weather struck. But it was time for another change. The Federal Aviation Administration offered him a job working on the Terminal Doppler Weather Radar, an offer he just couldn't refuse. As a result, his knowledge of radar meteorology increased even more. After taking a break from the media realm for a couple of years, Aaron started up a Facebook fan page to post some forecasts from time to time to help people out. Over just a few short years it grew to over a 100,000 followers with an average weekly reach of over 500,000 that would stop by to check out the latest updates. Several asked for a mobile weather app due to the dependable forecast accuracy he became known for. So by popular demand, the "ATsWeatherToGo" app was born, along with a website and blog. And so began yet another chapter in providing a public service of saving lives and helping people plan their day around the extreme Oklahoma weather.
Aaron holds a Bachelor's of Science degree in Meteorology from Texas A&M University and has been forecasting the weather and tracking severe storms for over 20 years. Place your trust and safety in the hands of an expert during the severe weather season and check back often for the most accurate weather forecasts from Oklahoma City!