Category:
Sponsors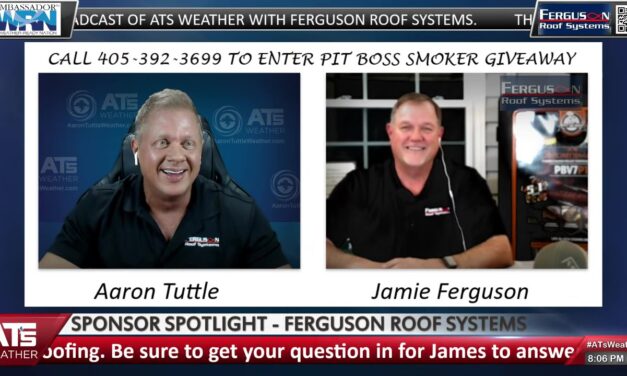 I had the pleasure of interviewing Jamie Ferguson from Ferguson Roof Systems. The purpose was to...
Read More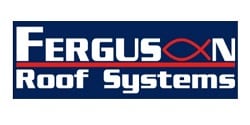 Ferguson Roof Systems has been a proud sponsor of AT's Weather since 2019! As you know, the...
Read More
Subscribe to get AT's LIVE Weather Updates
Ferguson Roof Systems
Latest Facebook Posts
Thanks Air Comfort Solutions! Yes looks icy next week. I'll be updating the forecast daily. Great reminder to get your furnace working at its peak! You're going to need it with the February cold snap. 🥶Aaron Tuttle Meteorologist says "Catastrophic Ice Storm Next Week" ❄️ Don't get caught off guard 🥶

Call now and beat the cold 405-349-3777

#ACS #okwx #prepare #freezing #cold #winter #heating #service #maintenance

Photo courtesy of aarontuttleweather.com ... See MoreSee Less
I saw somewhere else it said I44 and north. Does that mean Lawton won't get it?
I have a back up gas heater that doesn't require electric.😁😁😁
Does this include north Texas, or just Oklahoma?
Call us so we can keep you warm!
Pick up an AT's Weather hoodie, zip-up, or T-shirt today! Various styles, colors, sizes, women and kids too! 👊. Each purchase helps to support accurate forecasts with no-hype severe weather coverage!
Pick up your shirts here:
www.bonfire.com/store/ats-weather-gear/ ... See MoreSee Less
f you're looking for a great home weather station that is easy to setup and sends data right to your phone, check out the Tempest! There's even a special discount for AT's Weather followers of 10% off!!!! 👍🤩
aarontuttleweather.com/project/tempest-weather-station/
#Tempest #weatherflow #weatherstation ... See MoreSee Less
AT's Latest Tweets
WATCH: Live Weather Update https://twitter.com/i/broadcasts/1yNGaNnZbnlJj
What is the confidence level of ice for next week? At this point fairly high.

#1 Pattern recognition
#2 various model ensembles agreement

Posted are the ensemble charts for the American, European, and Canadian models for Tuesday. 👇

#okwx #Oklahoma #icestorm
4
Load More