Current and Most Recent Wildfire
Access the layers icon top left of the image to toggle on/off different layers and to add wildfire day/night data source. Top left 4 panel square will change background, select imagery hybrid layer for road labels. Pinch and zoom on mobile devices to center map.
Link to Current Satellite View
The Regional and Mesoscale Meteorology Brand (RAMMB)
Satellite View – smoke & Torched Land Archive
Note: You must touch the date to select a different day. Select layers to toggle off various ones.
Wildfire Potential Next 2 Days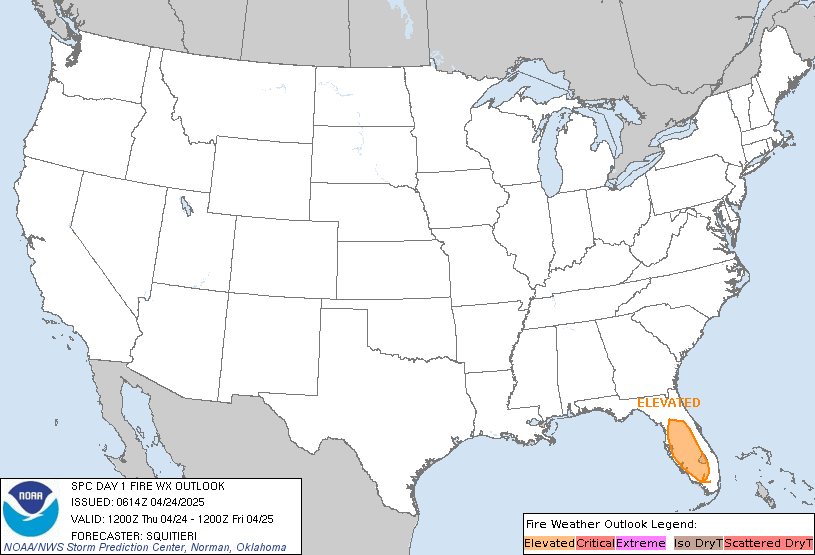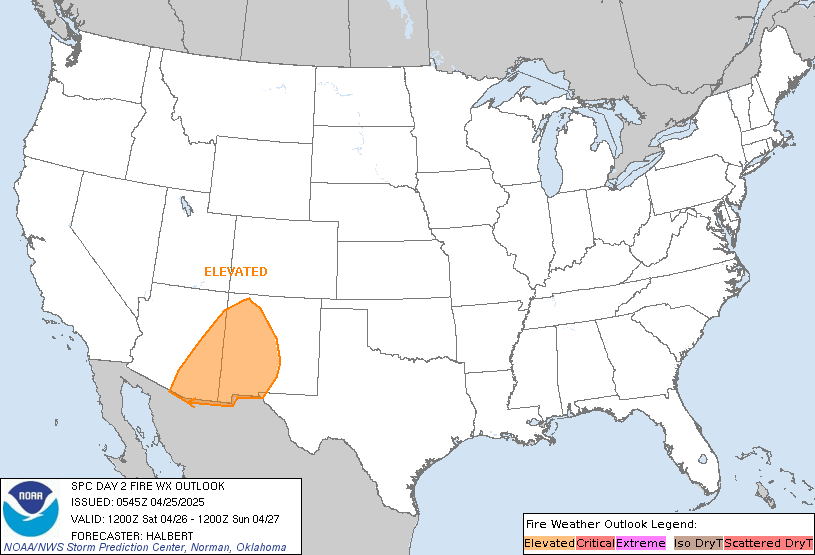 Wildfire Monthly Outlook