Jennifer Glasco, Washington, OK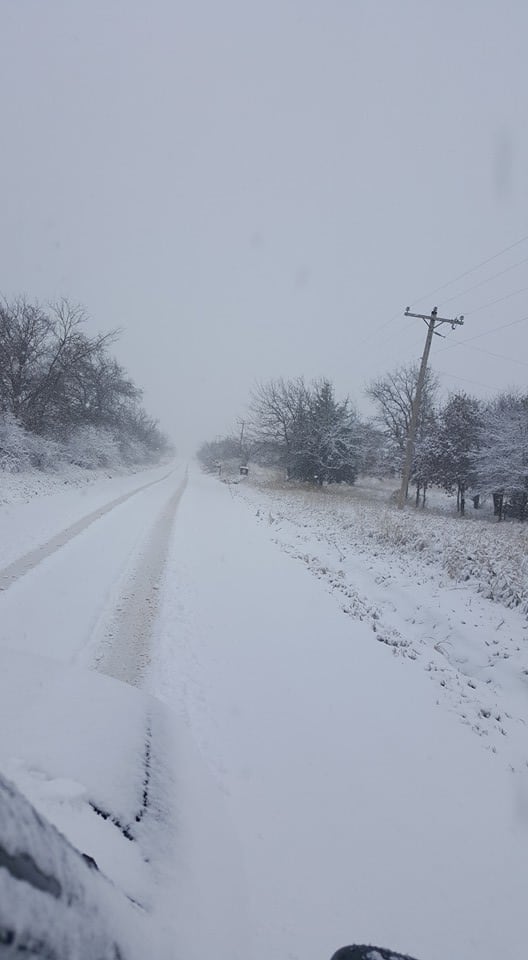 Related Posts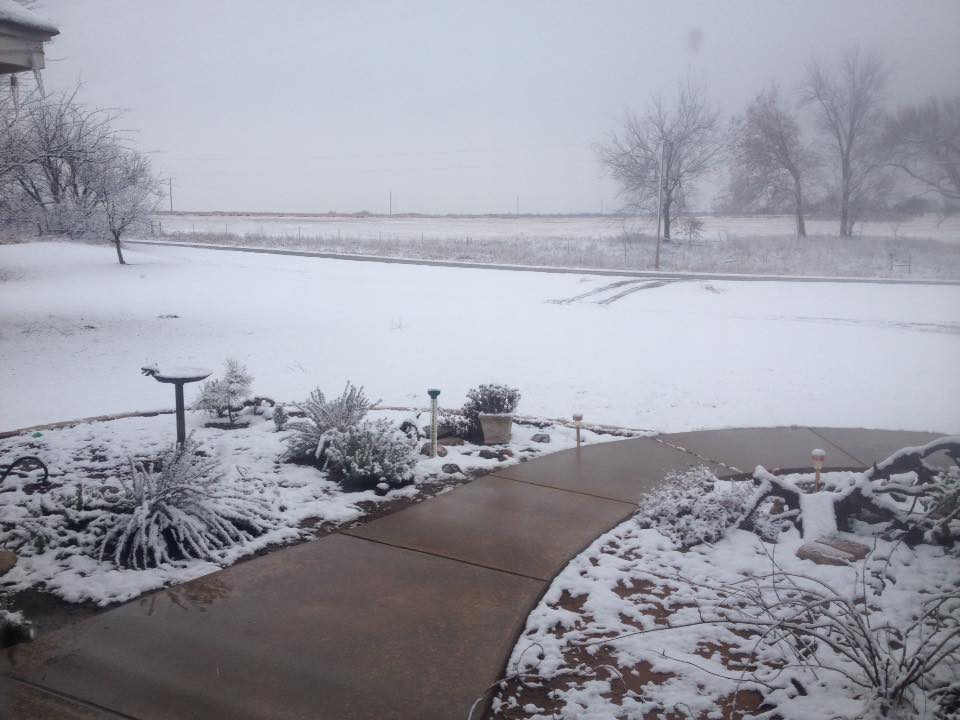 January 16, 2016
Subscribe to get AT's LIVE Weather Updates
Ferguson Roof Systems
Latest Facebook Posts
Significant rain has moved out, drizzle and sprinkles remain for the day. Great rain totals last 3 days too! Be aware, there will be patchy frost and a light freeze for some across the NW 1/4 of Oklahoma, bounded roughly by I-35 and I-40. See maps below for Saturday and Sunday morning. Use my free weather app, ATsWeatherToGo, to get your town's temperatures and protect those plants this weekend! -AT

#okwx #Oklahoma #frost #freeze #rain #okc ... See MoreSee Less
Man loved the rain but this cold air needs to leave!! Thank you for reporting the weather ! Aaron your awesome brother!! Keep up the good work!
3 global models are predicting snow for Oklahoma next Tuesday. Stranger things have happened! I'll keep an eye on it! -AT

#okwx #oklahoma #snow #okc ... See MoreSee Less
I just had a memory pop up up yesterday on my timeline and it said it was snowing lol didn't realize it snowed last spring too!!
Weather manipulation. That simple. We've had the tech since vietnam
Keep that crap in Oklahoma. Please. Memphis drivers get all crazy in snow!
April 19th 2010 we had sleet and freezing temps after sunshine and warm weather. It was My daughters first birthday. Lol looks like for her 12th she's getting snow. Awesome. 😐
I'm just offended at this point with Oklahoma's weather 🙃
There are worse alternatives. Yall use this cozy time to get red dirt ready.
Ooooh good thing we are leaving Sunday cloudy and damp thick fog this am just outside OKC
Weather by tomorrow.io which use to be Clima Cell had 25 percent chance of snow
Go back and recheck that foolishness... I am expecting 80's weather.. please and thank you.
Nothing surprises me with weather in Oklahoma
Looks like I got outta there just in time. Still chilly down here in DFW but NO snow forecast!
I'm headed to the store to buy all the bread and toilet paper.
I'm over pumpkin spice and cold weather. 🤦‍♀️
No thank you. We've ordered Spring. February did enough damage.
No! Our grass is turning green and our poor plants are just now blooming!
It snowed 7 years ago on my newborns first dr appt, it was April 14th! I remember driving there thinking it was super weird!
It happened this late in the season in 2014.
My daughter's birthday is Tuesday and she would FLIP if it snowed!
Stan said he hasn't seen any blooms on the hedge apple trees yet sooooo......
If it keeps me from doing yard work then I'm all for it!
I have a model at home, who predicted I'd get all the honey dos done today. That model was wrong too.
I think it's because all the fires in California and that part of America makes stuff shift
We have had snow in April before. 😁
Hey, Aaron. Don't want to lose you and your weather updates/forecasts so what is it I need to do specifically to make sure I keep up with your Facebook page changes? I'm also a current Patreon. Just let me know what I need to do and I follow. Thanks again for all you do...especially during Oklahoma storm season. ... See MoreSee Less
AT's Latest Tweets
Significant rain has moved out, drizzle and sprinkles remain for the day. Great rain totals last 3 days too! Be aware, there will be patchy frost and a light freeze for some across the NW 1/4 of Oklahoma, bounded roughly by I-35 and I-40. #okwx #Oklahoma #frost #freeze #rain #okc
Load More...