The Winter Storm Has Arrived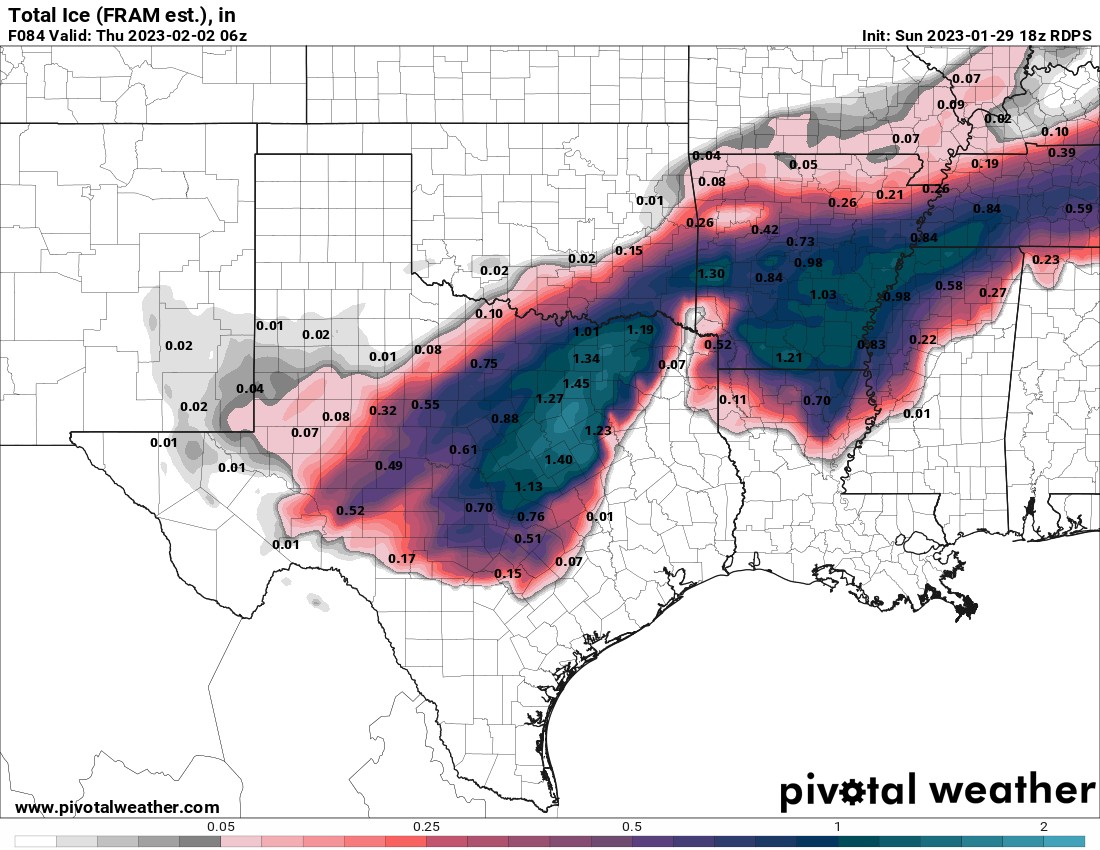 The winter storm is here! Arctic air plunged through Oklahoma during the day Sunday dropping temperatures into the teens and 20s with wind chill values into the single digits. That's the first ingredient needed. Our second is the active subtropical Jetstream streaming overhead bringing a trail of Pacific moisture and upper disturbances. All of this spells a wintry mix of precipitation from freezing drizzle/rain, to sleet, to snow across Oklahoma and surrounding states.
The Jetstream shows the storm system diving down across California and then swinging through Texas on Thursday. Until that low moves by, we'll have multiple rounds of precipitation, some light, some heavy. Little disturbances will ride the flow aloft. One on Monday, one Tuesday, one Wednesday, and finally Thursday with the system itself.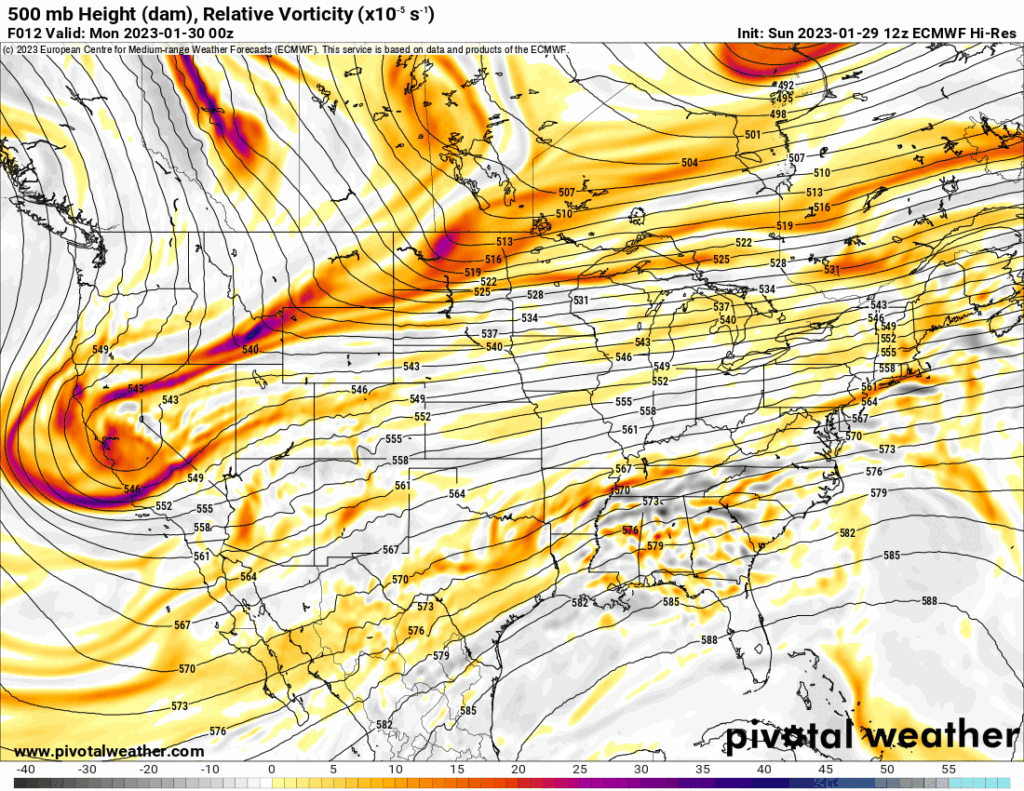 The first round starts by daybreak Monday in the form of freezing drizzle, light freezing rain, and sleet moving through the state. This will cause slick roadways during the day. Be extremely careful or just stay off the roads once conditions ice over. You can check road conditions on this website for the latest conditions. As a rule of thumb, any precipitation that falls with our air temperatures less than 28 degrees will freeze instantly on roadways. Below is an animation of the first two waves of precipitation to move through. This only goes until Tuesday midday. I could not find an accurate model that took it beyond this timeframe. Notice the color changes, red freezing rain, purple is sleet, and blue is snow. The estimated totals of each are included as well, but only semi-accurate for Oklahoma, not for N TX as the freezing rain should include DFW.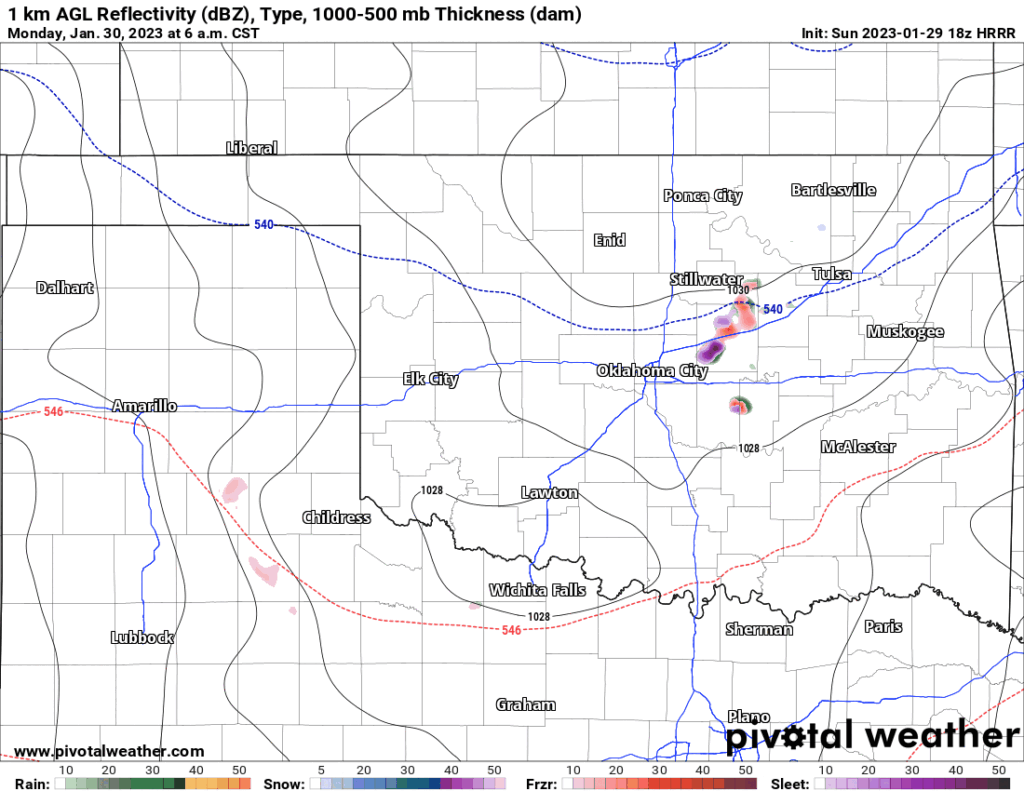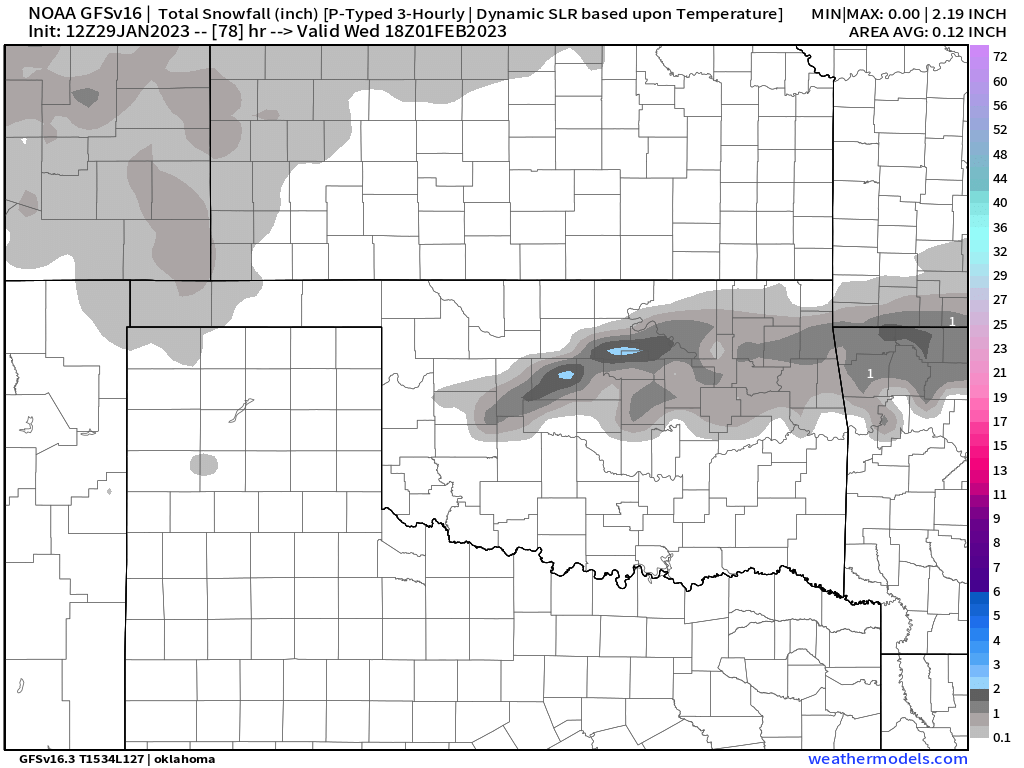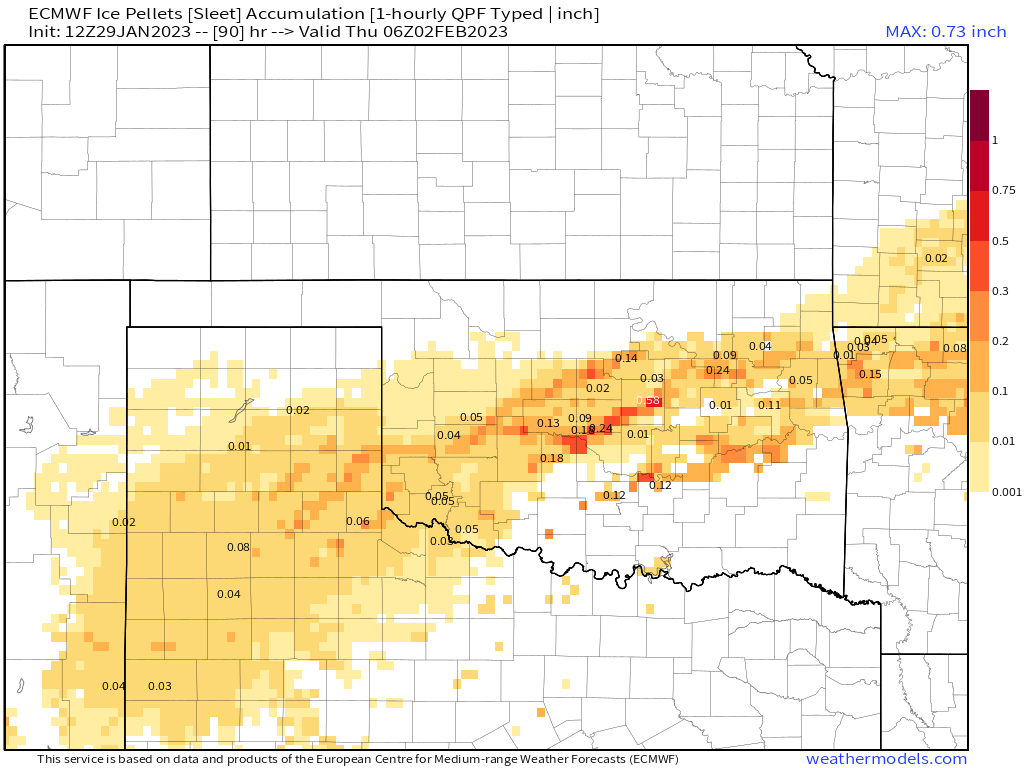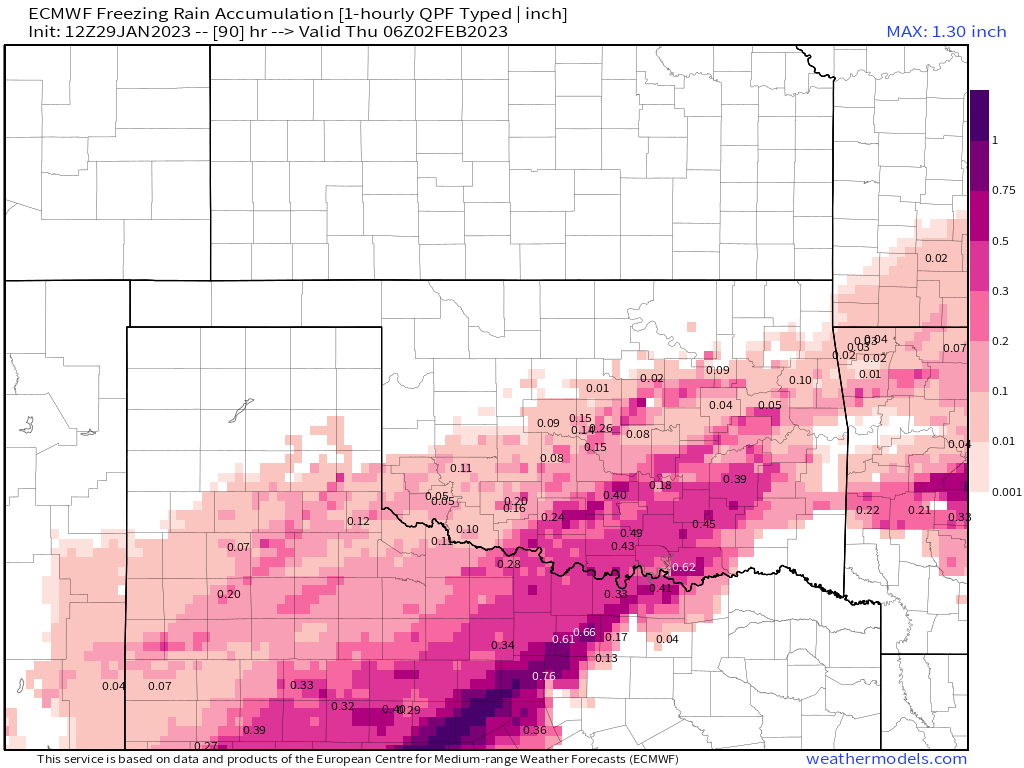 The shallow arctic airmass has moved farther south than models initially thought. This does a couple of things. One it deepens the cold air across more of Oklahoma and two it brings more ice to N/C TX than prior data had indicated. The outcome equates to more sleet and snow mix for I-40 corridor and points north, while south of I-40 gets a mix of sleet and freezing rain. This also means that N/NW/C/NE TX get far more ice than they bargained for.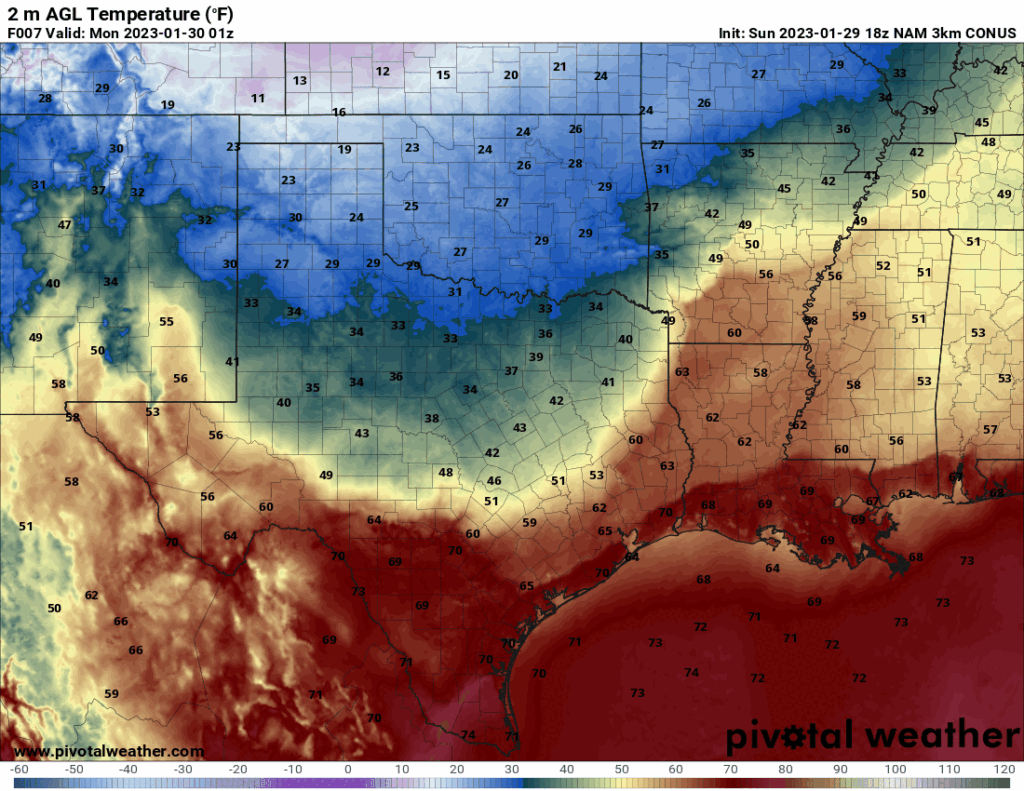 The best locations for a catastrophic ice storm where power will be knocked out for days or weeks is favored across C AR, SE OK, N TX, and parts of C/W TX. Dallas could be decimated by this storm. Here is a look at the Euro and Candidan models. The final result will likely be a blend of the two as far as placement, but closer to the Euro for the amounts. I'd divide the Canadian totals by two just to be in the ballpark on ice accumulations. It takes about 1/4″ of ice accumulation to affect power lines and anything near and greater than 1/2″ can be devastating due to the weight of the ice. The other factor at play are the wind speeds. Wind gusts will be anywhere from 20-30 mph during the event, which will cause additional stress on the lines.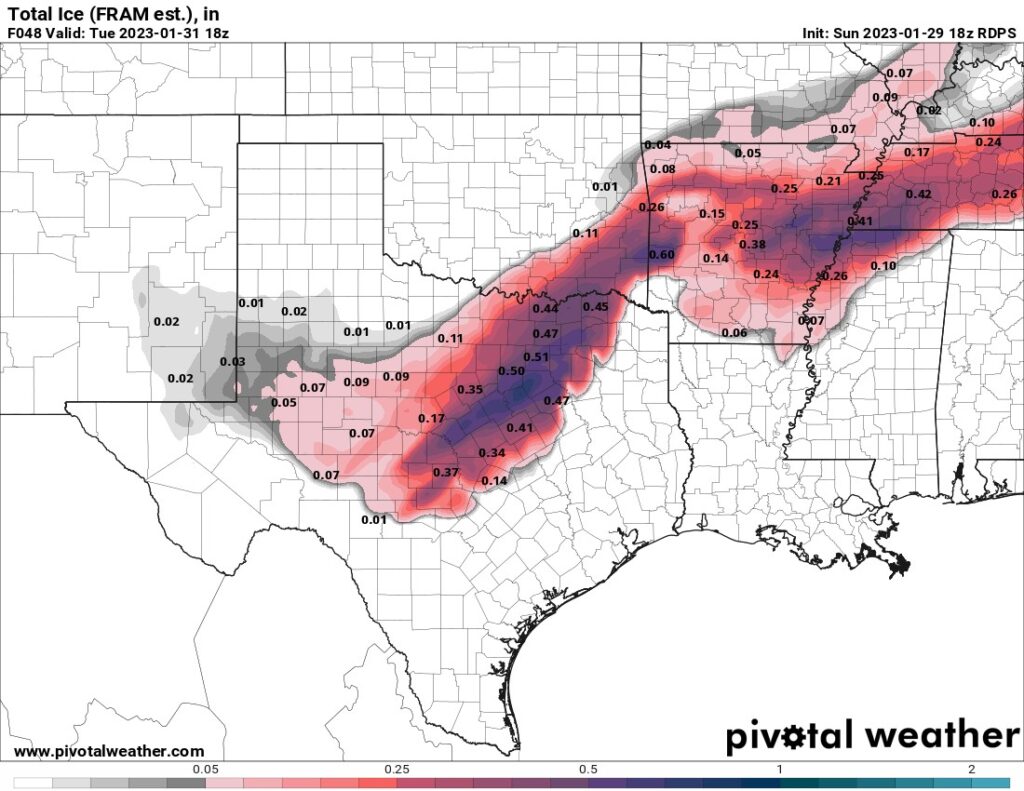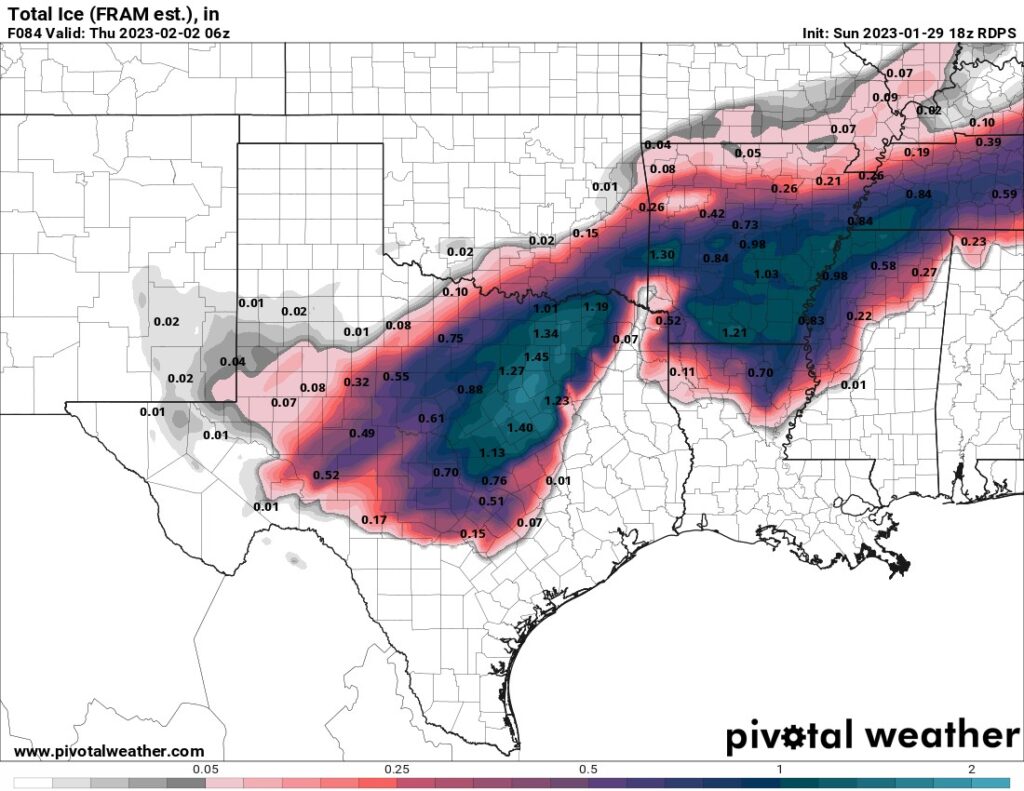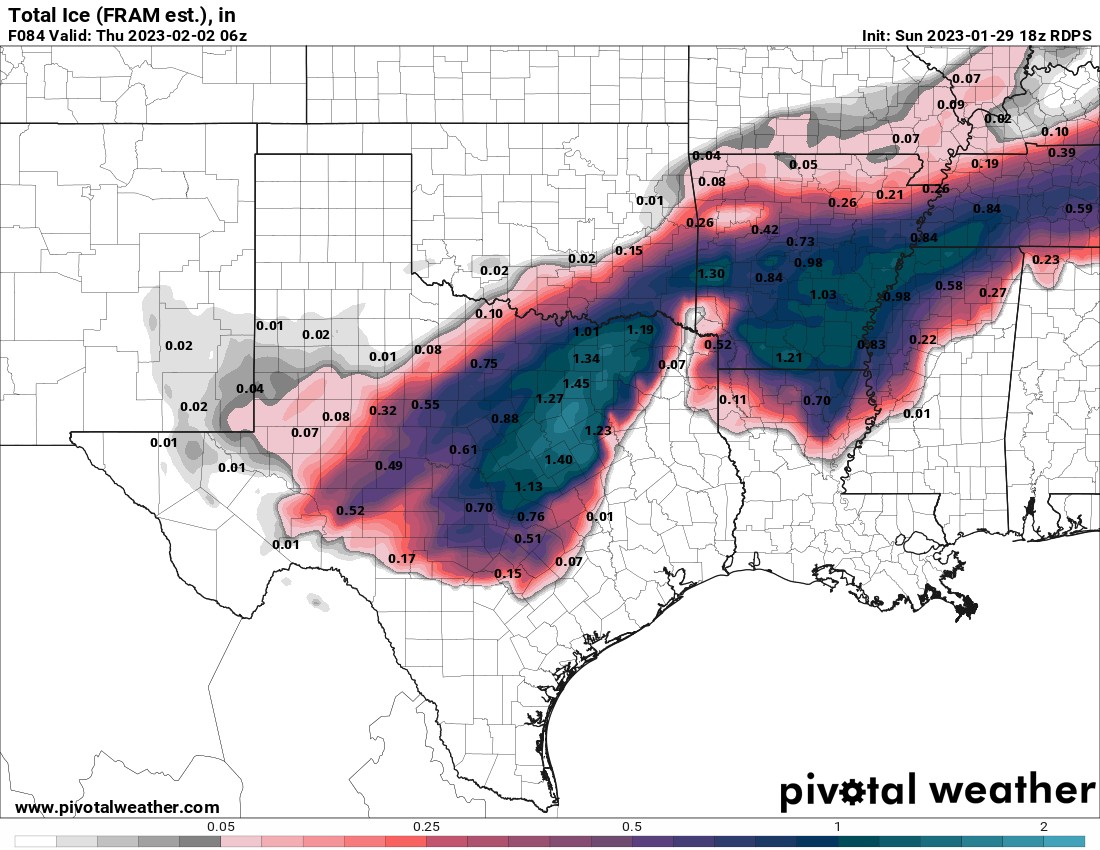 Temperatures across OKC will be below freezing most likely through Wednesday despite what the graph shows. I do expect them to be above freezing Thursday onward. You'll need to follow my social media accounts closely for the most up to date forecasts, including my live weather discussions typically held around 11:45am and 9:30pm. Also don't forget to download my free weather app, ATsWeatherToGo, to track the winter radar. I've also included the road conditions found on this site into the app as well, just tap the menu to access it. Stay warm and stay safe! -AT