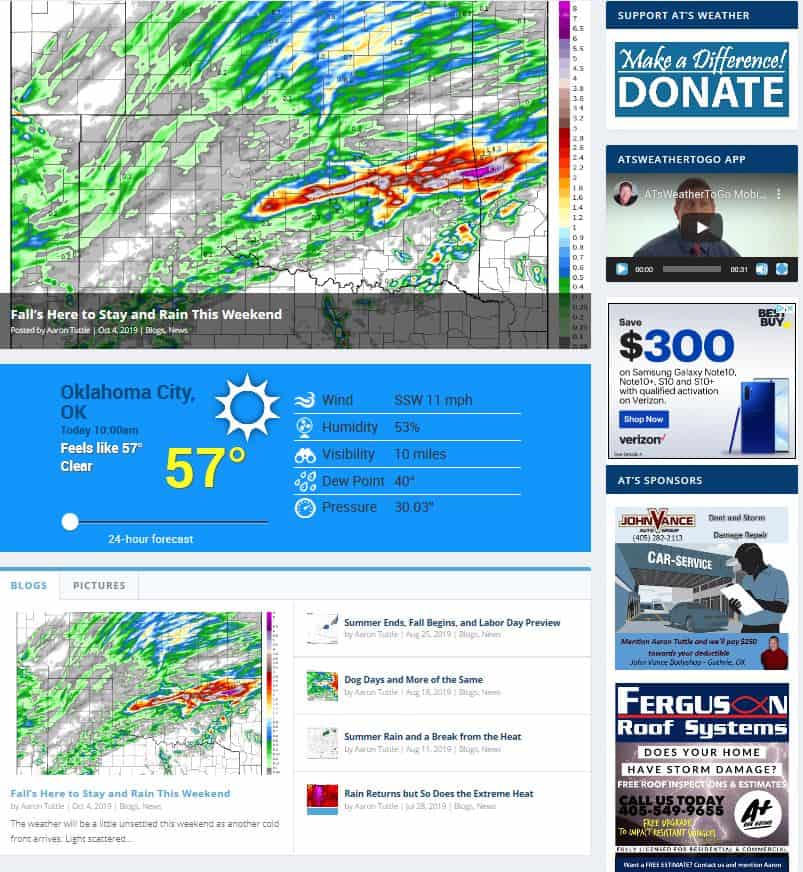 You may have noticed there's a slightly new look to AT's Weather. My website has been redesigned to improve speed, functionality, and content. So you shouldn't have any more issues of the site going down when thousands hit it all at once. That was an issue in the past when I released an important blog or sent out an ATsWeatherToGo app message. Other improvements you won't notice, but are helpful for me, revolve around getting content out faster.
One of the neat features where you can make an impact is in using hashtags on your social media accounts. If you use Twitter, Facebook, or Instagram, be sure to use #ATsWeather to get your post featured on this site. It builds the AT's Weather Community that you get to be a special part of.
I'm also working on expanding my storm chase outfit to include multiple storm chasers you can watch live when severe weather strikes. So stay tuned for that feature.
Finally, I wanted to thank each of you for the kind and thoughtful donations and subscriptions, as well as my sponsors that make this happen. It's hard to believe we've been going on about 10 years now of AT's Weather. Looking forward to another 10! -AT