Summer Vacates and a Wet Fall Moves In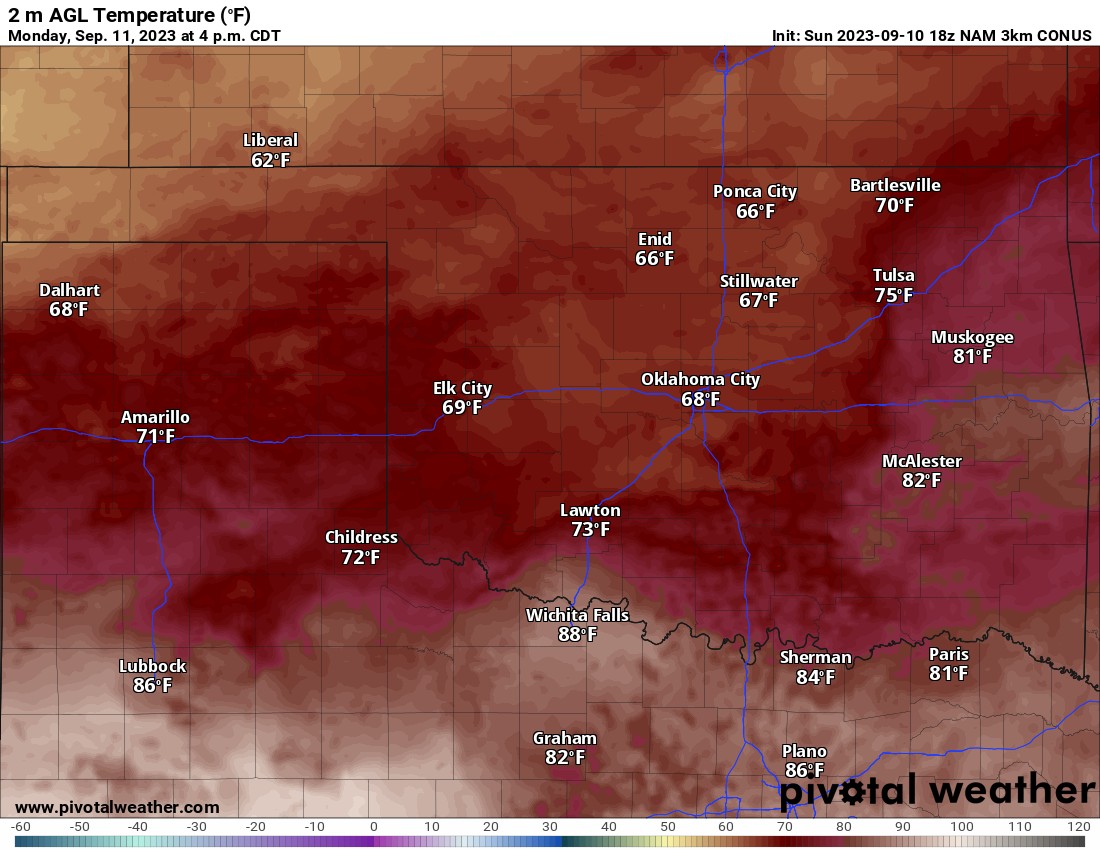 We made it! Finally! No more 100s and very few 90s are left for the year. This week brings not only cooler weather but also the return of much needed rainfall.
The Jetstream pattern is going to become active again and kick through upper-level disturbances in a westerly flow that will gradually shift to a northwesterly flow. You can watch this transition occur in the animation. Also, note that big blob that grazes Massachusetts on Saturday. That's Hurricane Lee!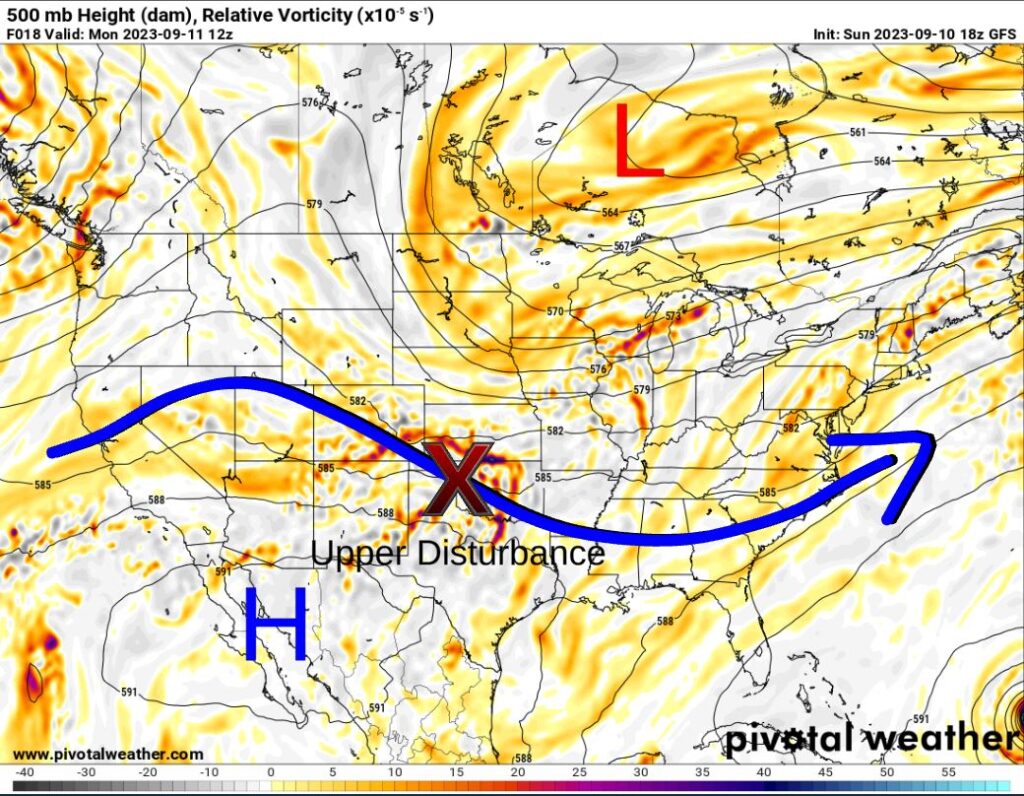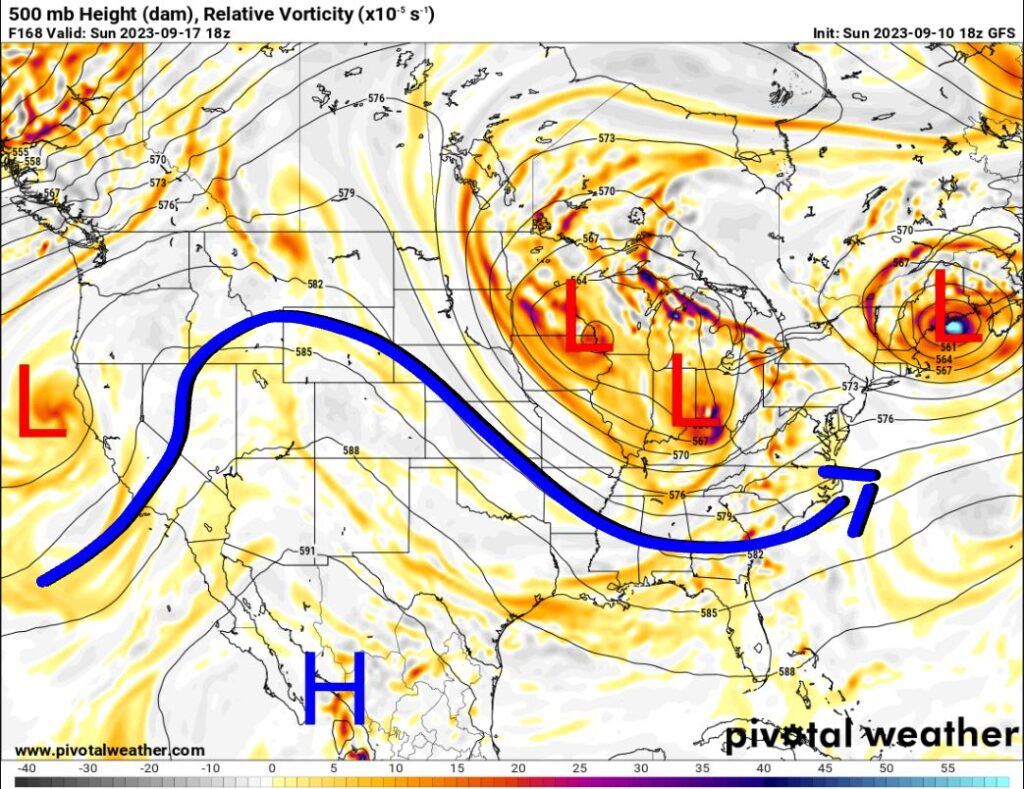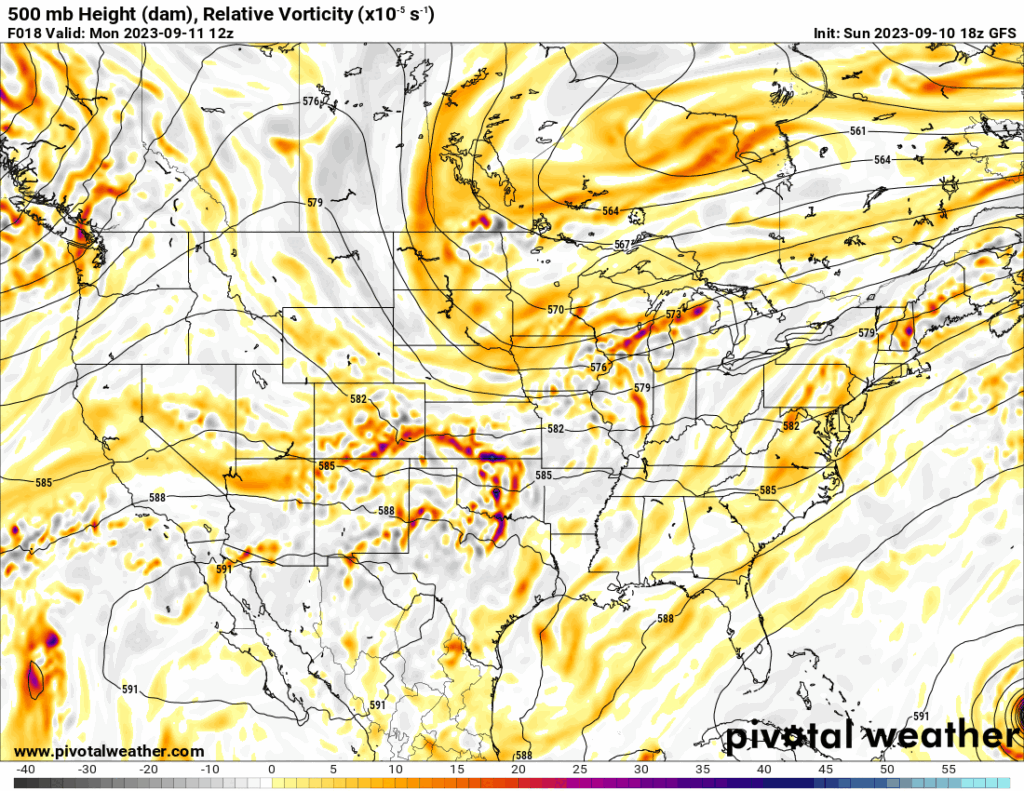 We'll start with scattered showers and storms that roll in Sunday night and linger through early Tuesday morning. Another round will move through Wednesday, and again Thursday through Saturday morning. There will be plenty of dry hours, but you'll have to watch radar trends if you have outdoor plans. Use my free weather app, ATsWeatherToGo, to track the activity. You can also use it to track Hurricane activity as well. Download it from Apple or Google or just use the menu on this site to get the direct links. Rainfall totals will be highest on Monday and again late Friday into Saturday. All in all, the total for the week should resemble the map below.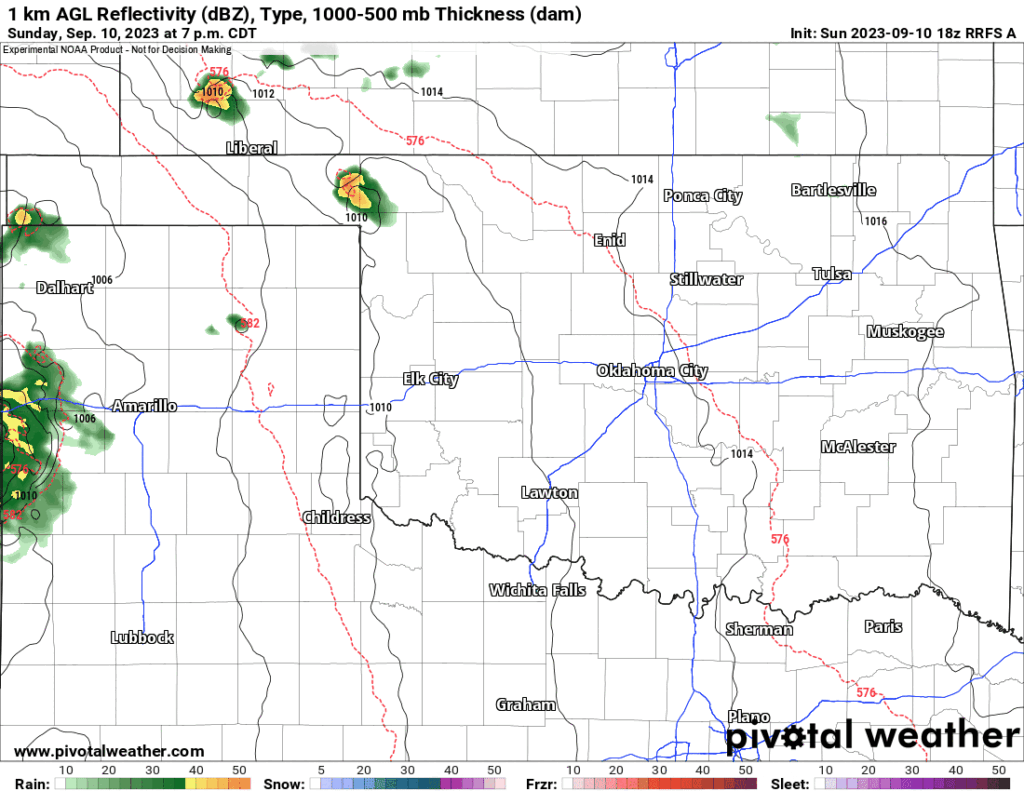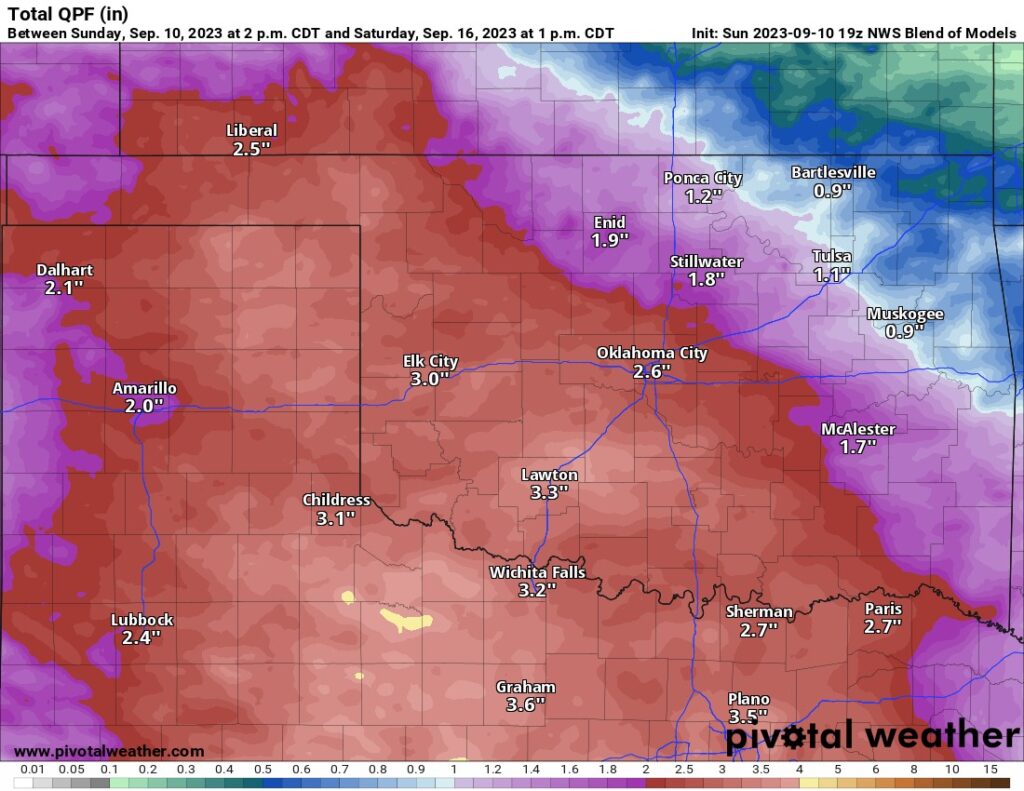 The temperature map above is a shock to the system helped by the clouds and rainfall. However, the long-range outlook is no joke either! Here is the trend of OKC. Enjoy the change and welcome to our Fall weather, my favorite time of year! -AT