Severe Weather Returns and Fall Sticks Around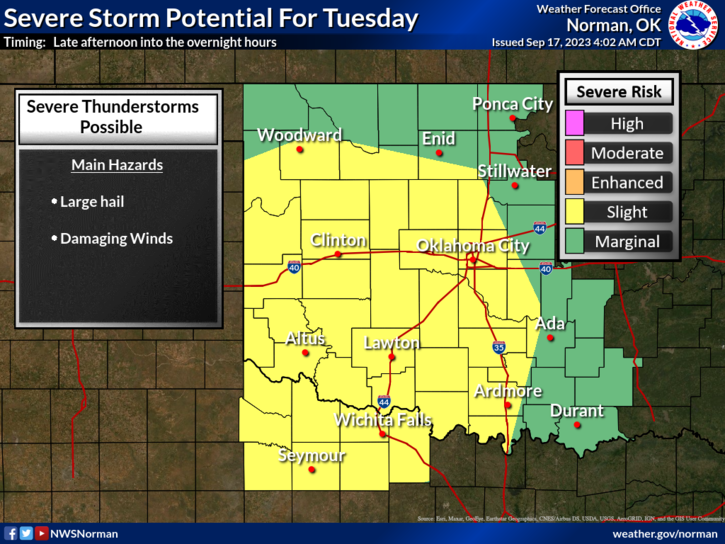 I hope you enjoyed the change in our weather last week. I for one found it refreshing. Although I'm bummed Summer is wrapping up, I will not miss those 100-degree temperatures at all! So the highlights for this week are that those comfortable temperatures are here to stay and severe weather is back in the forecast.
Take a look at the Jetstream this week. You'll notice a few things. Our NW flow aloft will tap into an upper low off the CA coast and bring disturbances across. The Jet will transition a bit more with an active northerly component bringing a big system for Saturday. In between, we have the Tuesday kicker, and one Thursday as well. The timing isn't right for a severe weather event on Saturday as it comes through in the morning. If for some reason it were to slow down 12 hours, then severe weather would hit us Saturday afternoon/evening as well. Also of note, is a homegrown tropical system off the FL coast and traveling up the eastern seaboard. This will bring gust winds along the coastal states. As always, tap the animation to watch the fluid motion of the Jetstream.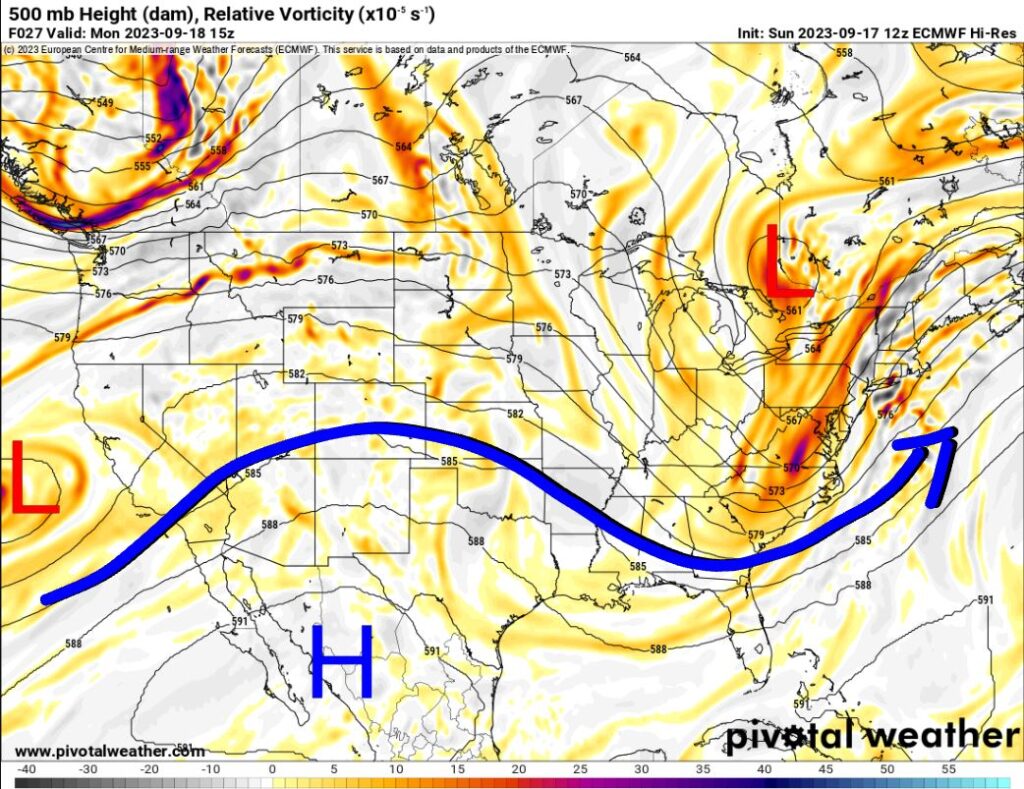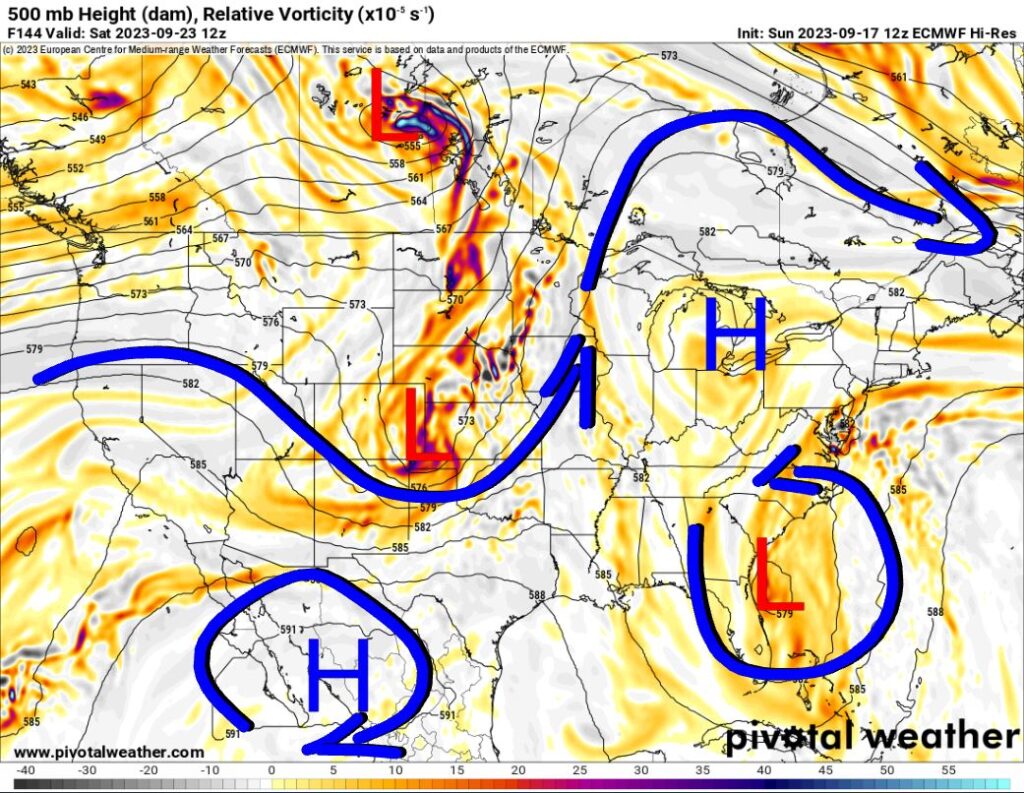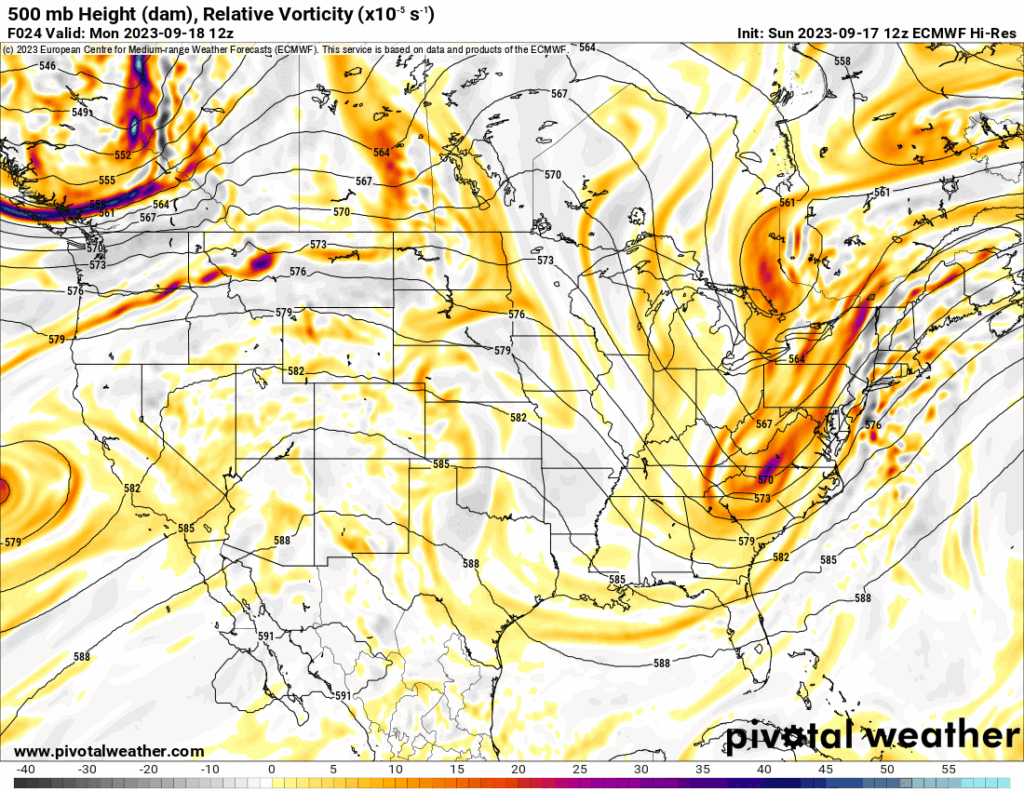 Tuesday morning will bring scattered showers to the area. As the day goes on expect severe storms to develop by late afternoon and evening. Some of the storms will contain hail up to golfball size. Some may also contain damaging wind. No tornadoes are expected. Rainfall amounts will be quite decent in the heavier storms. The activity will wrap up across SE OK by Wednesday midday.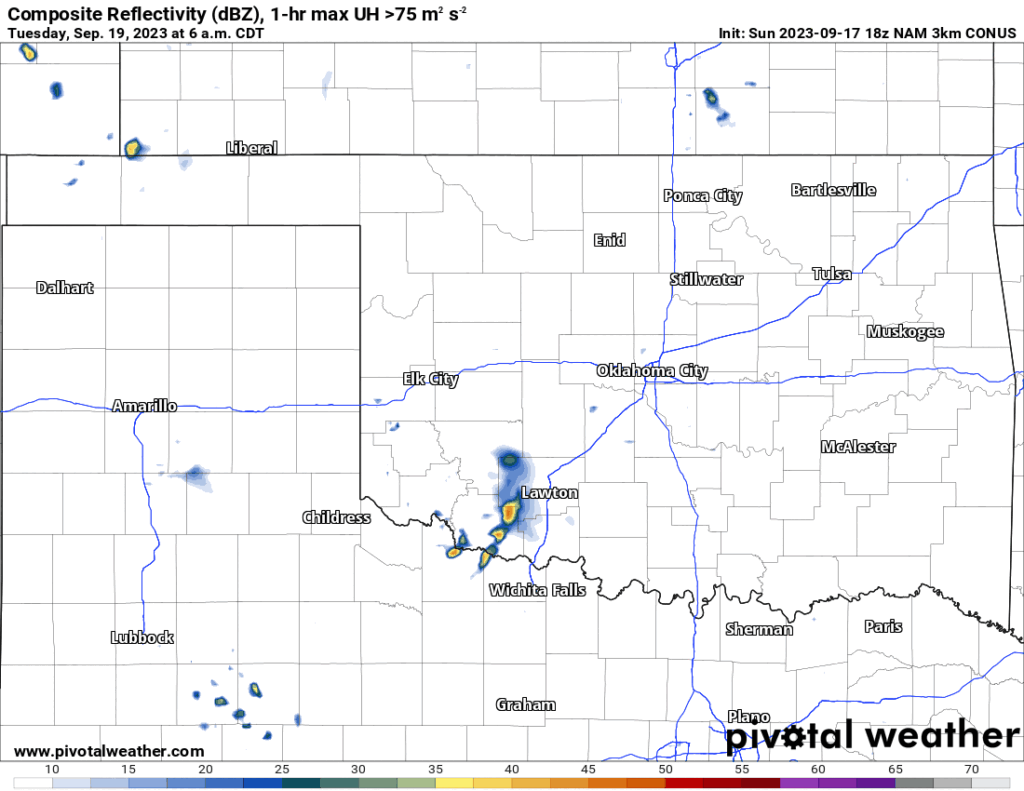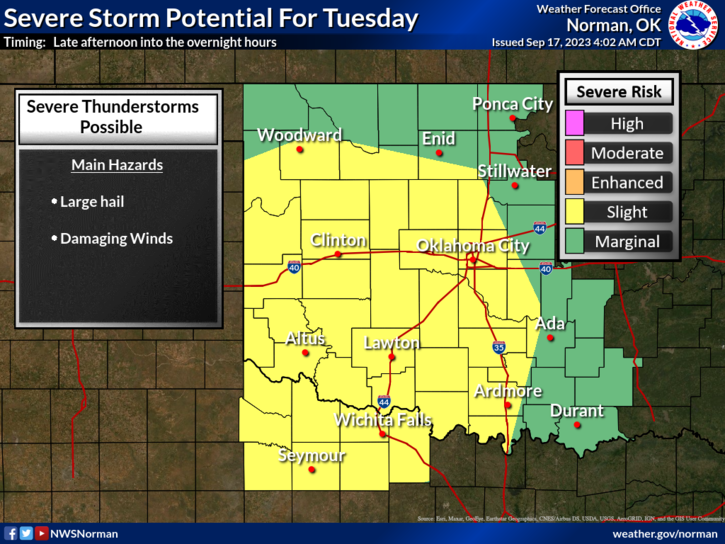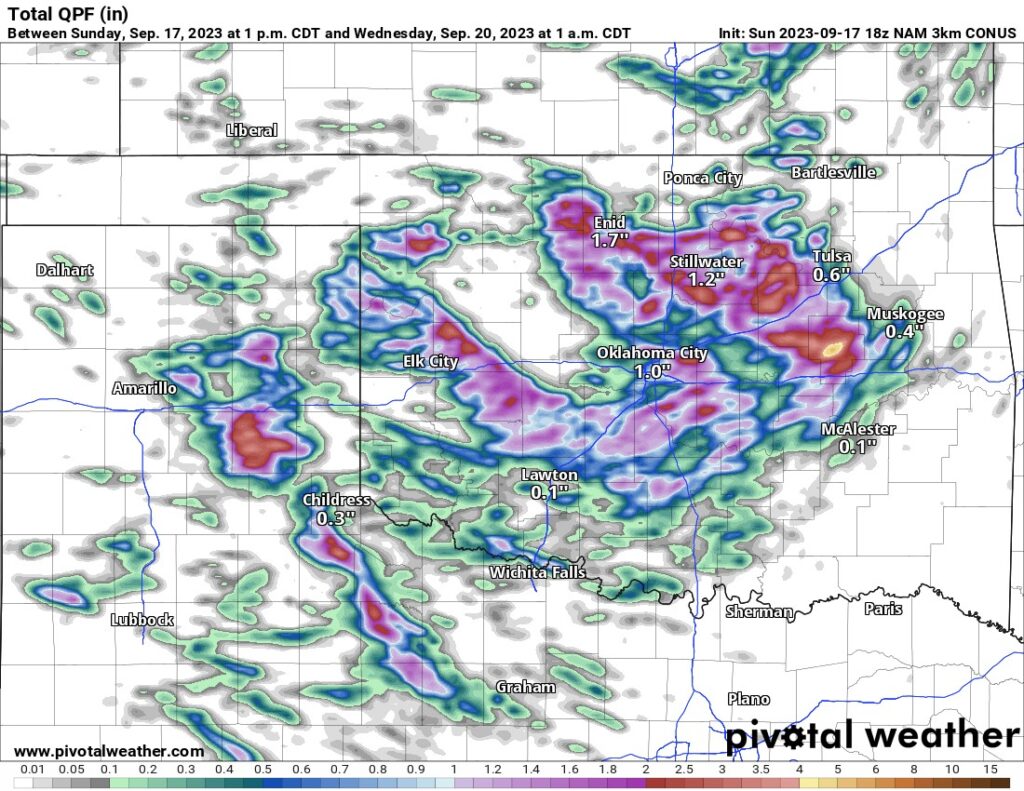 The other round of rain will start Thursday and continue for Friday as that system approaches. The state should clear out by Saturday midday. Rainfall amounts that include all rounds all week are nice as well.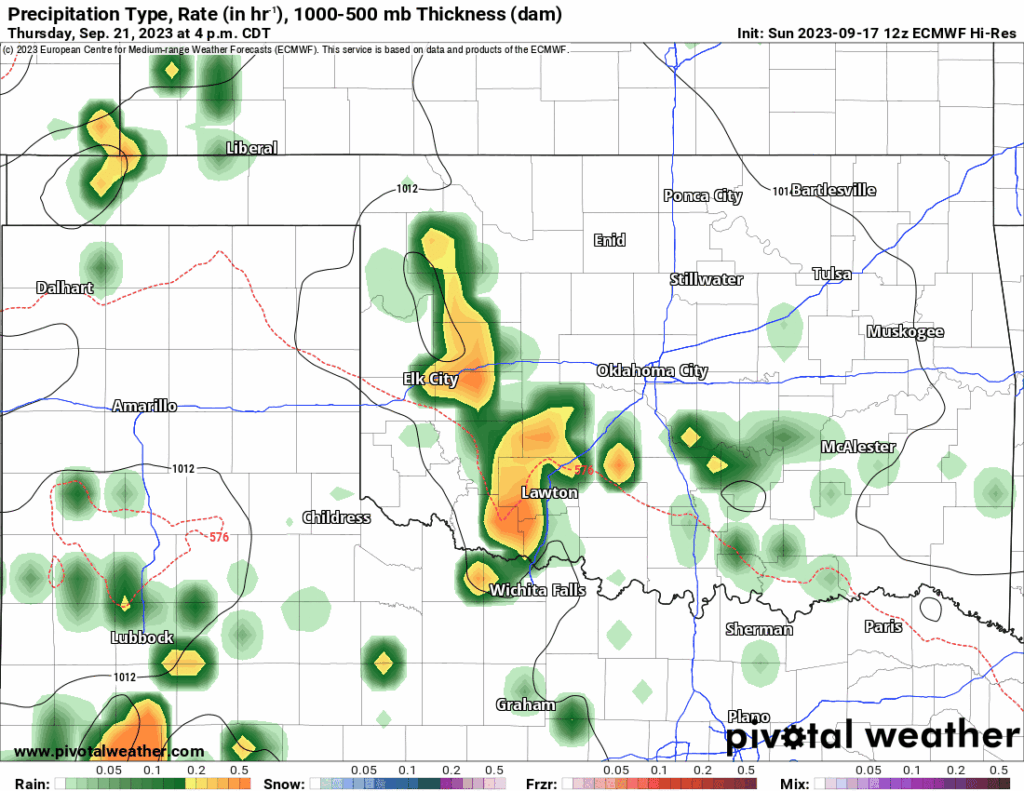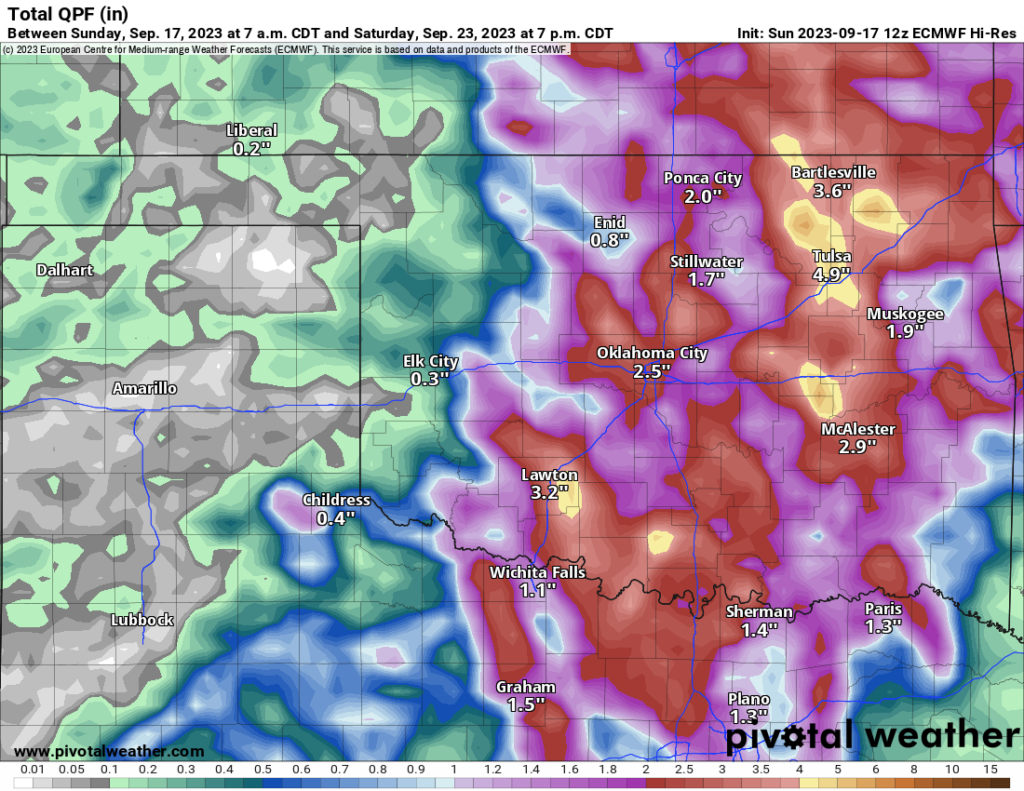 Temperatures will be typical of our Fall weather in OKC and many other areas. Remember to get your backyard forecast from my free weather app, ATsWeatherToGo. -AT