Another Summer Week Ahead Then Changes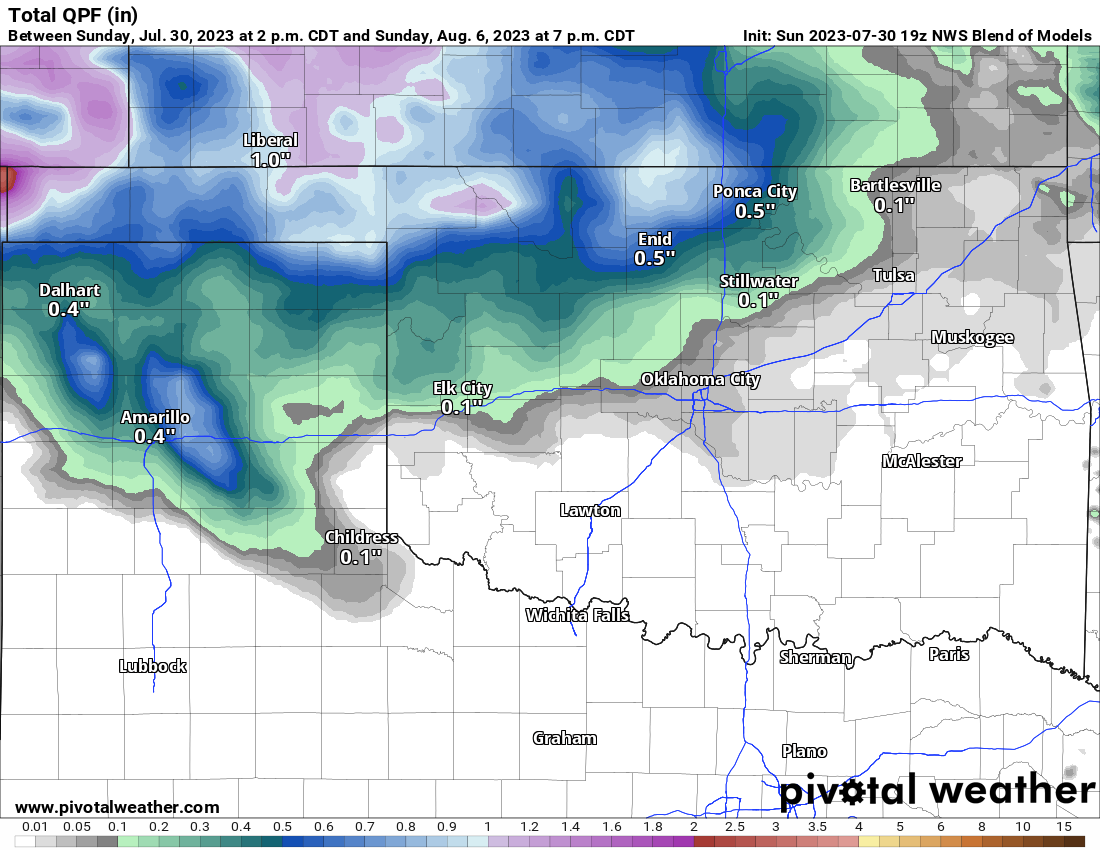 Last week was our typical hot and dry summer. This week will be no different through Friday. Then the upper ridge backs off and a few weak cool fronts try to work their way in, bringing a few showers or storms.
Rinse and repeat is the motto this week. We'll see lots of 90s and a few 100s. Take a look at the official record of Will Rogers Airport. Had Tuesday not happened, I would have been good with my forecast of no 100s to finish out this month. It is what it is though. I'll still take any summer with little to no 100s. We'll how August treats us.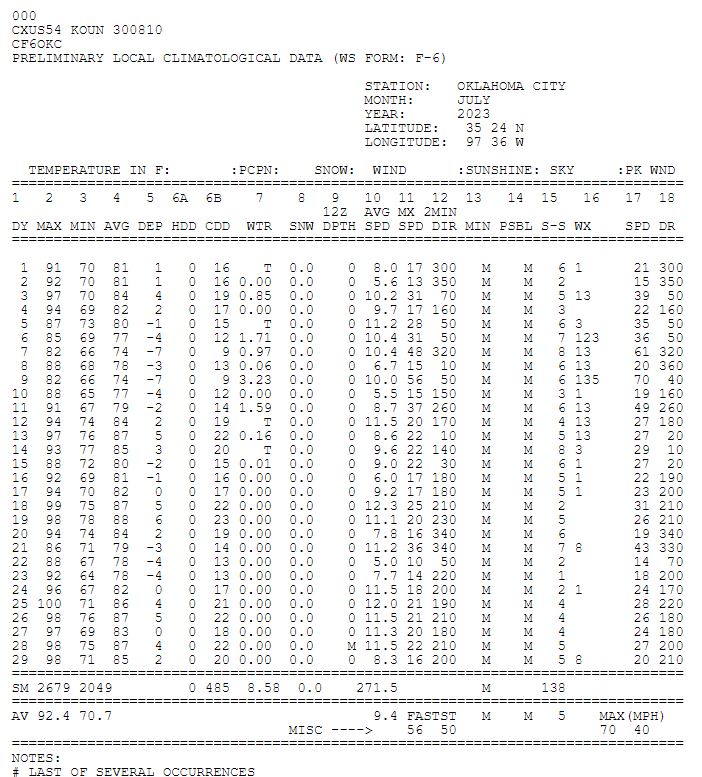 The Jetstream shows us the big blocking high centered across Oklahoma will break down and get squished down to our south. This will put us into a zonal (west to east) flow where these disturbances zip by and sometimes produce a little rain. That pattern starts Friday and continues into the following week. So we should get a little wet this weekend across parts of N and W OK. The rainfall map is shown below. Unfortunately, as the other animated map shows, the above-normal temperatures are still anchored across our area. So the 90s and a few 100s are still here to stay through early August.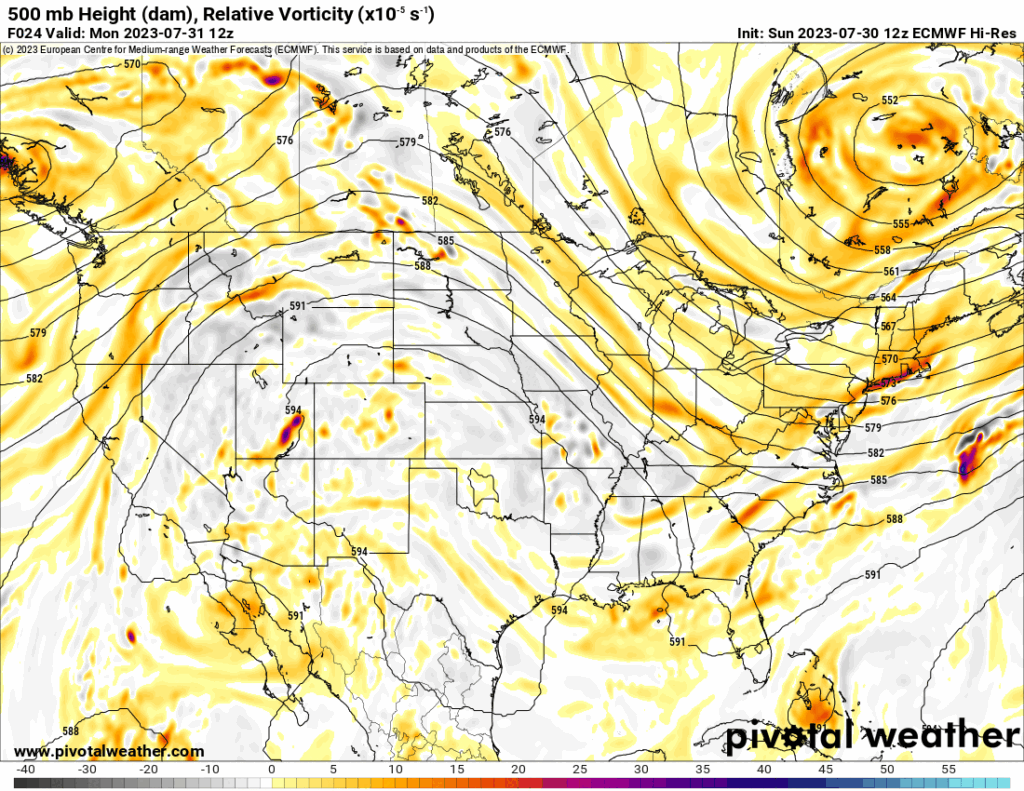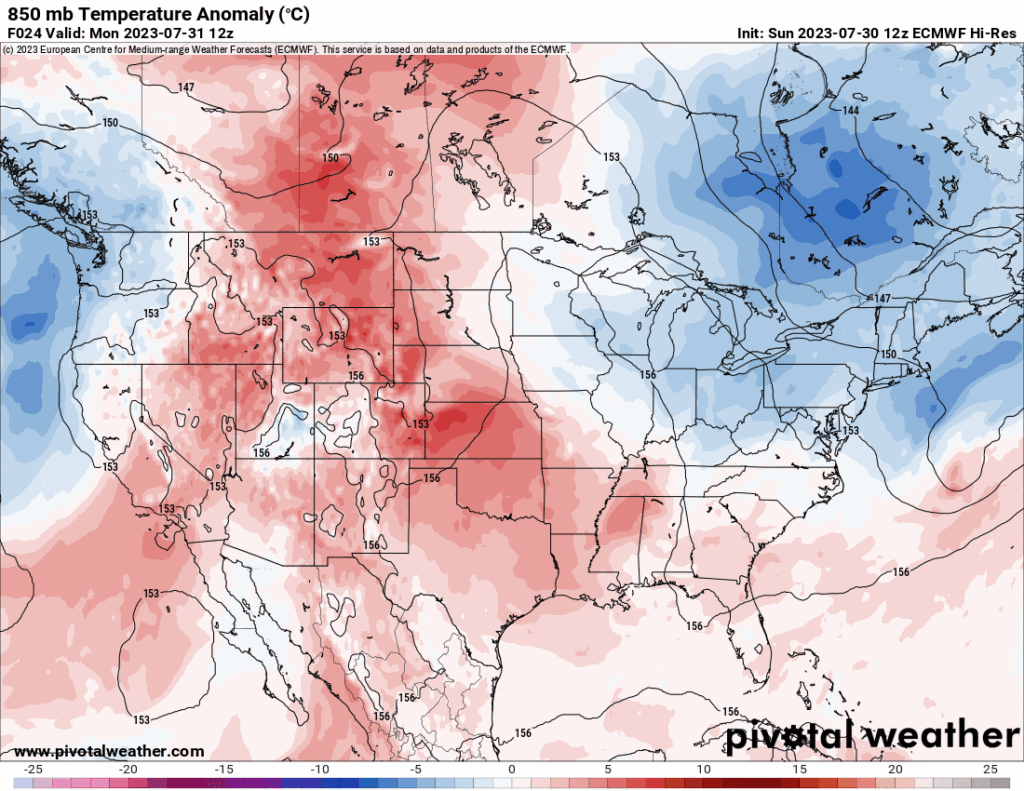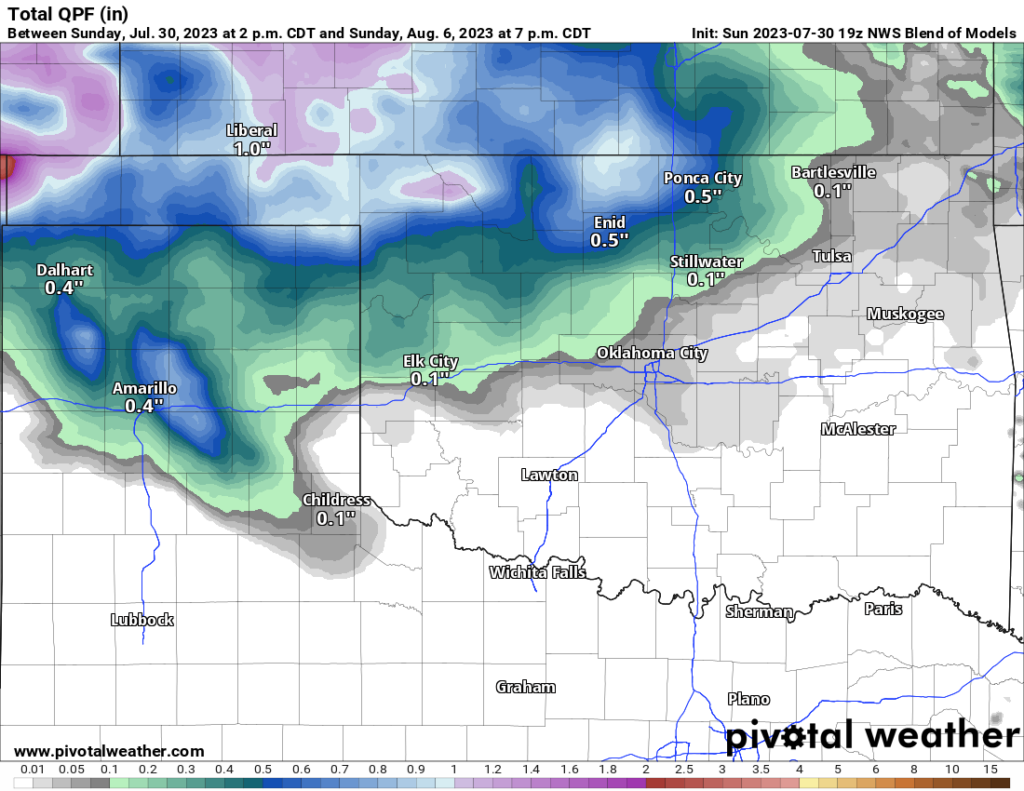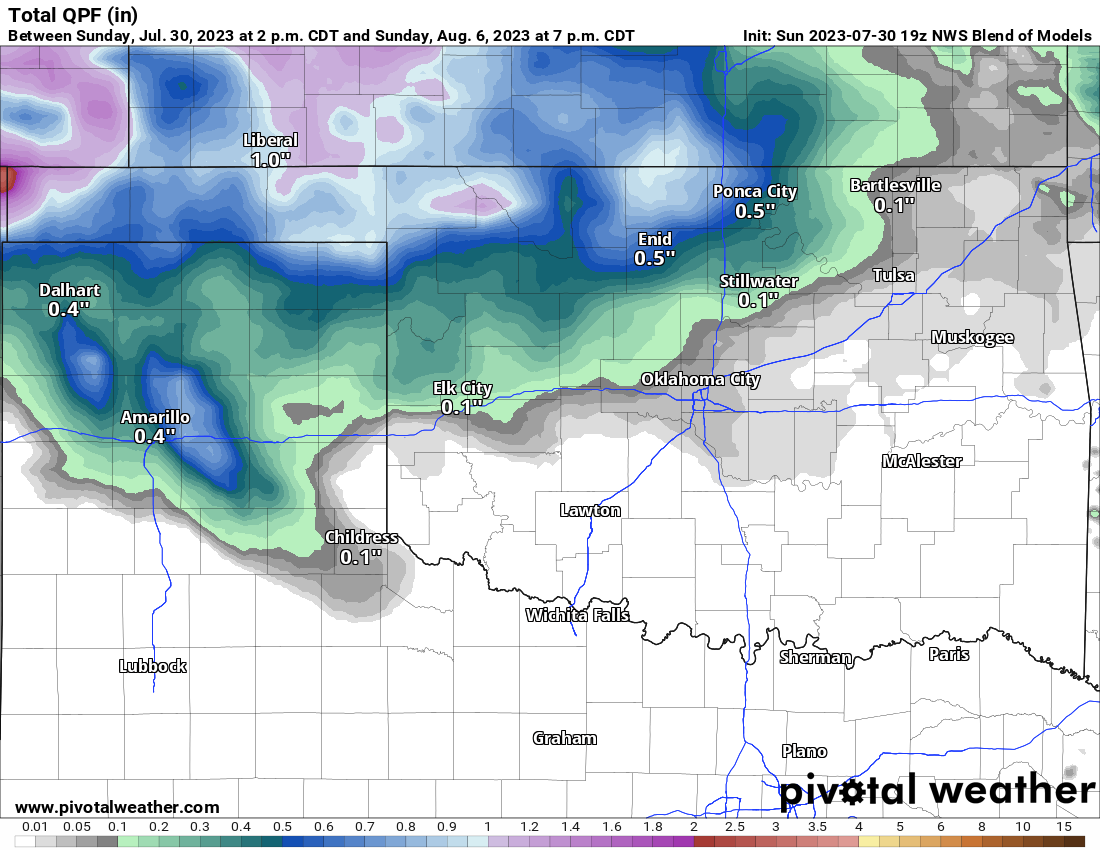 Temperatures in OKC will be hovering near 100. The models continue to have a warm bias, so expect more 99's than 100s at the airport. Regardless, let's hope that cool-down manifests the following week. My garden needs it!