Stormy Start to the Week with 80s but Heat Returns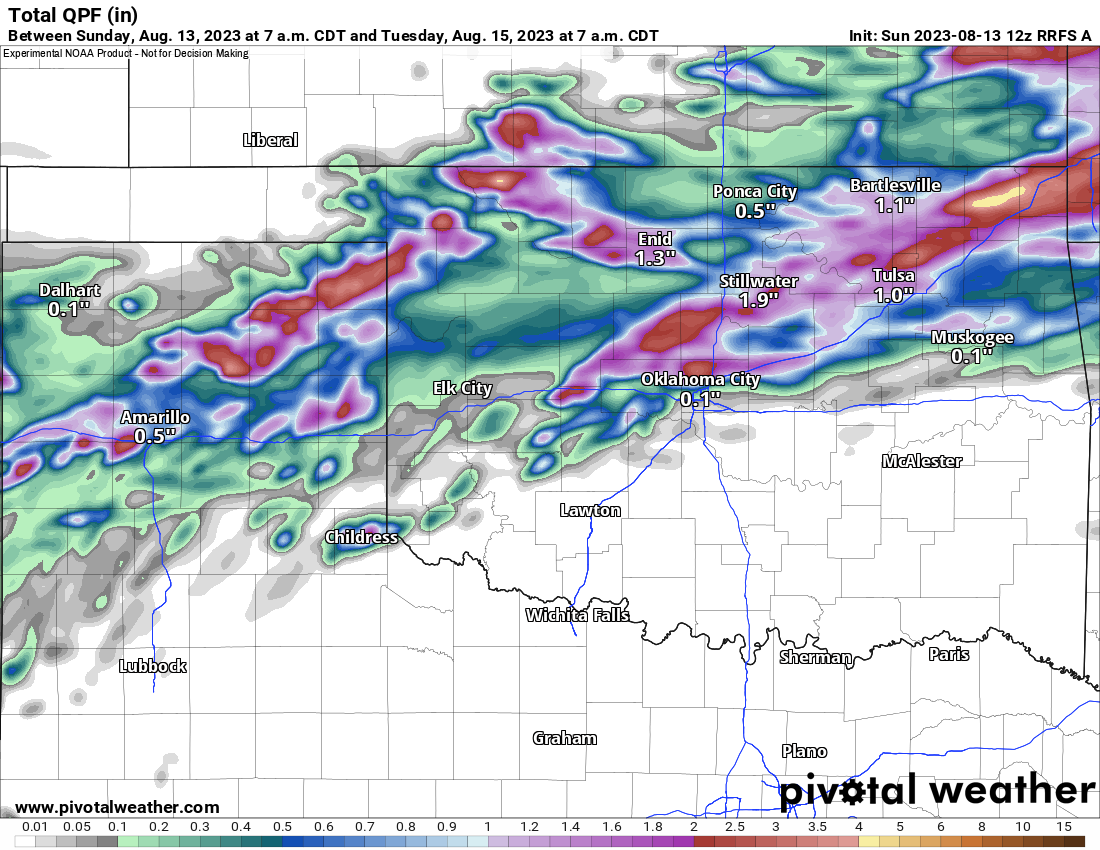 The past 48 hours have brought more rainfall to parts of Oklahoma. In some cases, flash flooding due to the slow movement of storms. That's typically for late Summer and they also come with damaging wind. The recent rain and that of a week ago have helped to keep the drought negligible across most of Oklahoma. We'll see some relief in the SW and N with our new round of rain Sunday night through Monday.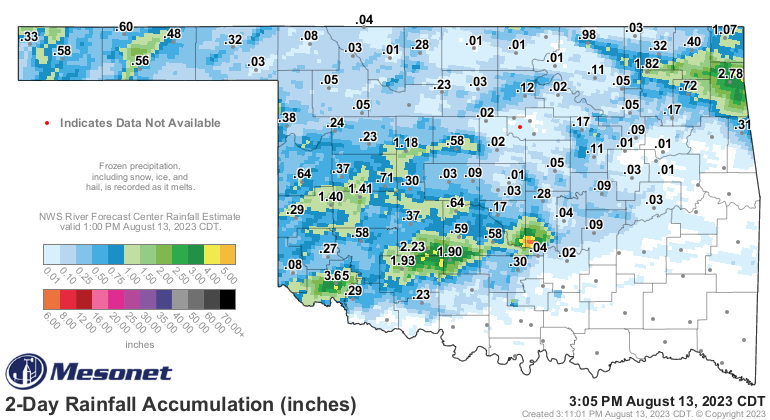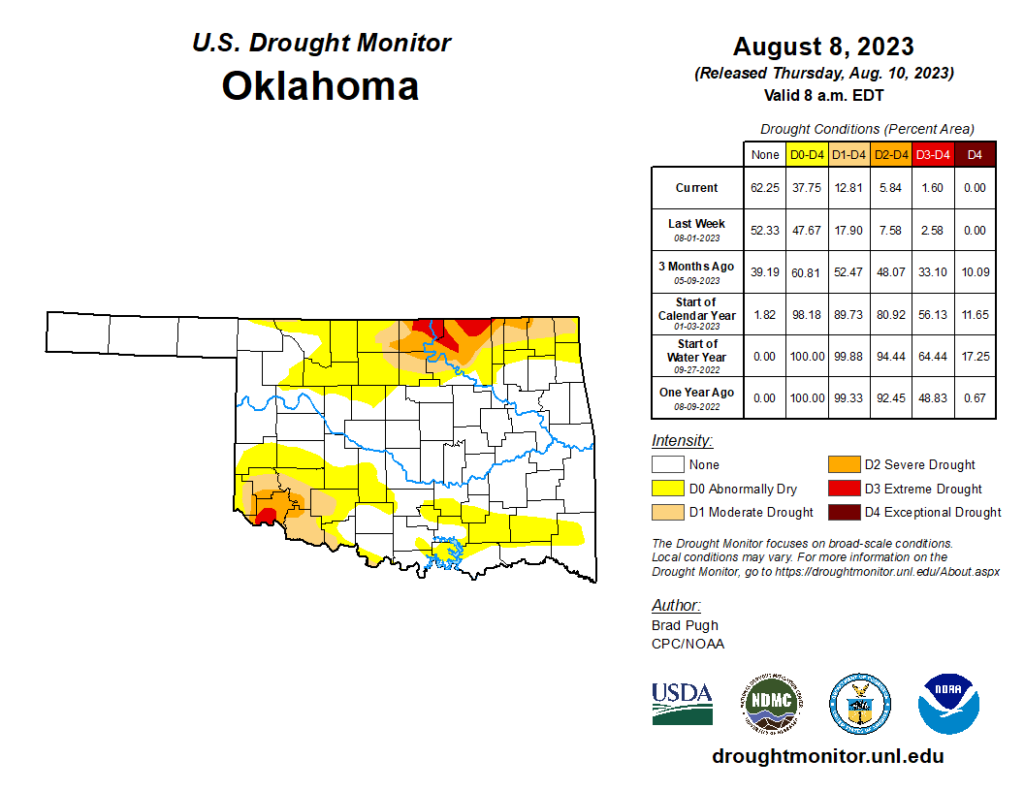 A strong cold front will work through the state overnight and bring a north wind to Oklahoma for Monday and some of Tuesday. This will bring those temperatures down for a while. The showers and storms generated by the front will move through Sunday night and wrap up by Monday afternoon. Check radar trends if you work outdoors to see when your area clears out. You can use my website weather data link in the menu for radar access, or download my free weather app, ATsWeatherToGo, at your Apple and Google App Stores.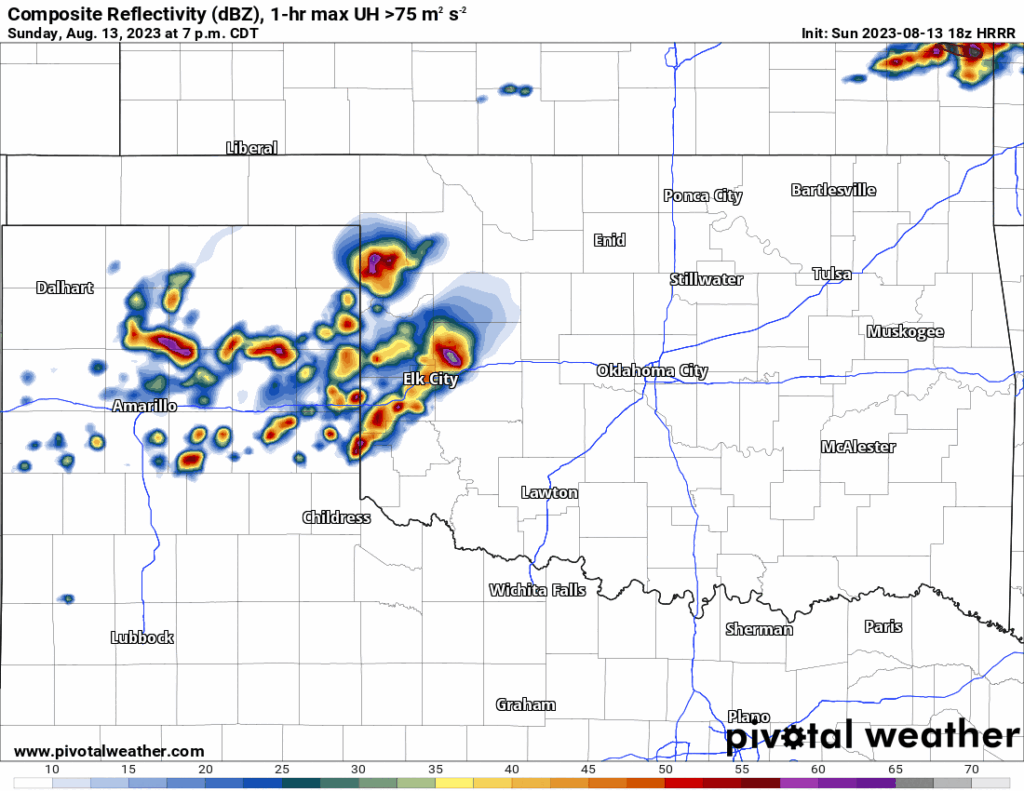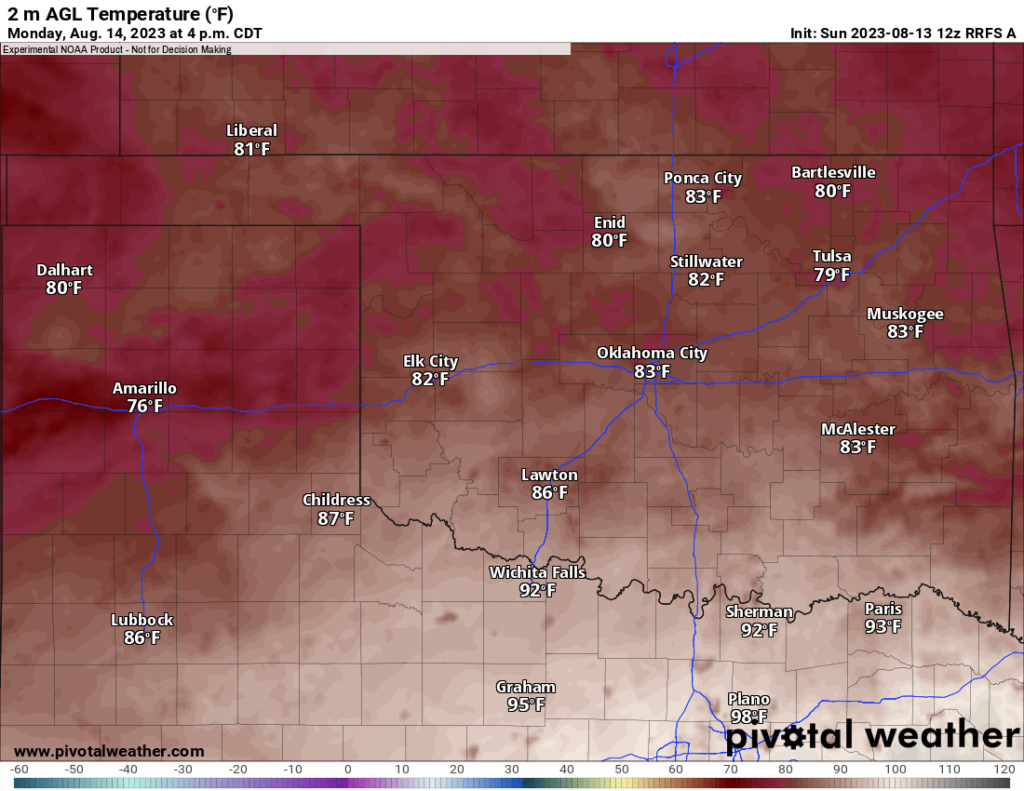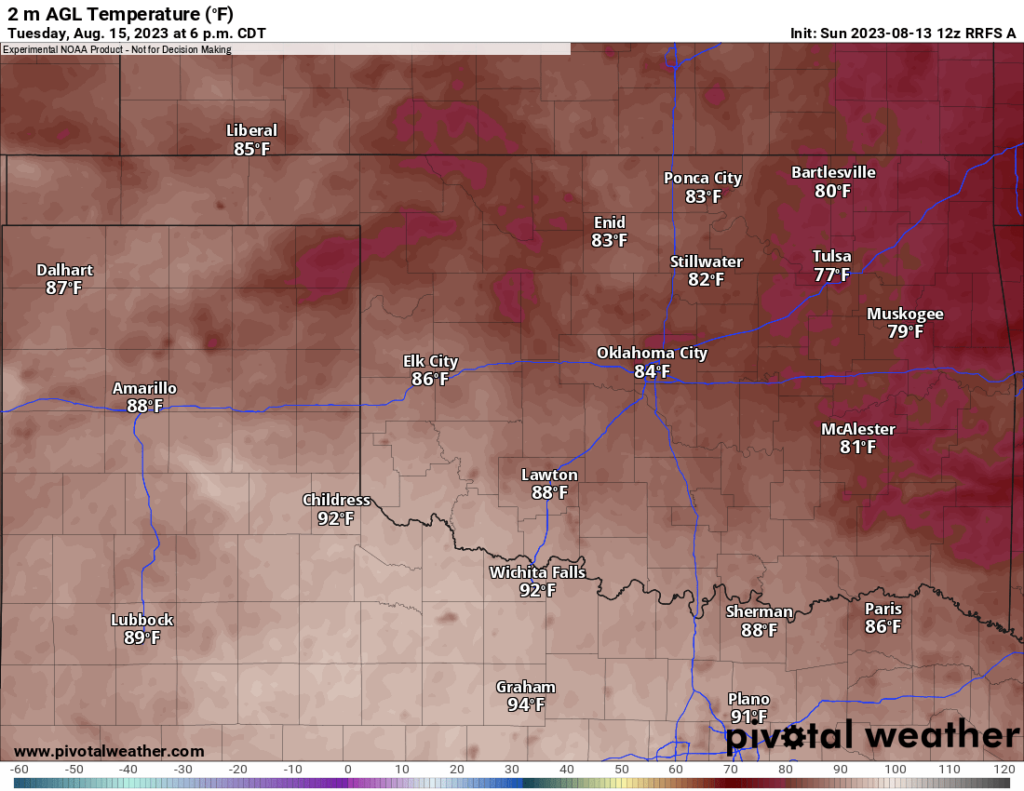 The Jetstream shows the NW flow to start the week (which brought in the cold front) shifting back to an upper-level ridge of high pressure (heights) aloft. This shuts off the rain and kicks back in the heat. So expect temperatures to climb by Wednesday. As we look beyond this week, there are signs that a tropical wave will move out of the Gulf into Texas around Monday and that may drift into Oklahoma Wednesday. If so, that would bring cloud cover, rainfall, and cooler temperatures to the western half of Oklahoma. You can watch the animated map to see how things flow.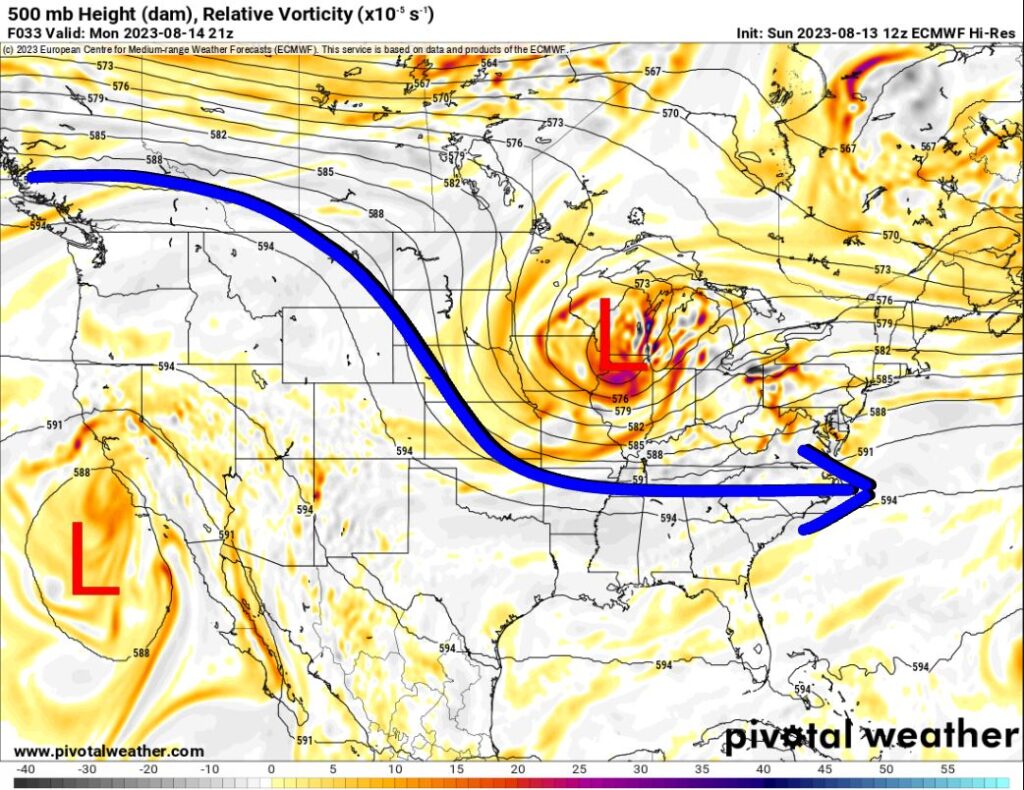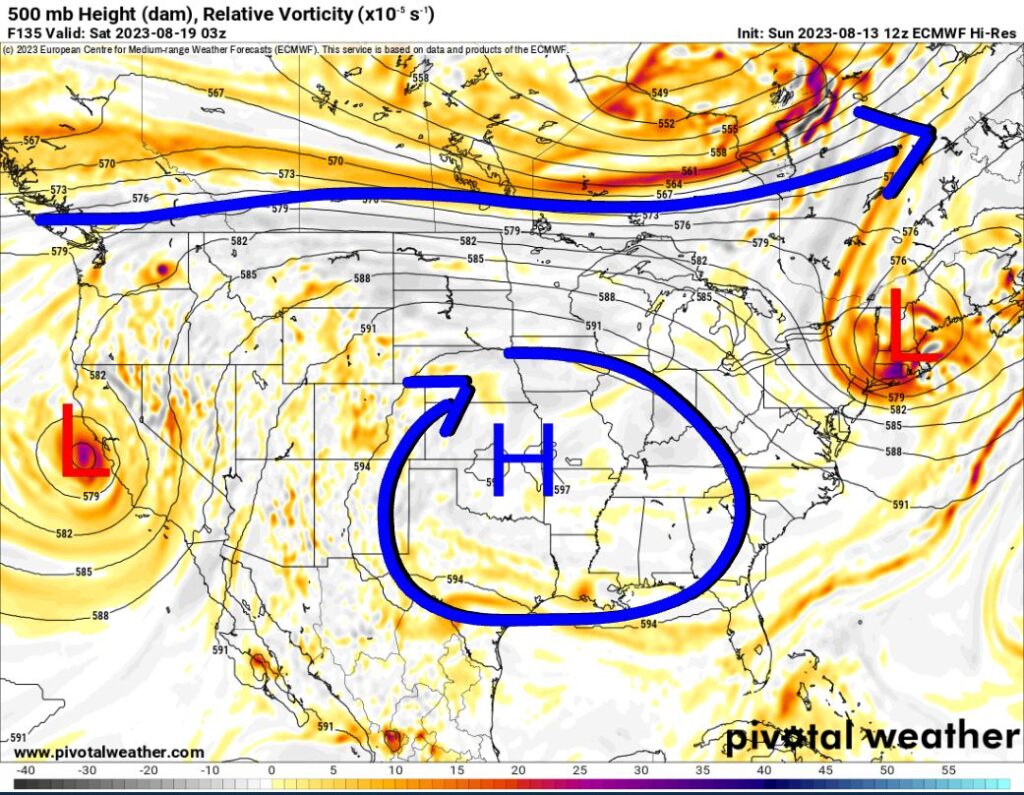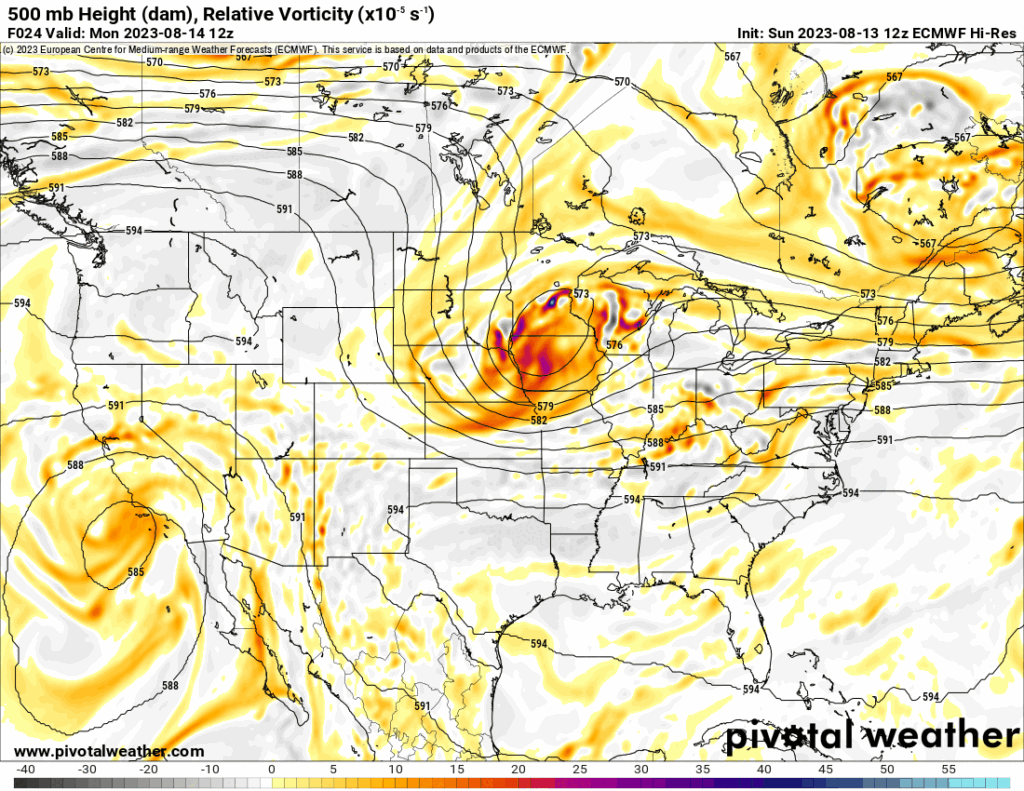 Enjoy the cooler temperatures while they last! The OKC temperature trend is posted below. Other areas across Oklahoma will be similar. My app will give you your backyard temperature forecast. -AT