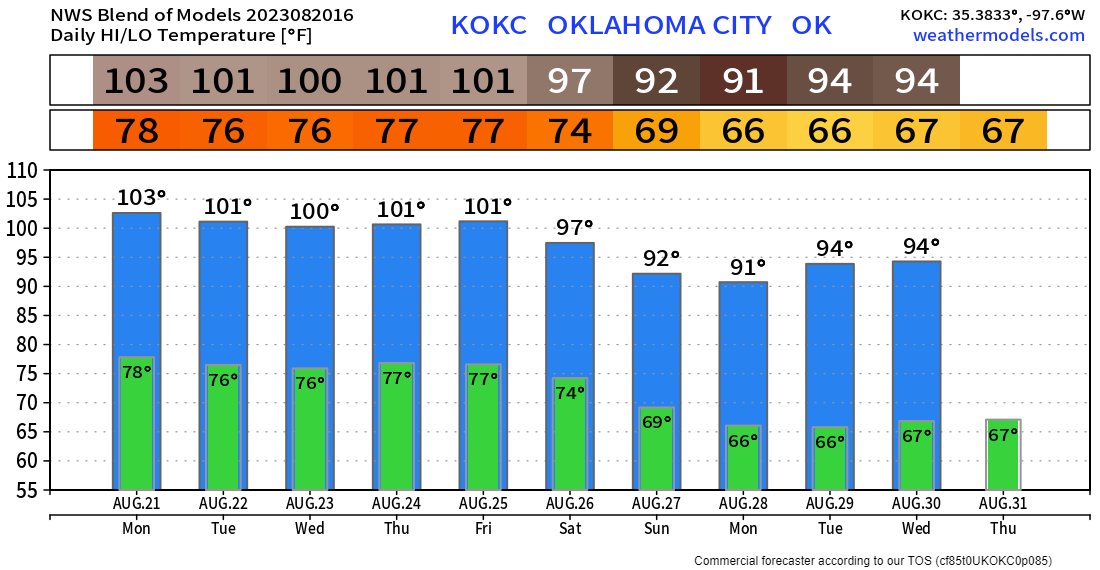 There's only a week or so left in August. Summer has been giving us hell for the past few days and will continue for a few more.
Our high temperatures yesterday were some of the hottest across the state with a few records blown thanks to the lower humidity, aka dry heat! Remember to take care of yourself outdoors in weather like this. Watch for the symptoms!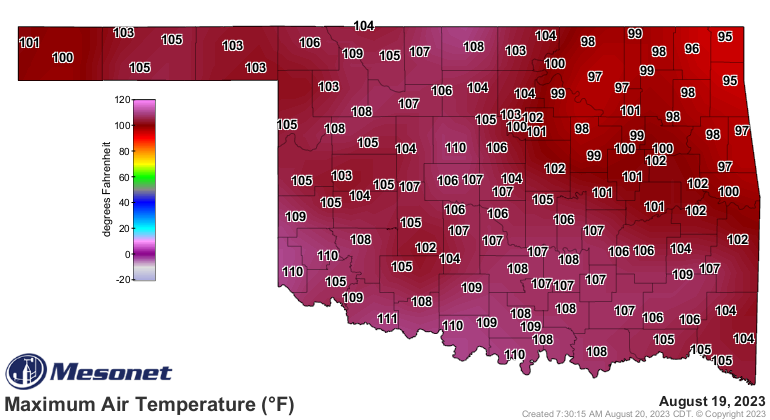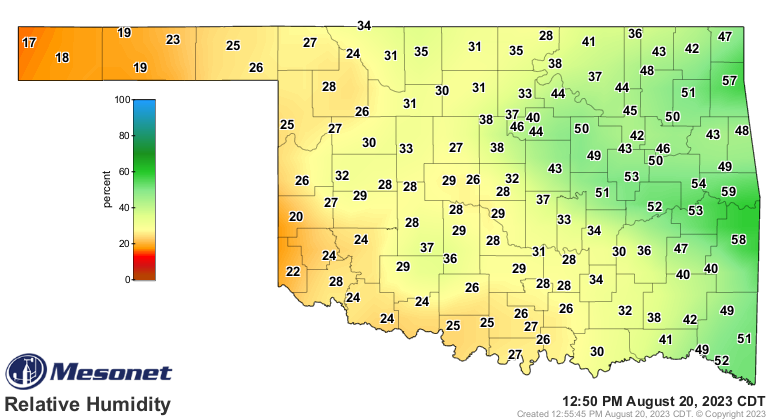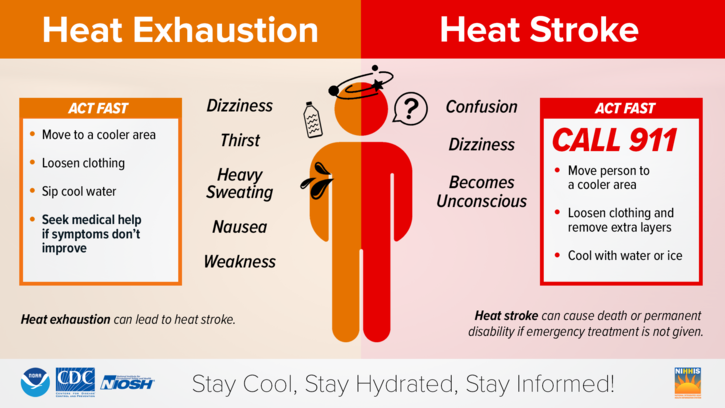 The drought did fairly well this summer. Only two areas never caught up, N and SW OK. Hopefully, we'll get an early kickstart of Fall to bring more rain to these areas.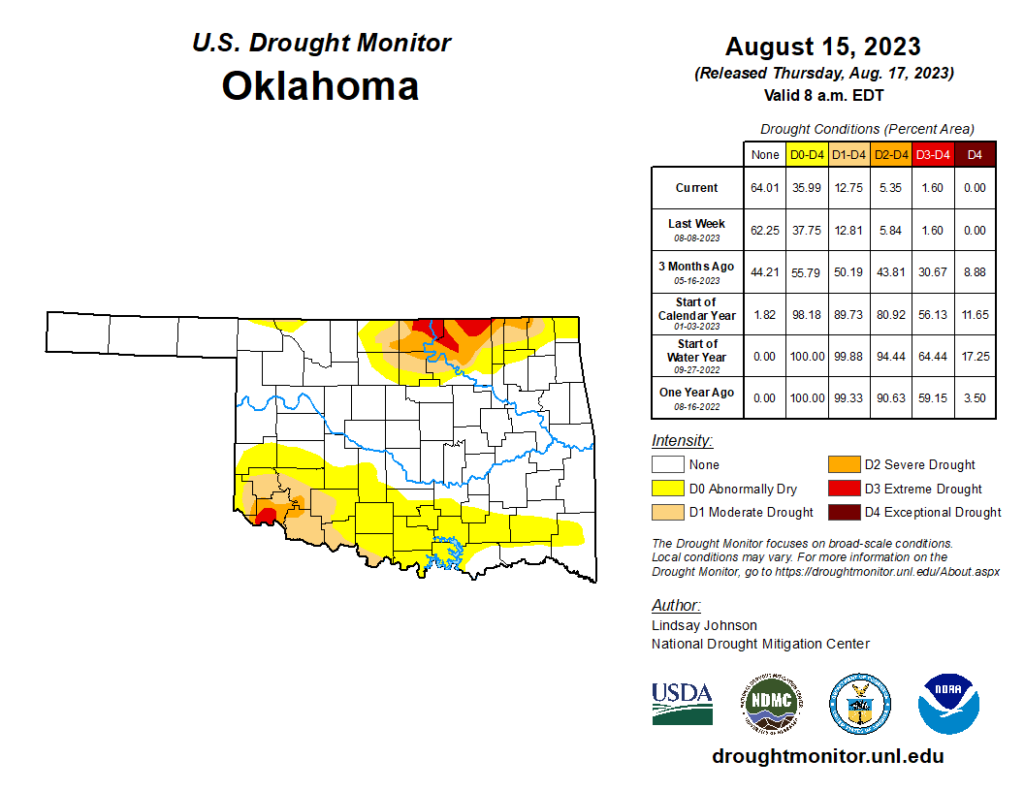 The upper Jetstream pattern is going to show a large block of high pressure centered across the Central Plains during this week before gradually shifting west to the Rockies. Watch the tropical wave (bright red colors) across S TX drift W/N this week and follow as it travels across the top of the shifting ridge and back down into Oklahoma on Sunday. Should this happen, this would bring some showers and storms to Oklahoma at that time. Other than that, this pattern will promote a fairly decent cold front to move in this weekend. I'll give you a taste of what life could be like on Sunday in the maps below.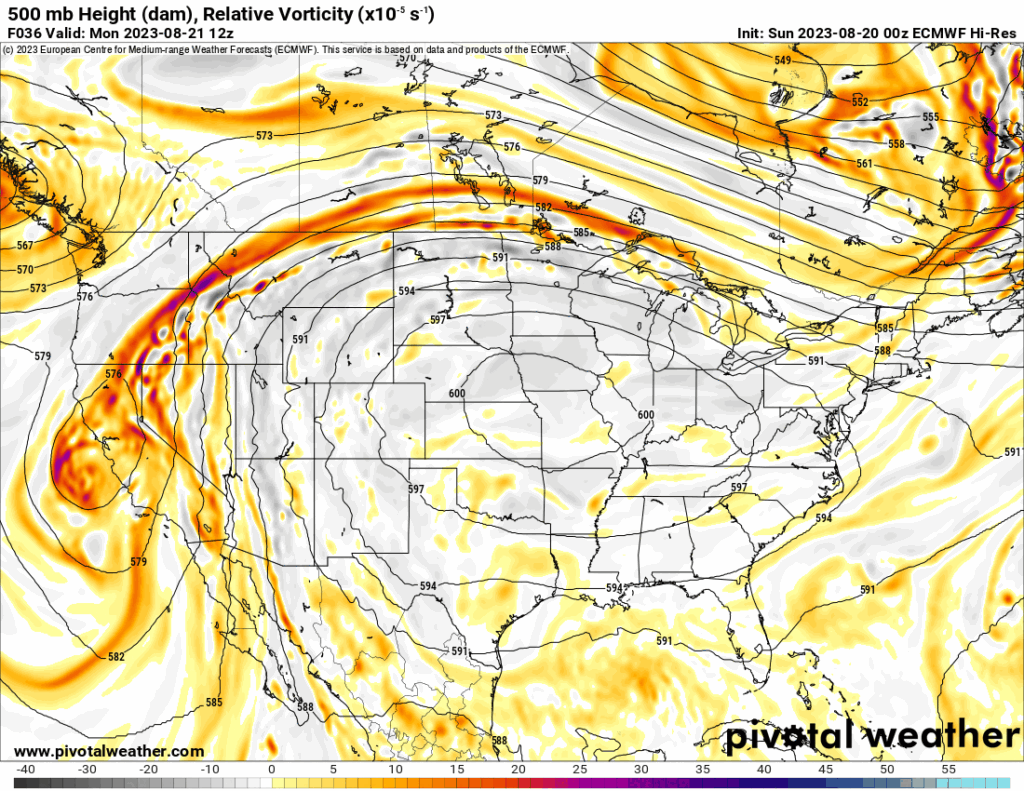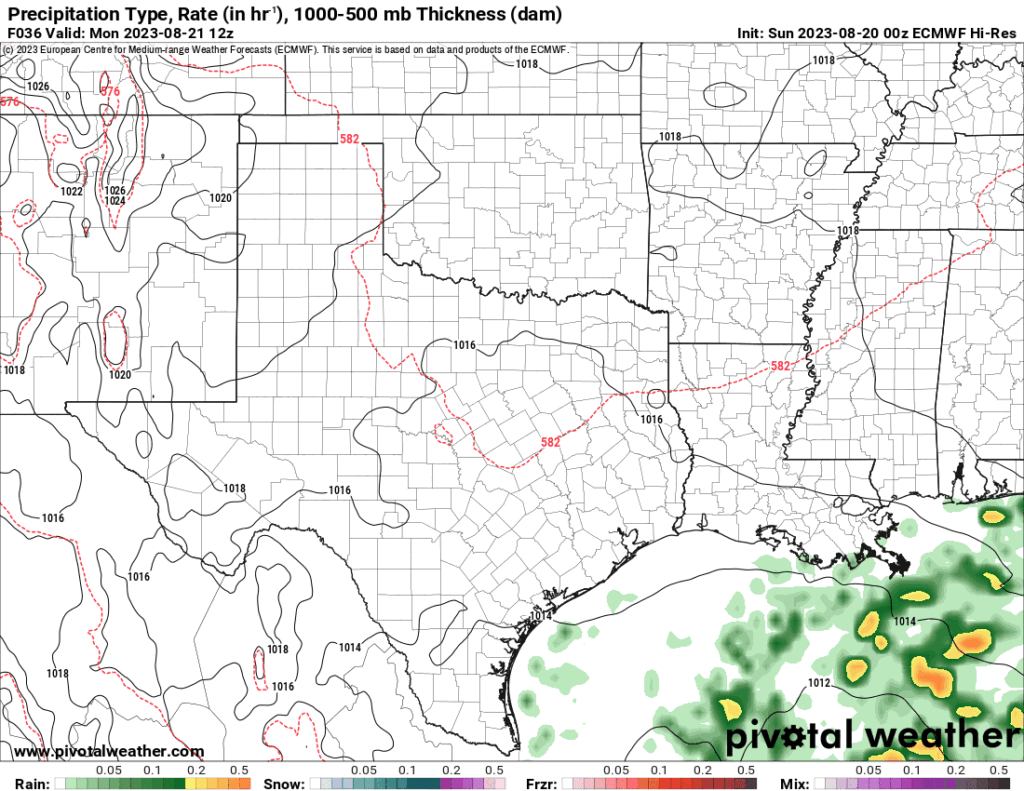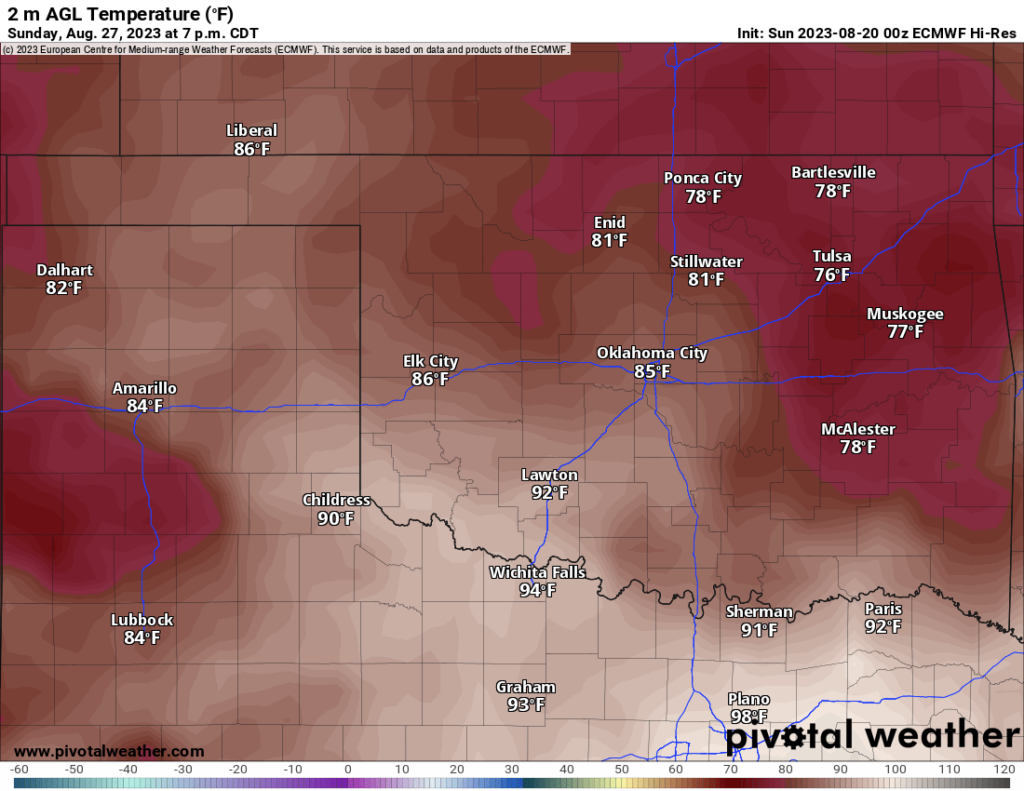 So all in all a quiet week ahead and still hot. Temperatures statewide will hold in the upper 90s to 110-degree range. The OKC temperature trend is shown below. Stay cool and hydrated! -AT