Typical Dry Summer Heat This Week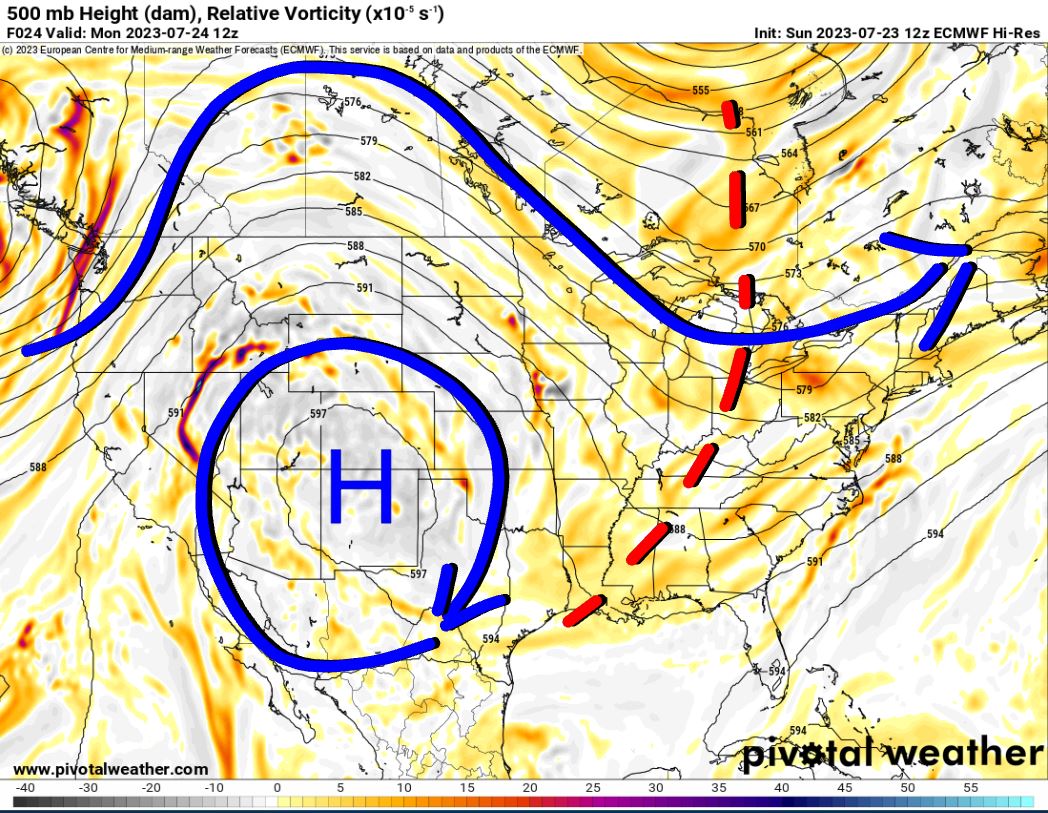 As we wrap up July, our weather pattern will shift to a more normal one. That means more heat and less rain. Ah welcome to summer in Oklahoma.
Last week we saw a lot of beneficial rain to help ease the drought conditions in that part of the state. The new update for the drought outlook should show improvement in those red areas below.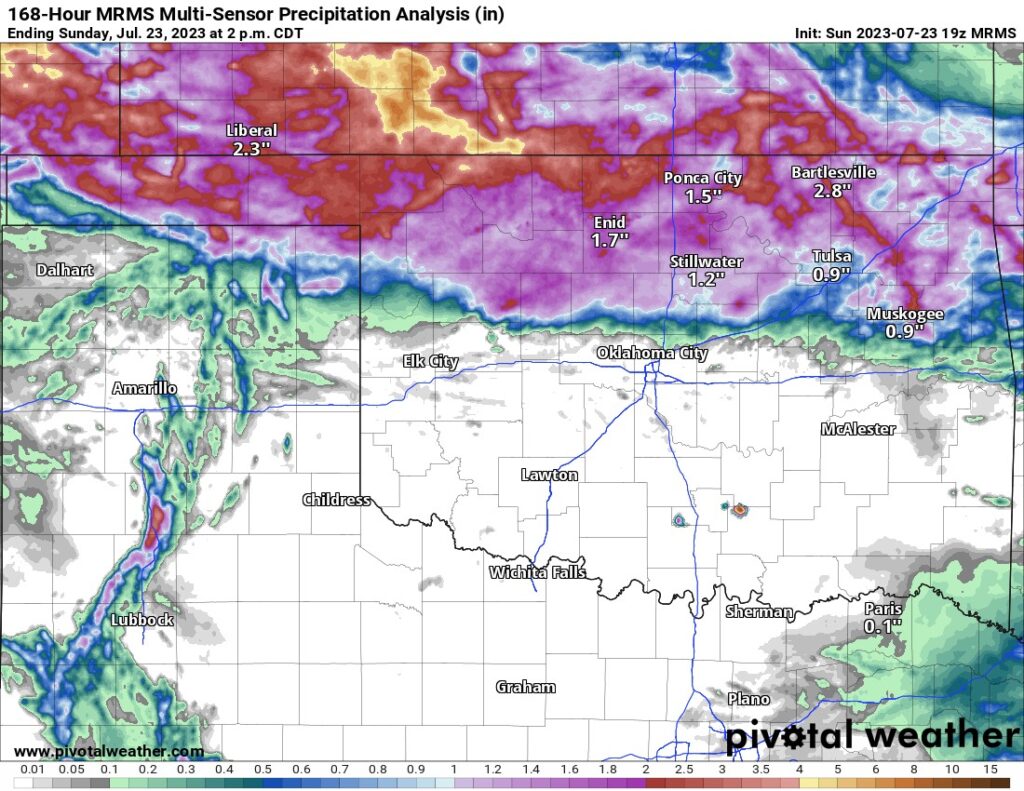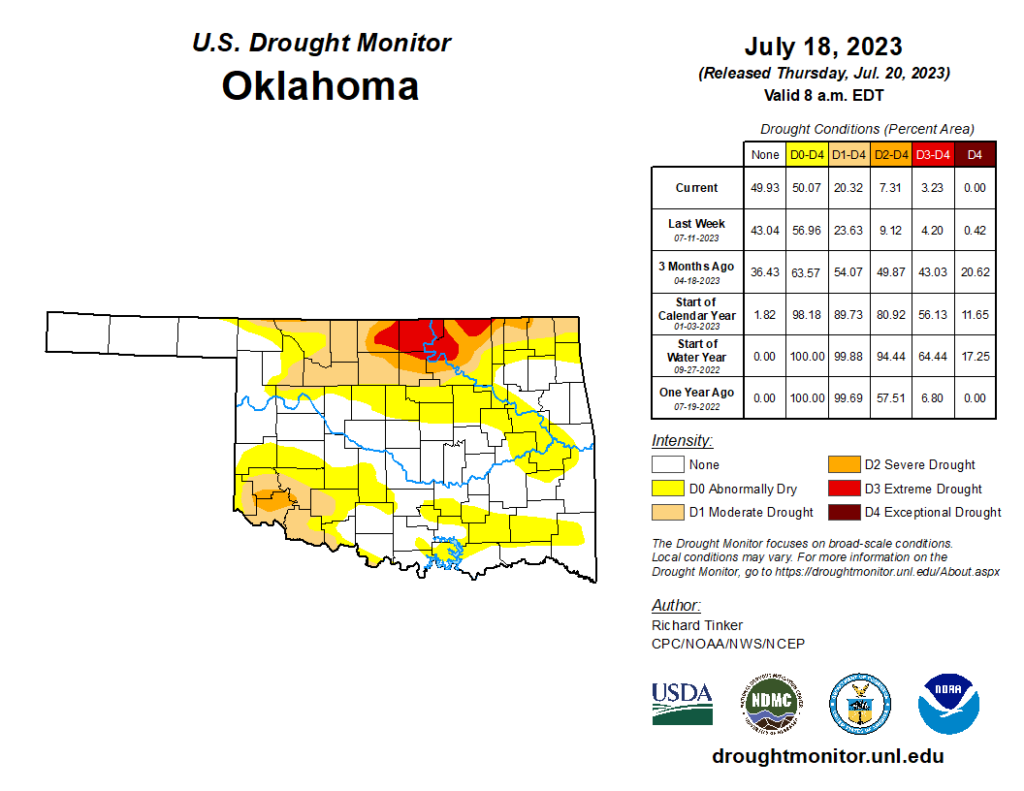 Also thanks to the cold front that came in for Friday, our temperatures were outstanding over the weekend! Saturday and Sunday were below normal in most areas!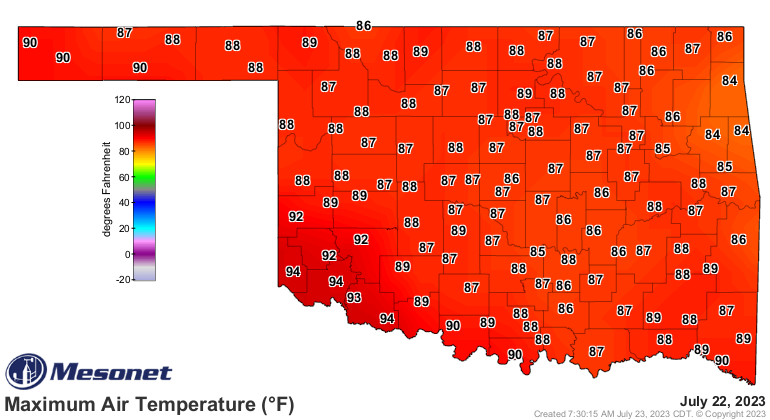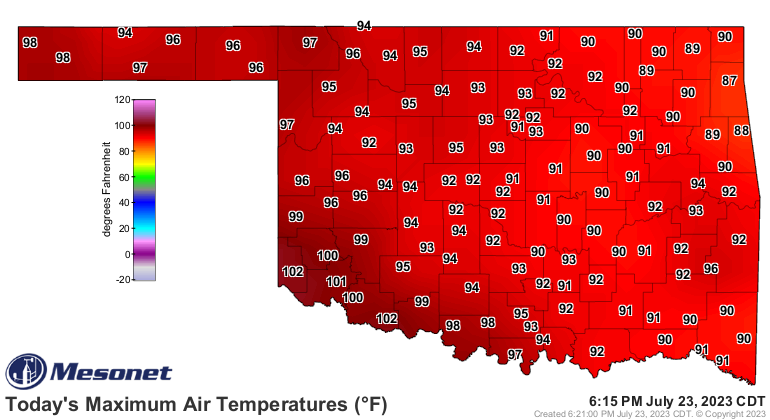 So the change this week will have the upper-level ridge grow in size and strength and shift a little closer to Oklahoma. When it moves in this close, it ends the NW flow aloft and we get under the subsidence part of it. Typically this means slightly lower humidity and hot days. However, it also means relatively decent evenings in the shade with a breeze. In the animation, you will notice that a long-wave trough across the east that dips into the Gulf of Mexico will break off a tail end that will rotate back across S Texas towards the weekend. Sometimes these can develop into a decent rain maker and move into Oklahoma. No sign of this just yet, but the upper pattern will change a bit by the weekend so that a decent cold front may work in on the following Monday bringing cooler weather and rain again.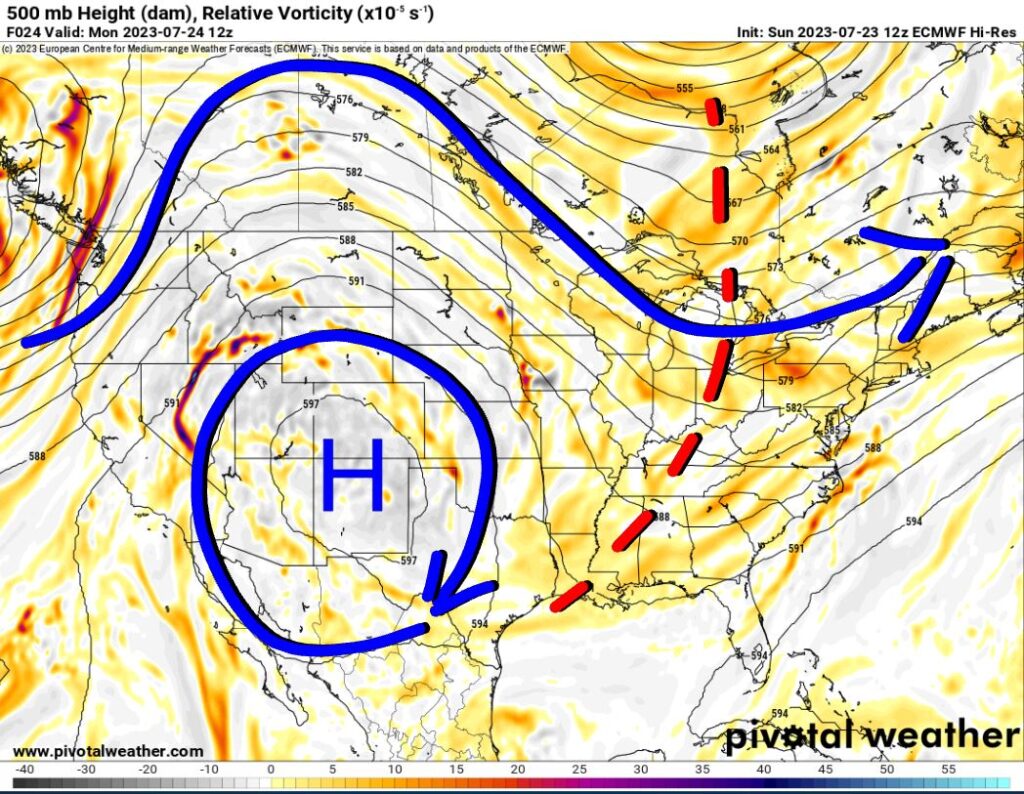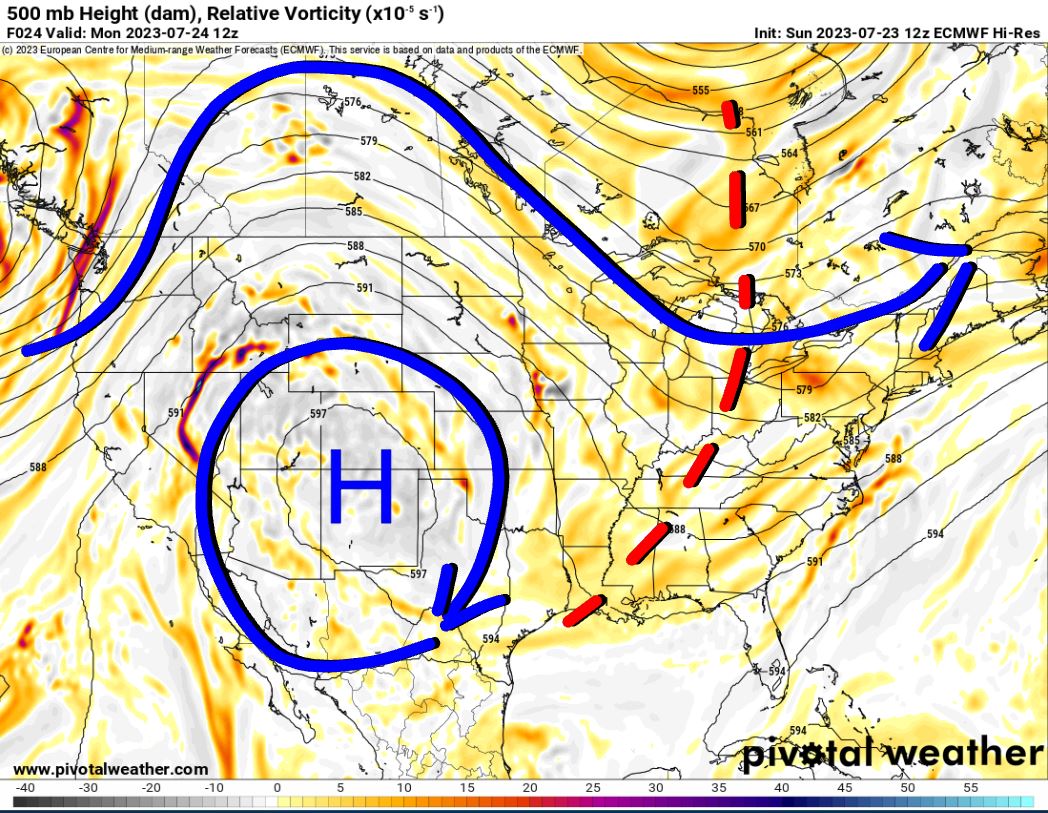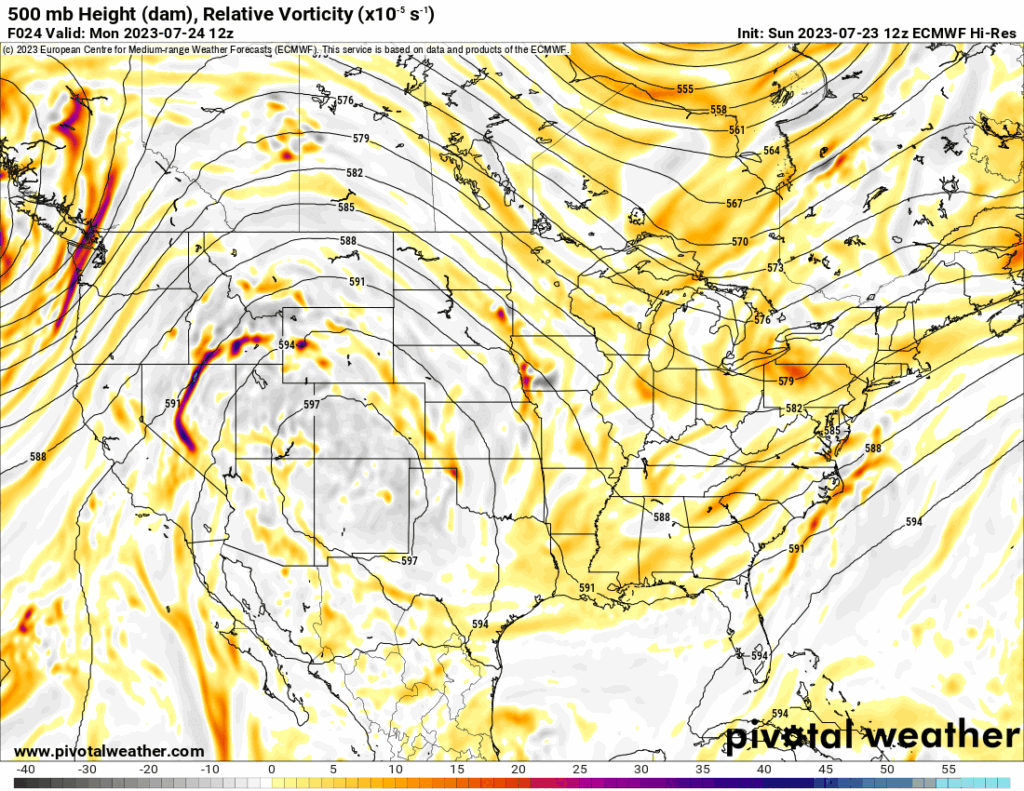 With respect to our temperatures this week, we will have slightly lower dewpoints mixing out into the 50s at times during the afternoon. This can allow the temperatures to climb a bit higher. This may put my 99 degrees in jeopardy. The blended model is going for 100 degrees at the OKC airport. If so, that will end my 99-degree run. I'm still holding out hope, but it's gonna be close again! Heat index values won't be nearly as oppressive as in recent weeks, so expect the range to be around 100-105 degrees.