More Rain, More Heat, and Eased Drought.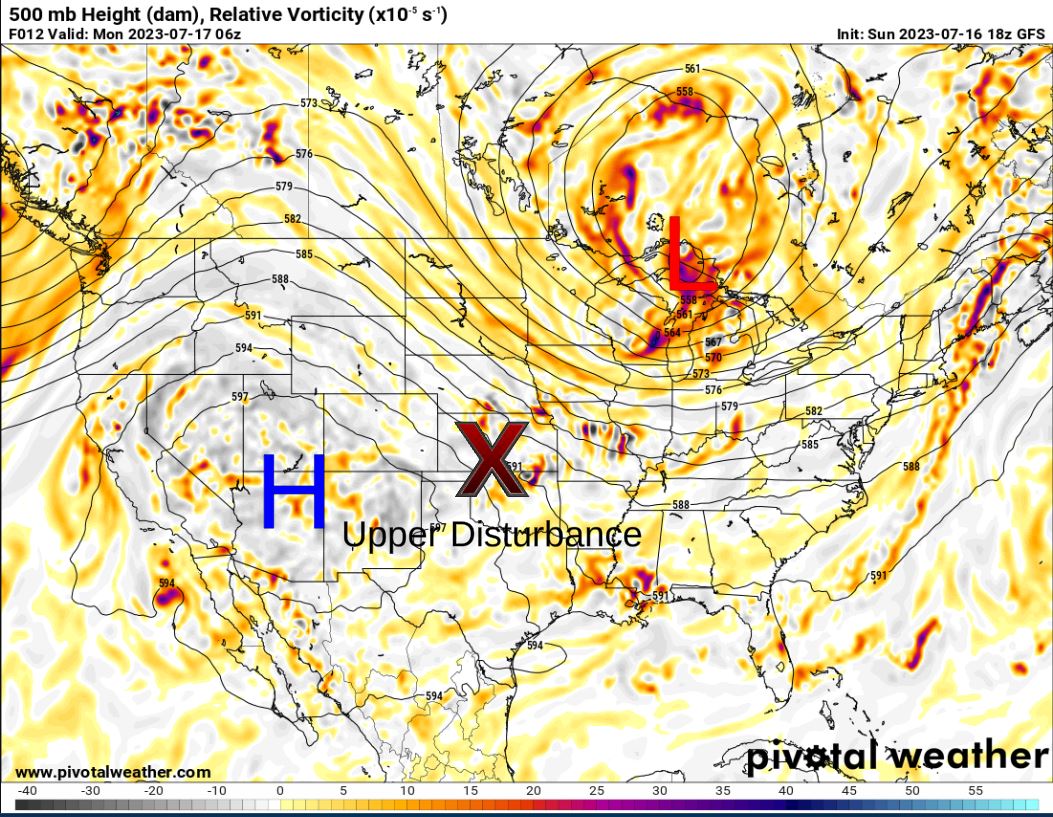 We remain in a NW flow aloft as the big ridge of high pressure remains anchored across the SW US. It will expand east a hair Tuesday and Wednesday this week allowing temperatures to climb back to near 100 degrees for some. Heat index values won't be as oppressive this week compared to last, and we'll see a few rounds of showers and storms move through.
First, let's mention the recent rain of last week and how it affected the drought conditions. We still need more improvement across the far north.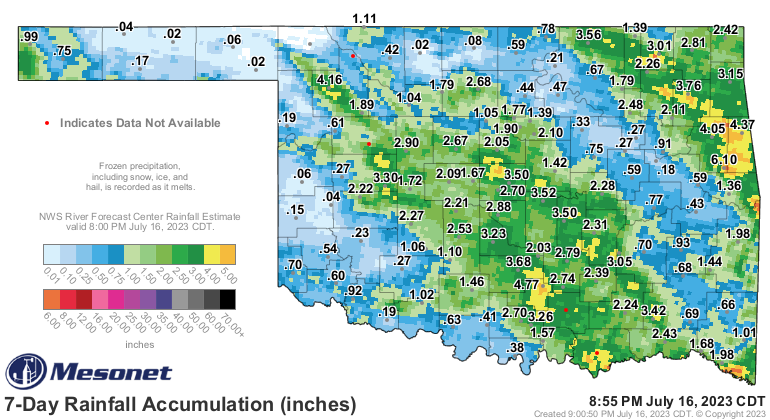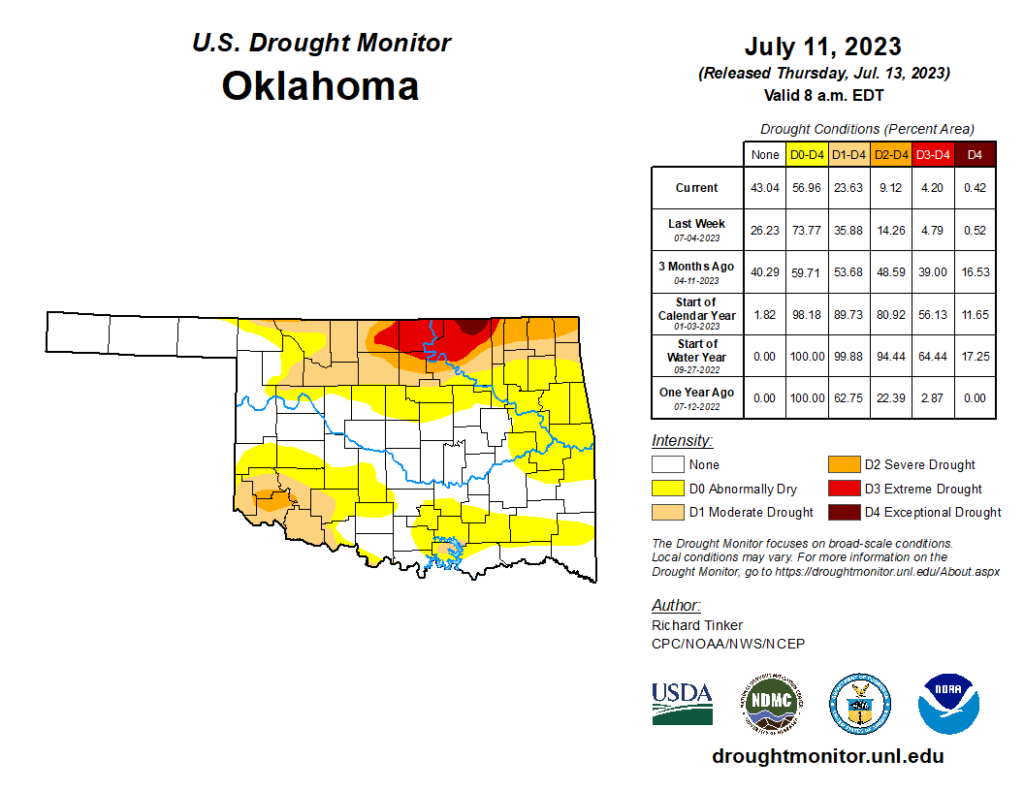 As the ridge shifts east a bit, models are once again getting too excited about the excessive heat. Like all the times before, they will bust on these expected temperatures for Tuesday. I expect OKC to top out again around 99 degrees, holding off on the official 100s at the airport. If you wonder why I care so much about the airport, it's because that is the official record. Everyone else has busted numerous times on calling for 100+ already and I'm still holding onto the 90s. It's just the fun challenge of the forecast, it really has no bearing on it feeling any different outside. The forecast sounding shows how dry the lower levels of the atmosphere will be (red and green lines). The farther apart they are, the drier it is. We have so much green vegetation that has bloomed, evapotranspiration processes should save us again.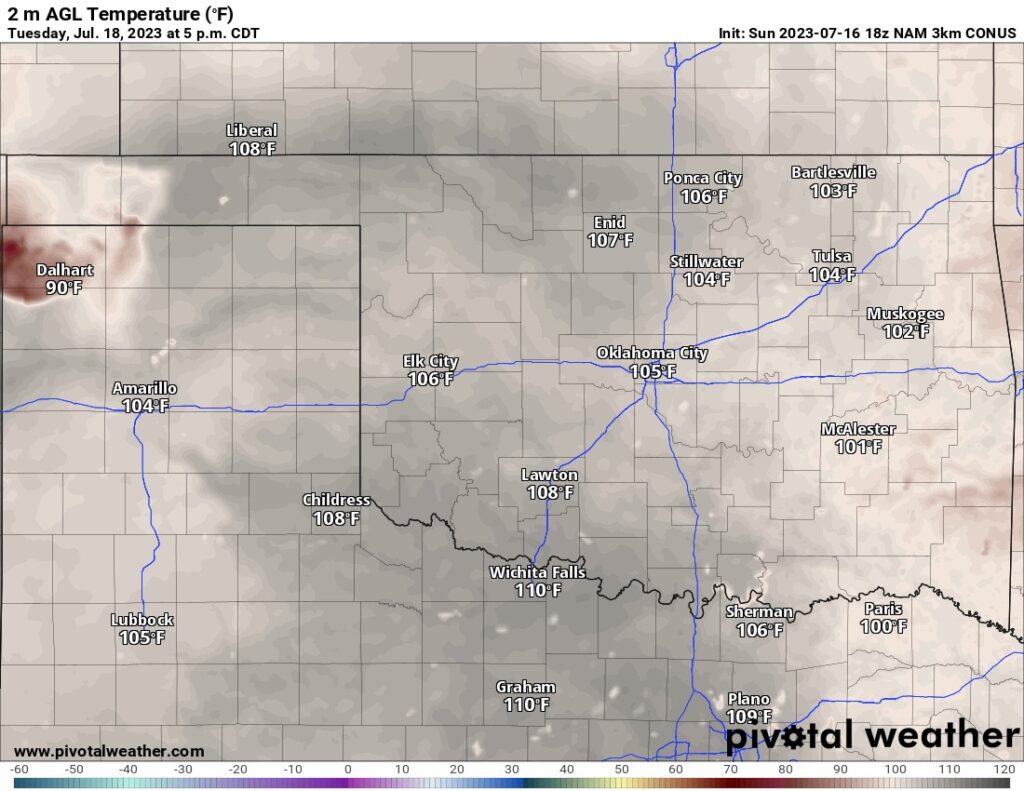 There is a phenomenon that can crank up the heat along a weak frontal zone, and we call that compressional warming. So there may be quite a few 100s along/near this zone Wednesday afternoon pictured below. Sometimes you can squeeze out some isolated storm activity, but they should be moisture-starved wind makers.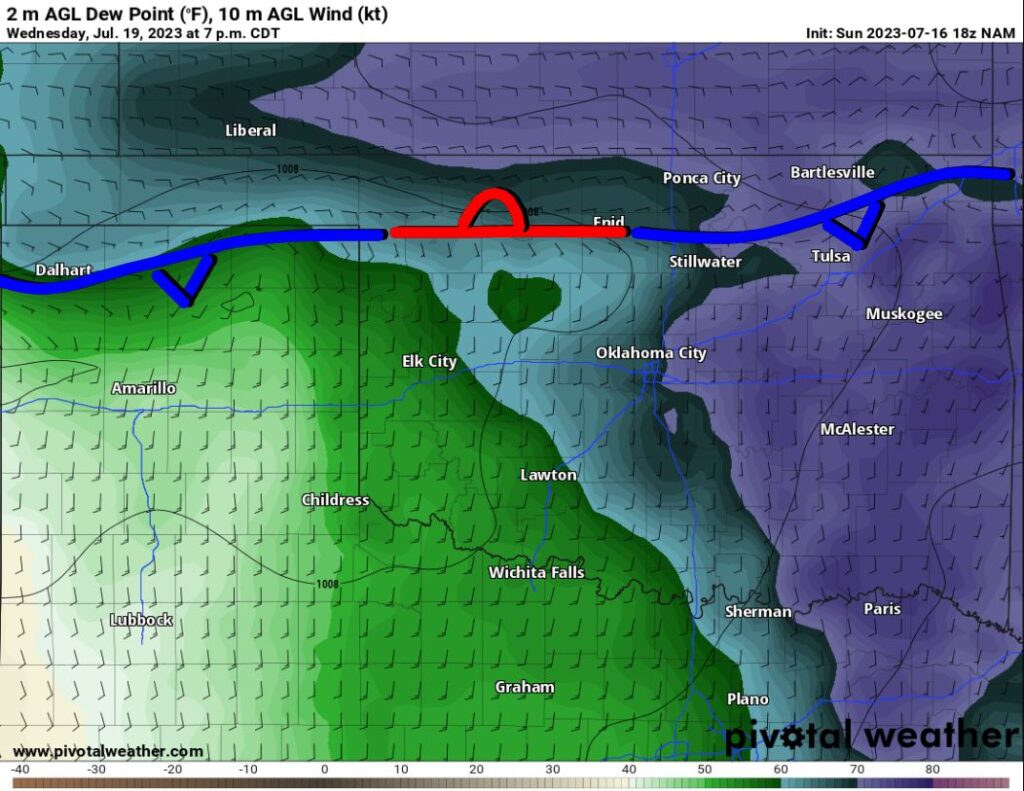 So let's get to the timing of any storm activity. Keep in mind that models have a tough time initiating storms and tracking the exact path correctly. What we can do this far out is look for the signals in the data. Rather than play a Jetstream animation, I took the snapshots in time and highlighted the upper disturbances that should kick off some clusters of storms. If things go well, we'll have Monday morning activity, Thursday morning, Friday morning, Saturday morning, and Sunday for parts of the state.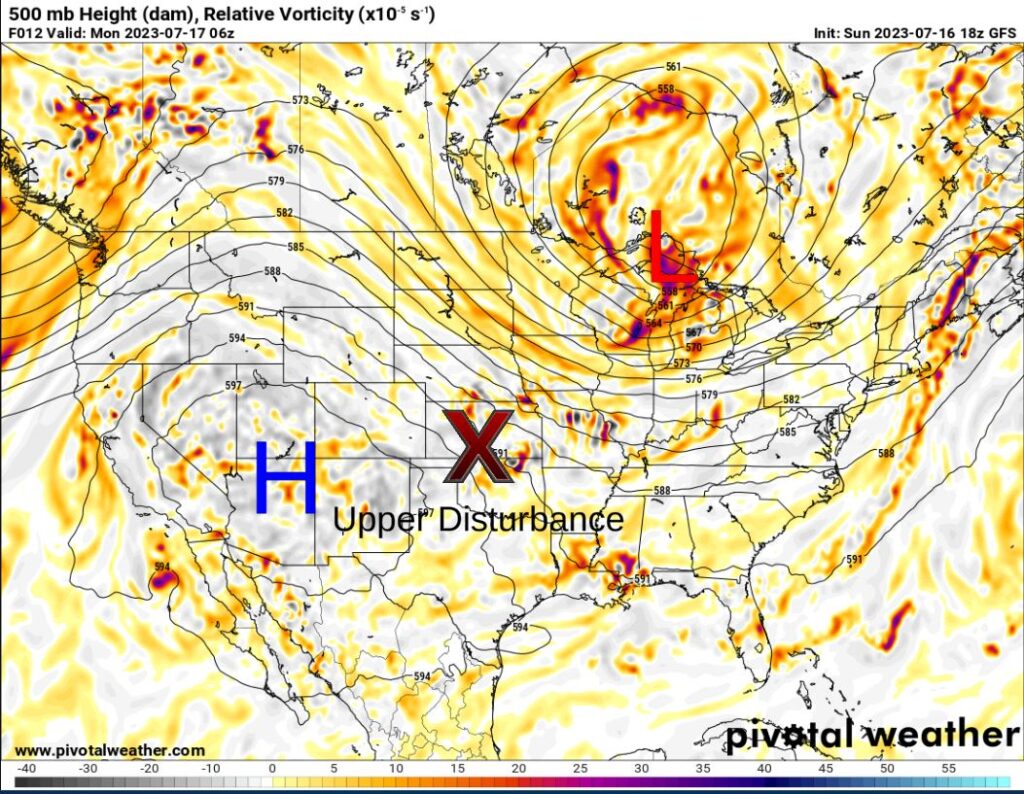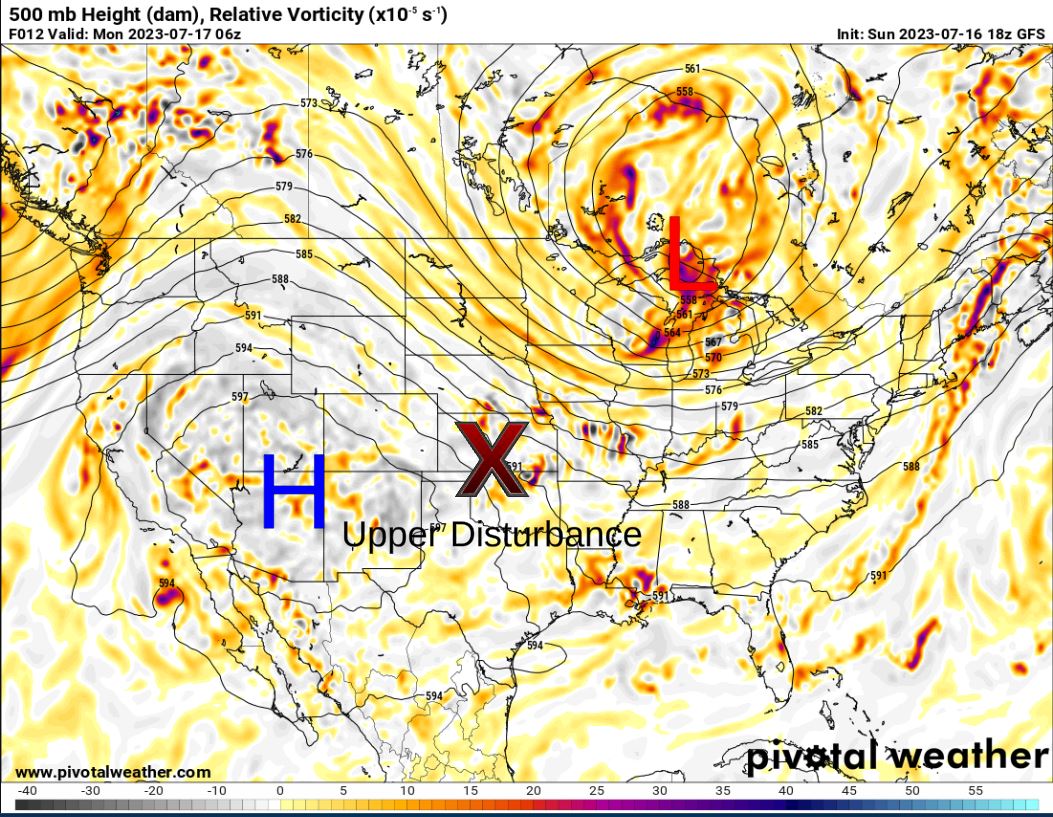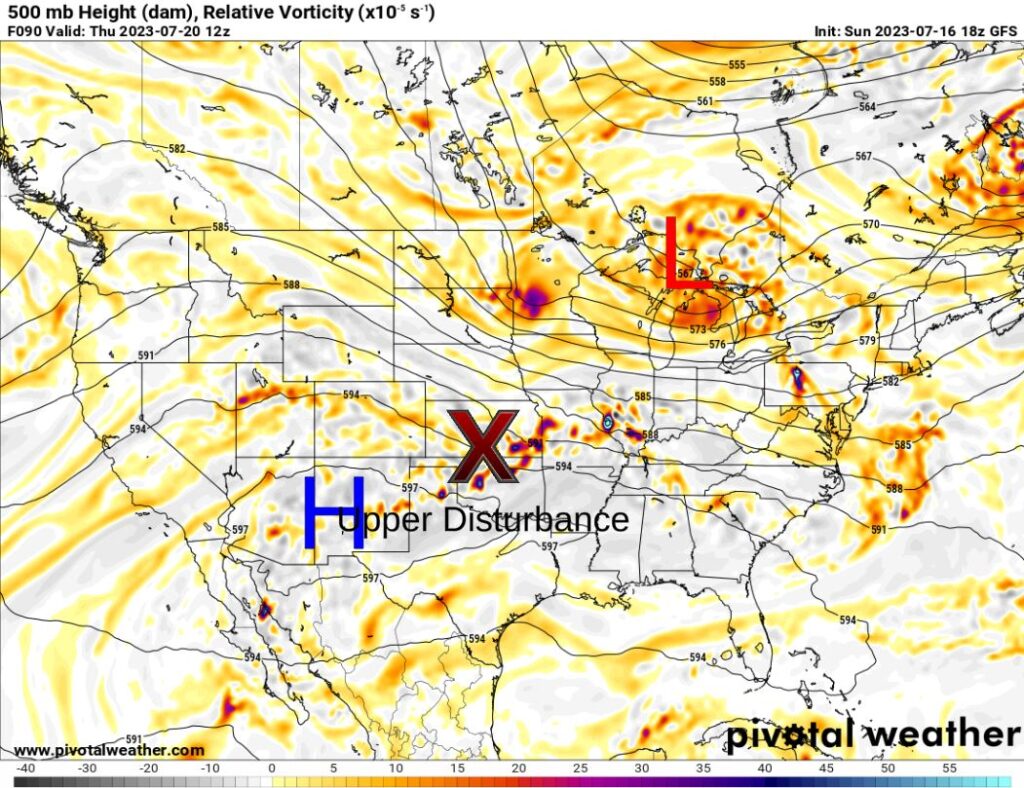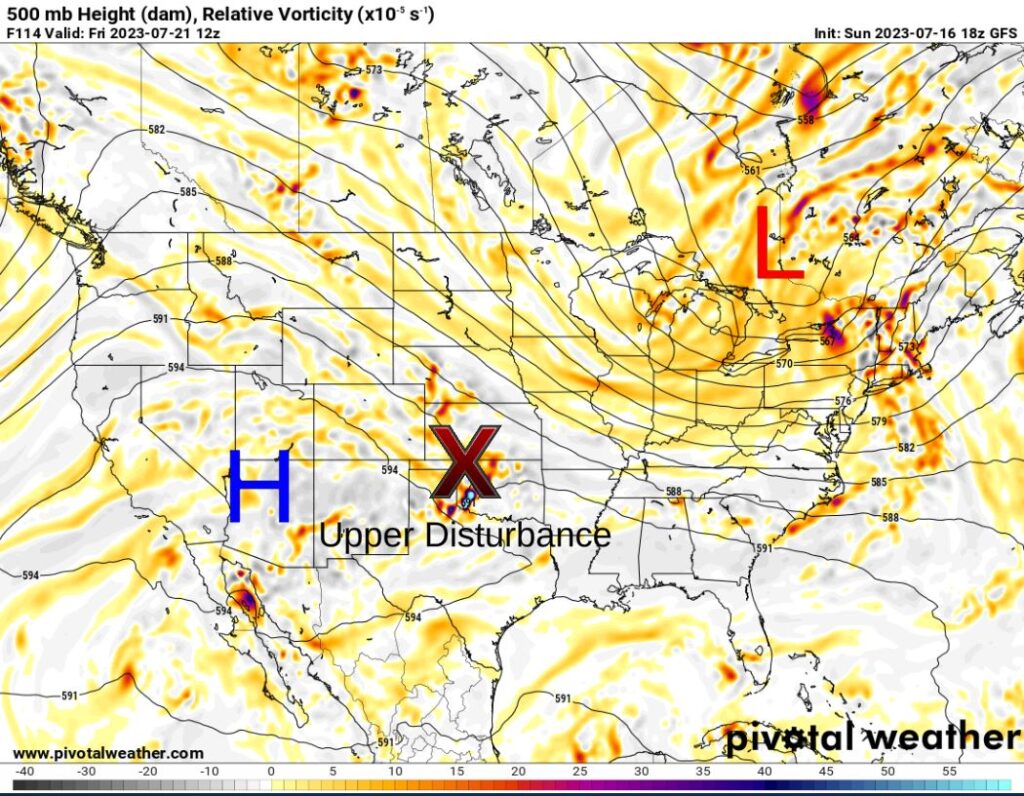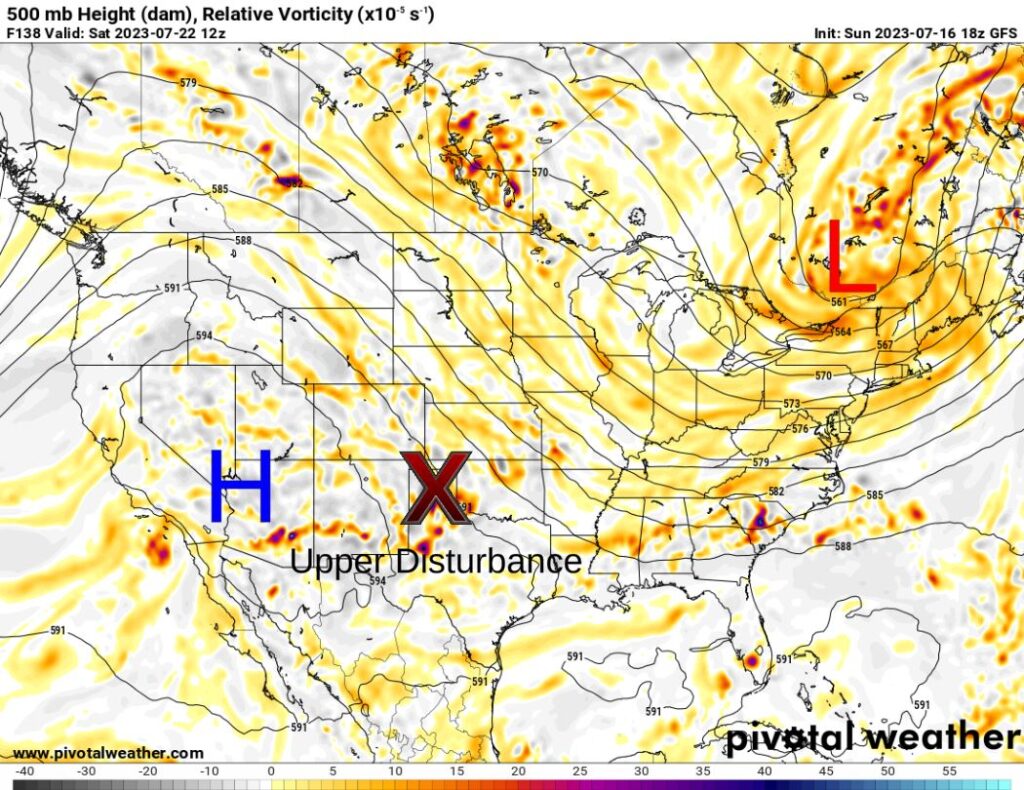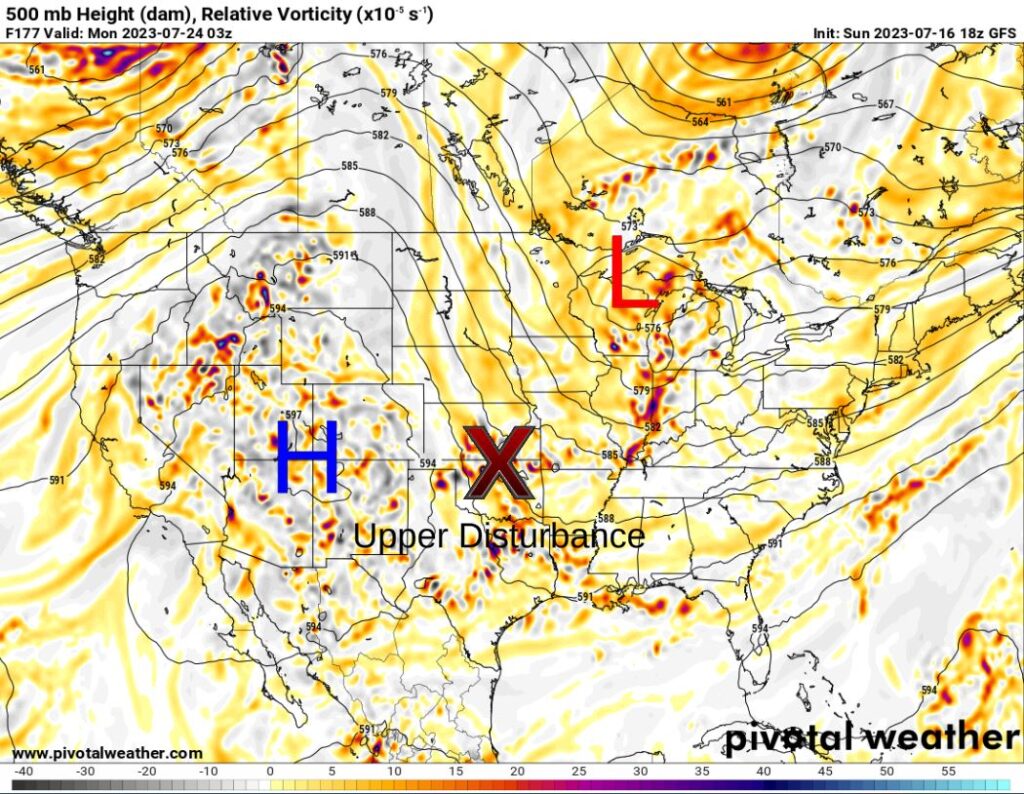 As far as extreme heat goes, other than the brief increase this Tuesday and Wednesday, there really isn't a strong signal for it for the rest of the month. Look at the 850mb animation below for above (red/yellow) below (blue) temperatures. Notice how we never get to that dark red/yellow color for the heat and we do get occasional cooldowns instead. Not a bad trend if you ask me!
As far as the OKC region goes, remember to adjust the 100s back to 99, otherwise some brief heat, followed by another slight cooldown.