Our Easter weekend ends with a few showers and weak storms across the west on Sunday and we'll kick off the week with a few more storms on Monday. After that, our next opportunity for rain will be late Friday into Saturday.
The upper-level pattern is a strange one over the next 10 days, certainly not typical of Spring. At times we'll be in a NW flow aloft with ridging out west. To start the week there will be an upper low across E TX spinning around. By the end of the period, we may transition into a westerly zonal flow. Tap the animation below to watch it play out. You'll notice the upper high on Monday out west be replaced with two upper-level vorticity centers across our region for Friday and Saturday. Those should help to generate additional rainfall. What you will notice the most is the absence of a large trough/upper low out west, which means no significant widespread tornado-producing weather.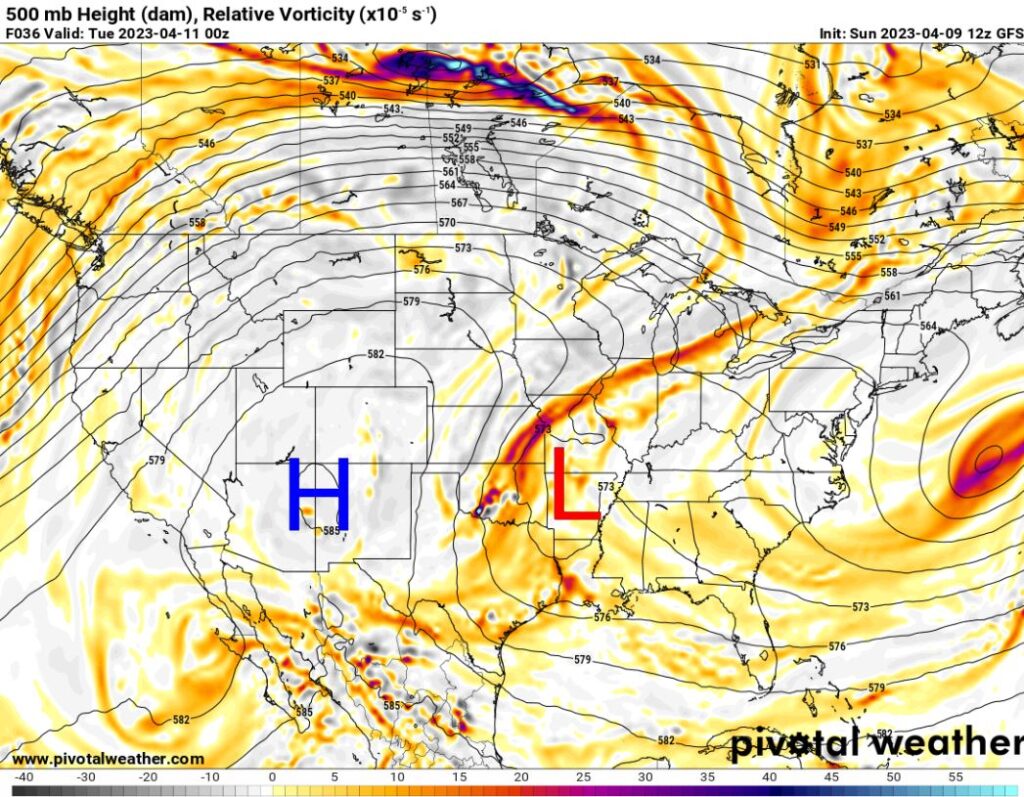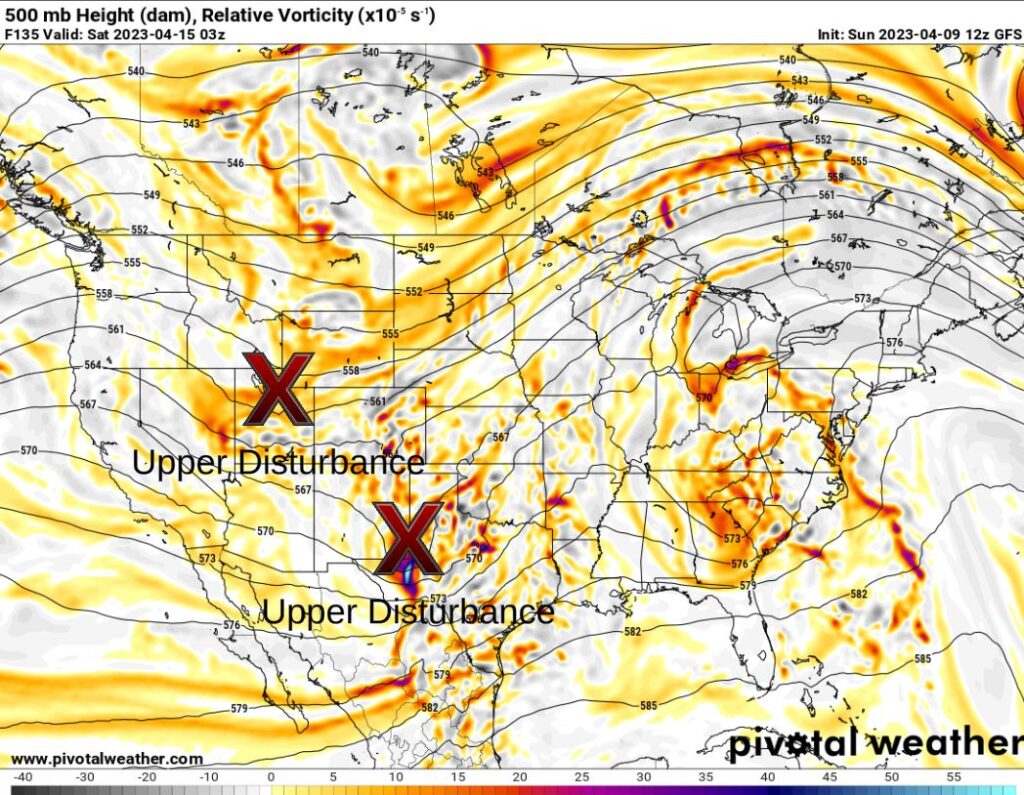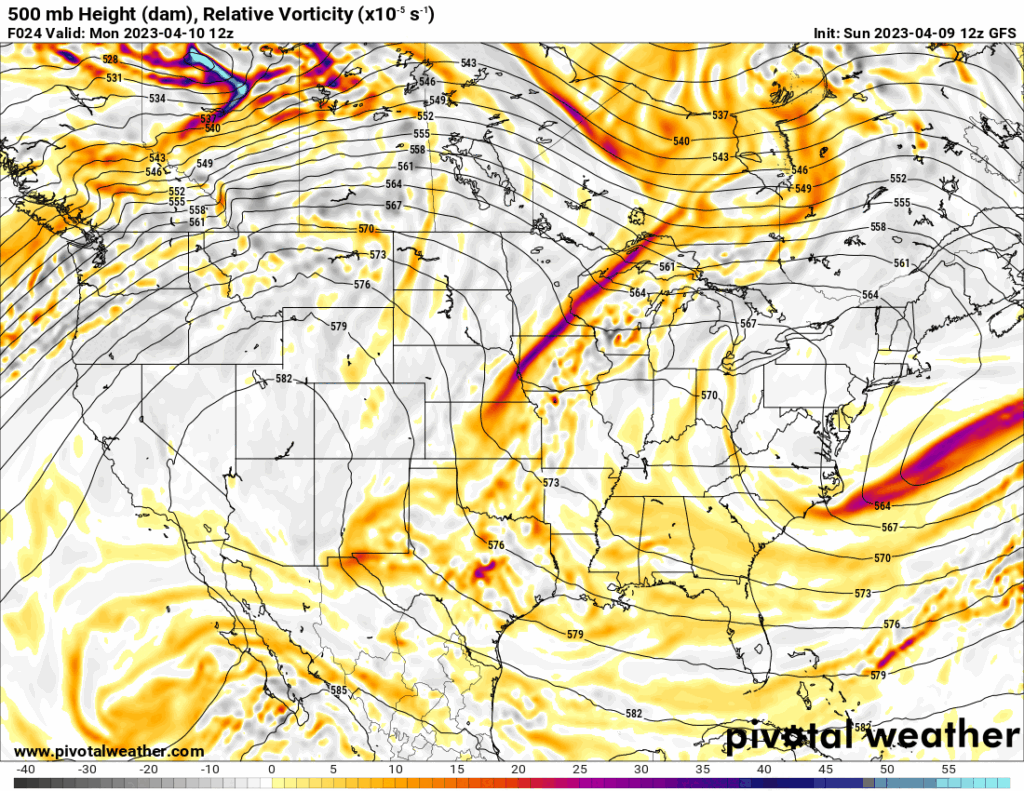 In the animation above, you noticed a little bit of lift (red colors) moving through Oklahoma on Monday. That, in combination with a cold front, will cause scattered showers and storms to form by late afternoon. The forecast sounding for this area shows weak shear, decent CAPE, and lapse rates. The SHIP and WNDG output both indicate the potential for damaging wind and hail to around golf ball size. The difference in the temperature and dewpoint for the atmospheric profile shows a lot of dry air at most levels, further indicating some collapsing downdrafts of wind. This severe outcome won't affect too many, but be aware if you have storms in your area, that's what you can expect.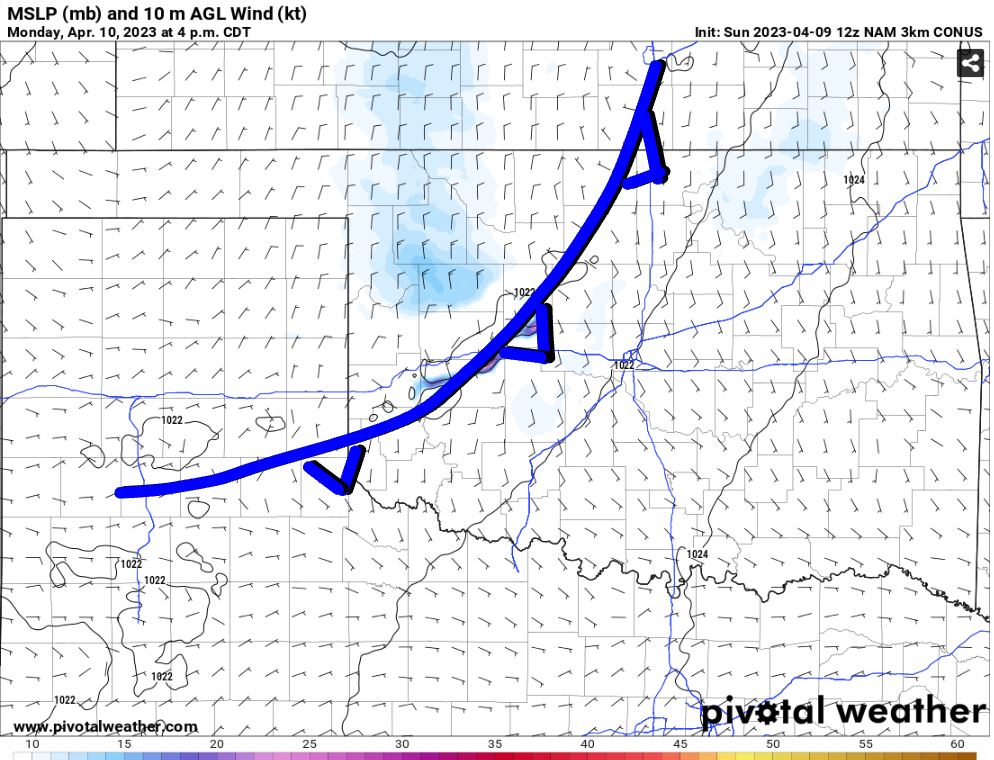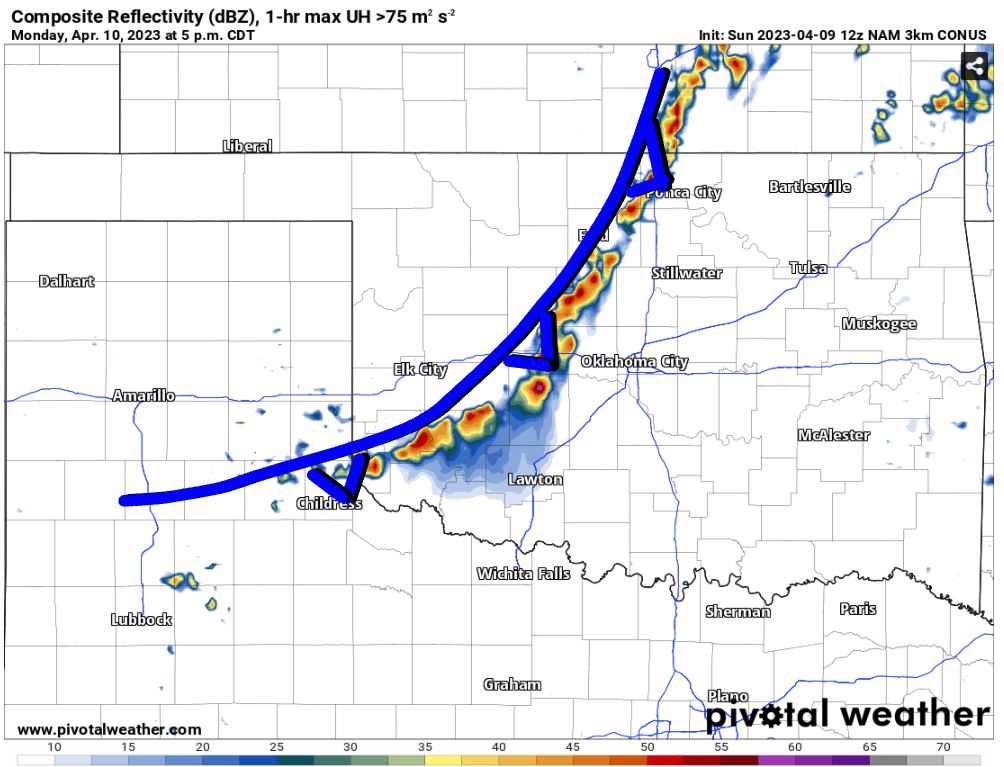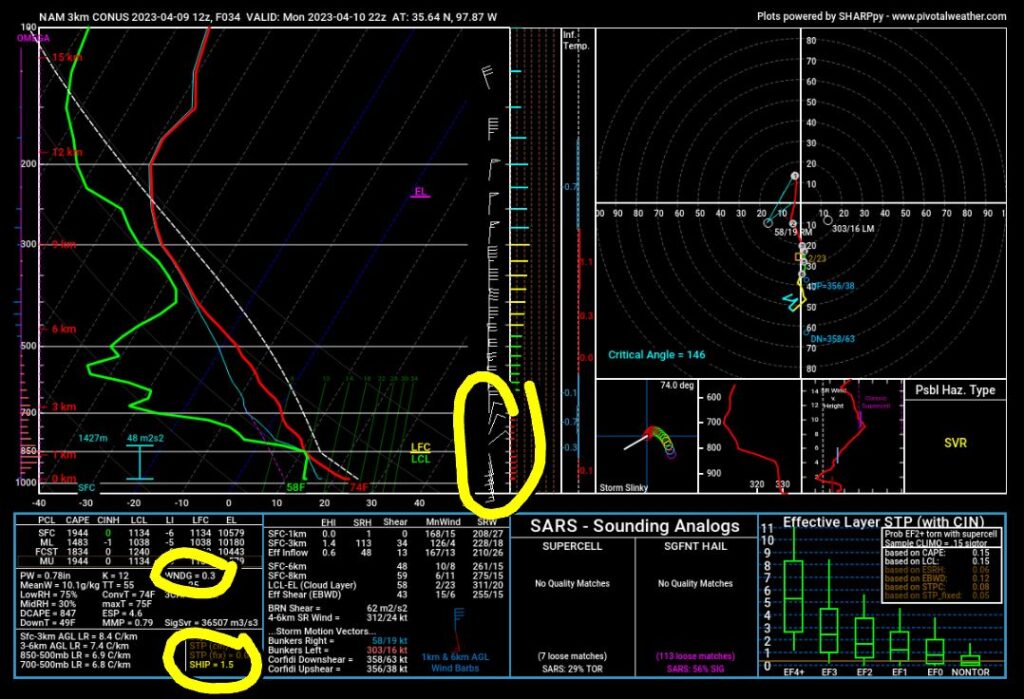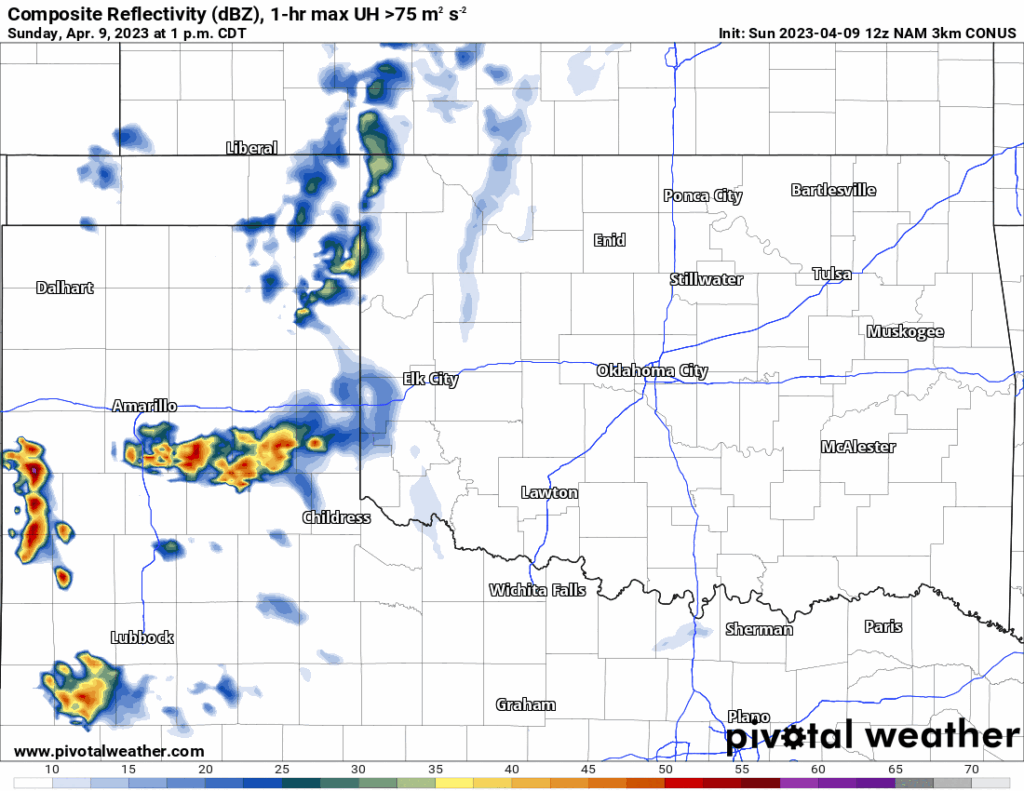 Those that get these pulse-type severe storms will get some beneficial rain and it does seem to favor the western half of Oklahoma for once.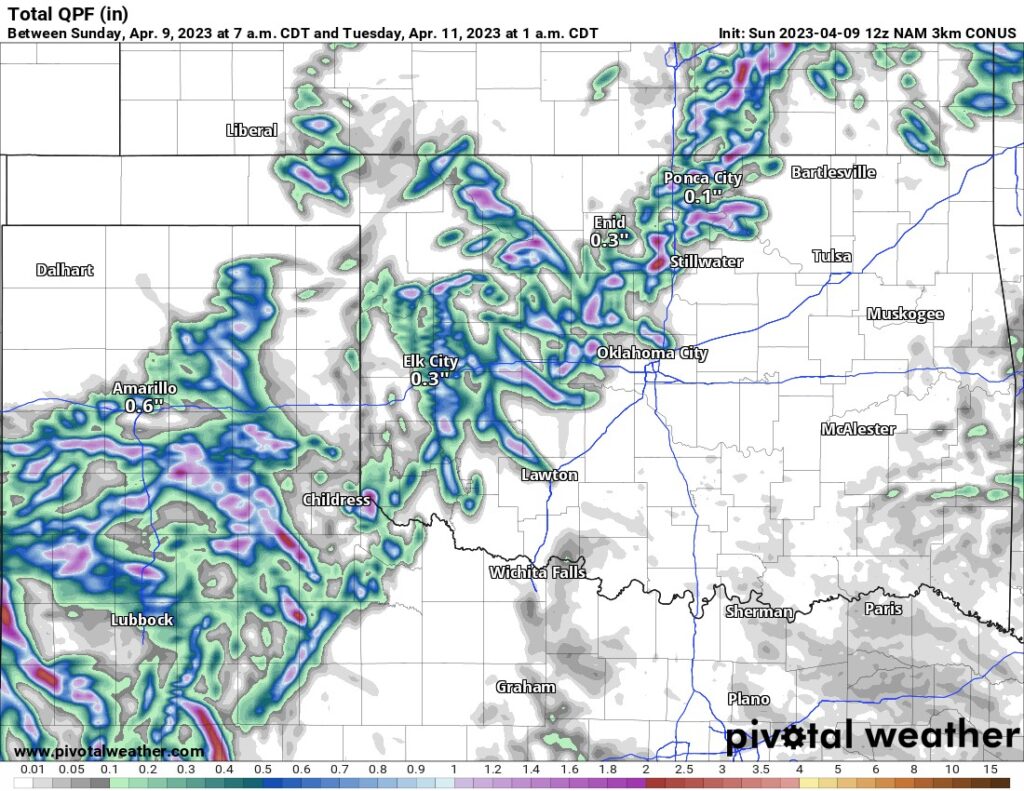 Things are quiet after that until the next disturbance moves through Friday and Saturday. Expect additional showers and weak storms for it as well.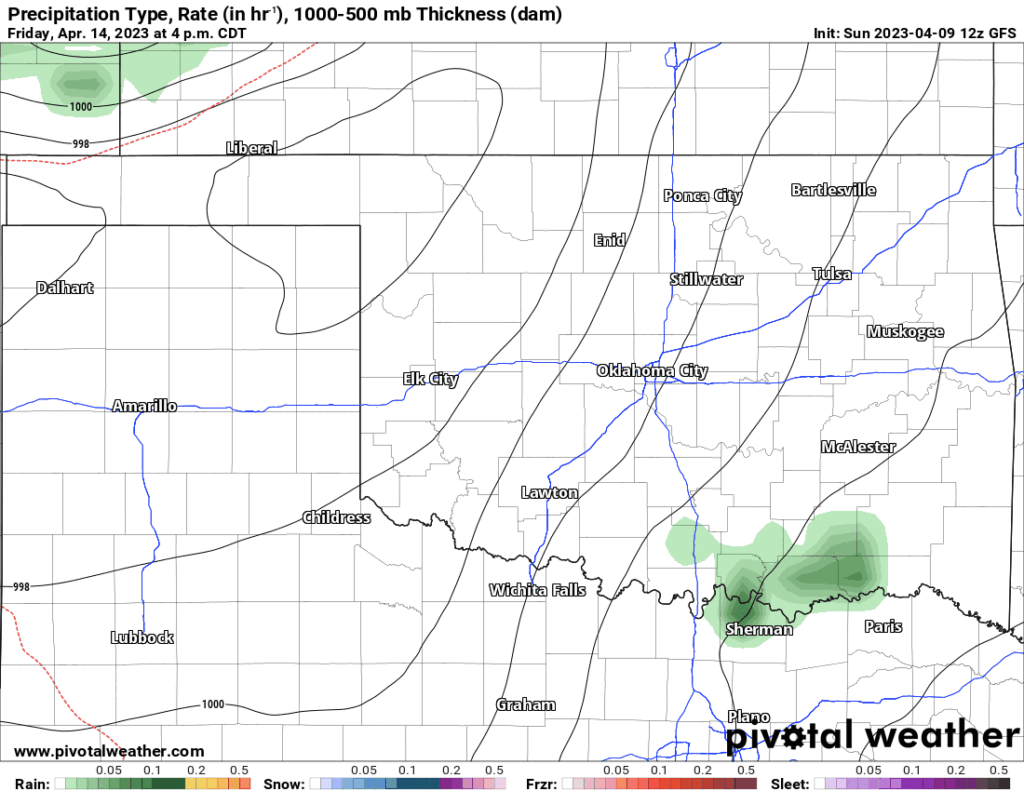 Temperatures this week will be quite nice and although cool at times overnight, at least there isn't a frost or freeze expected. For those wanting to get out there and work on the gardens and flower beds, get hot!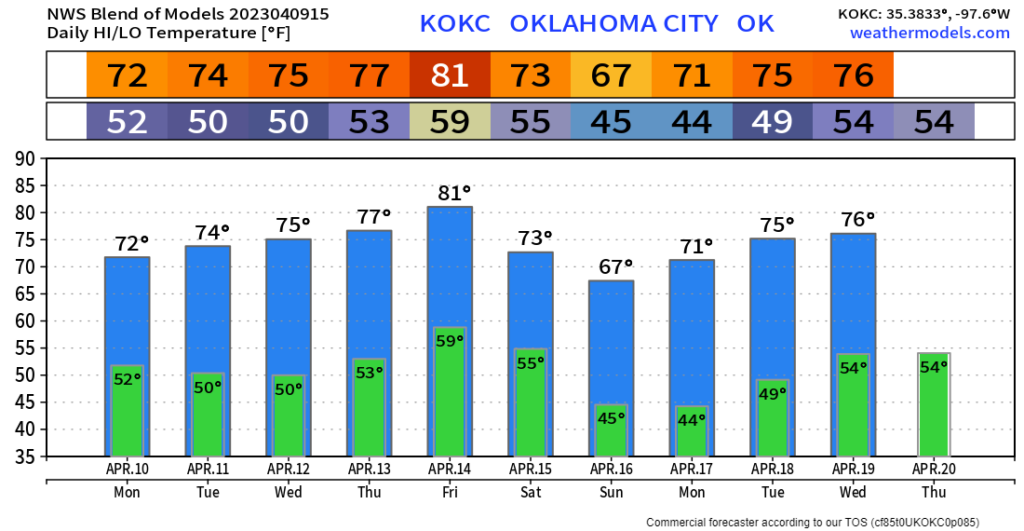 One more thing to mention. Join me this coming Saturday at Woodland Hills Mall for the Severe Weather Expo! I'll be there from 1-4pm. Tulsa TV stations, NWS, emergency management and others will be there. Bring the whole family and I'll see you there! -AT