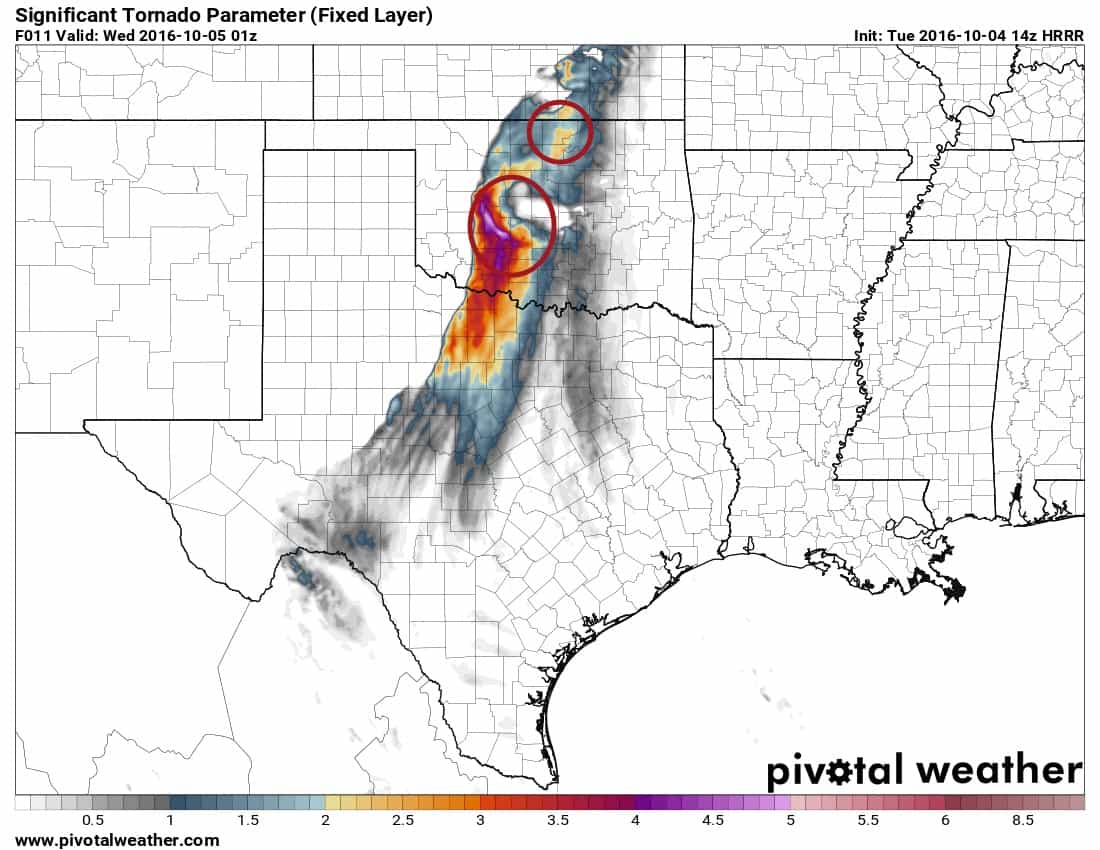 The forecast remains largely unchanged and a threat for a couple of tornadoes continues late afternoon/evening across parts of Oklahoma.
The most likely area to see tornadoes will be in the circled regions shown below.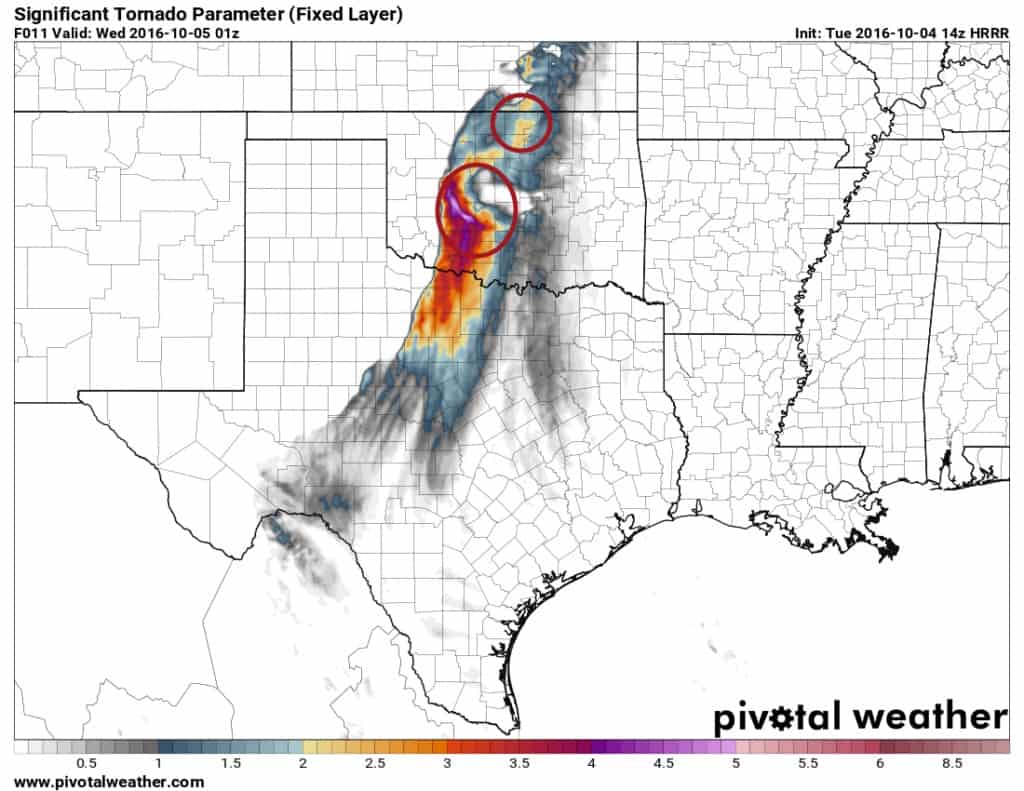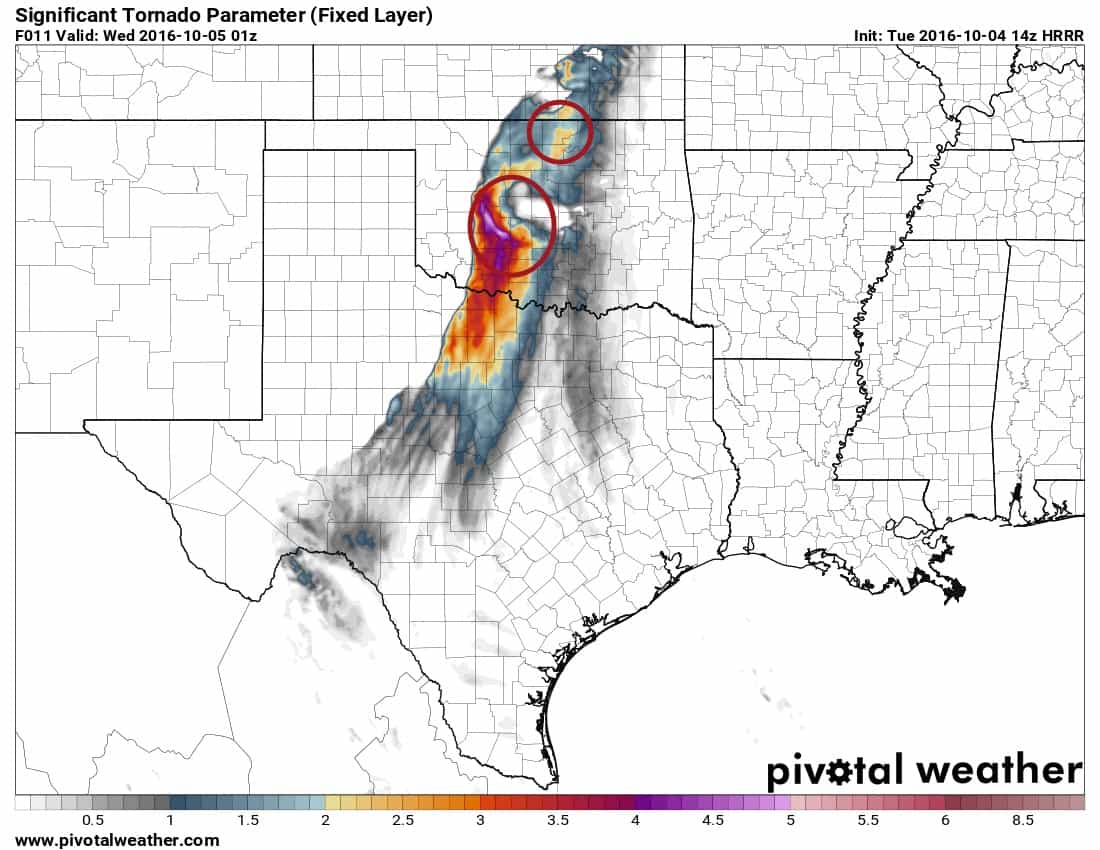 The area to the north will fire off storms much easier due to adequate dynamics, and even though wind shear is a little less favorable than in central OK, a tornado is likely just because storms are more certain to form.
Whereas the conditional setup along the dryline, which would place tornadic storms in C OK, has become increasingly more likely with the hires short term models now catching on this morning. Various models are shown below showing a supercell or two rolling through between 6-8pm over the greater OKC metro area.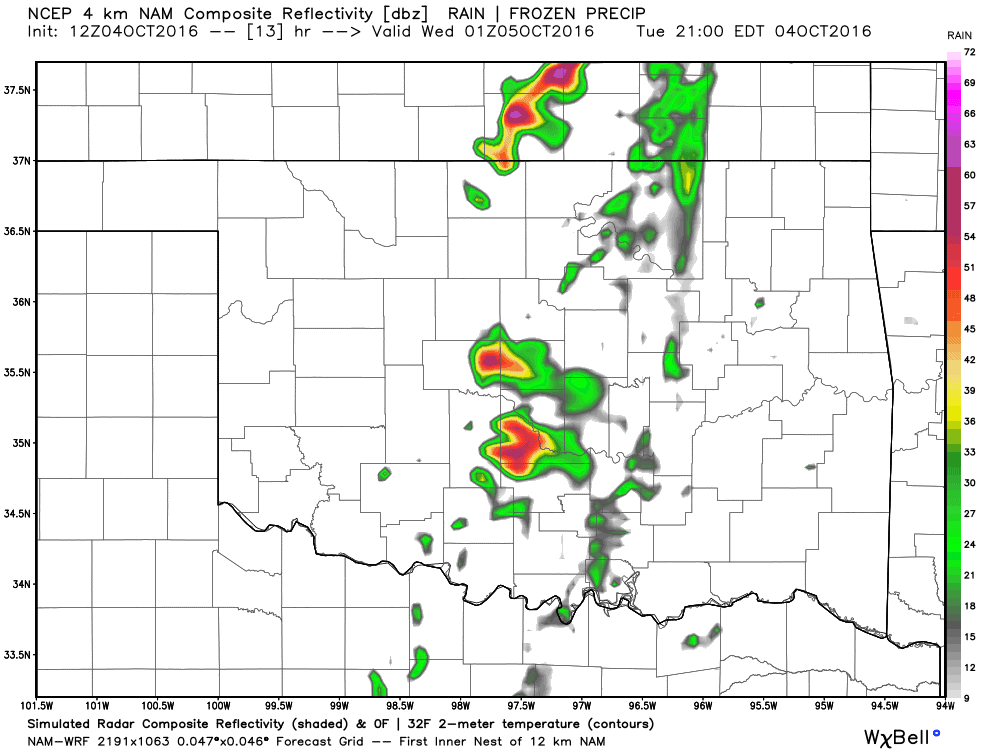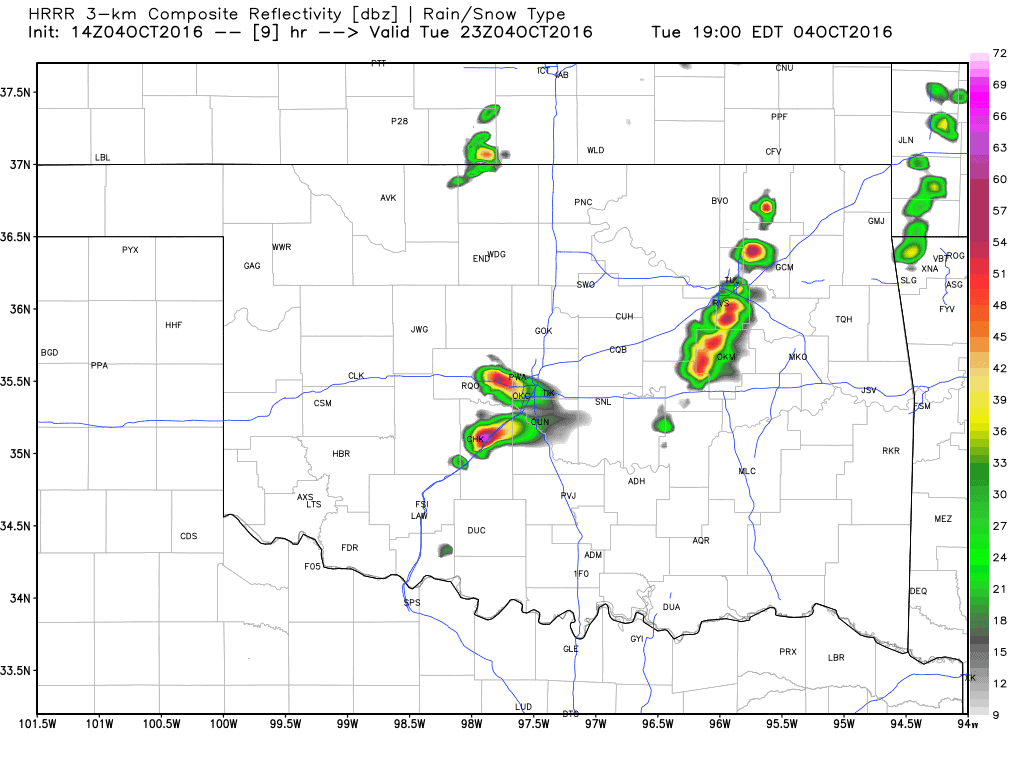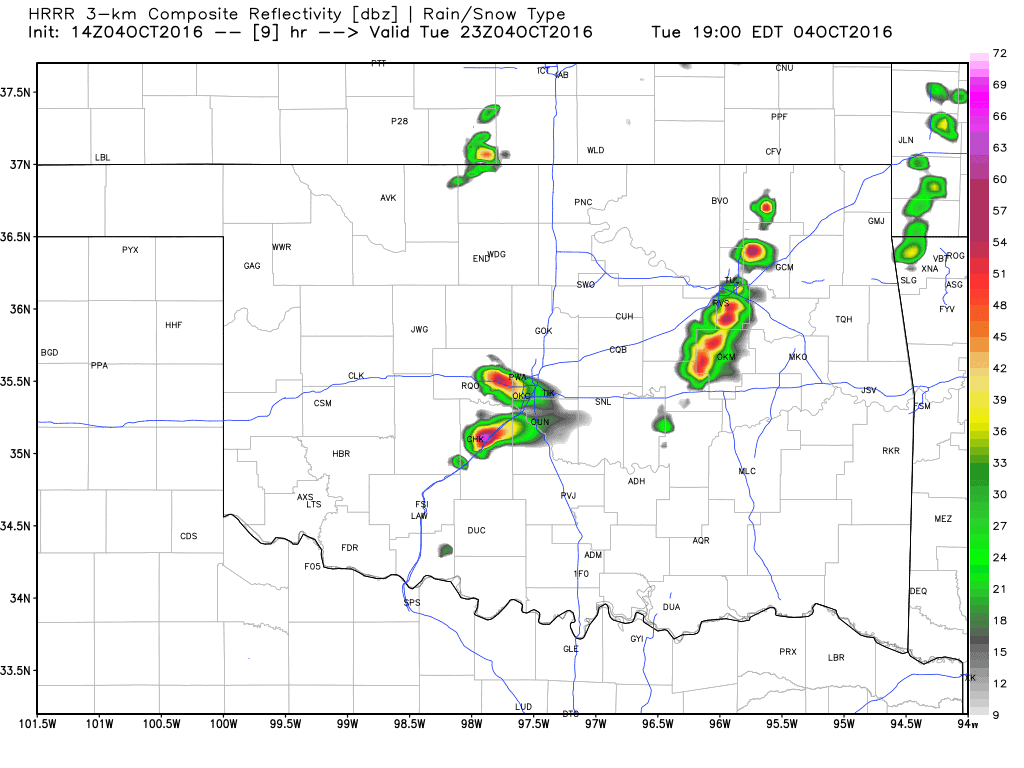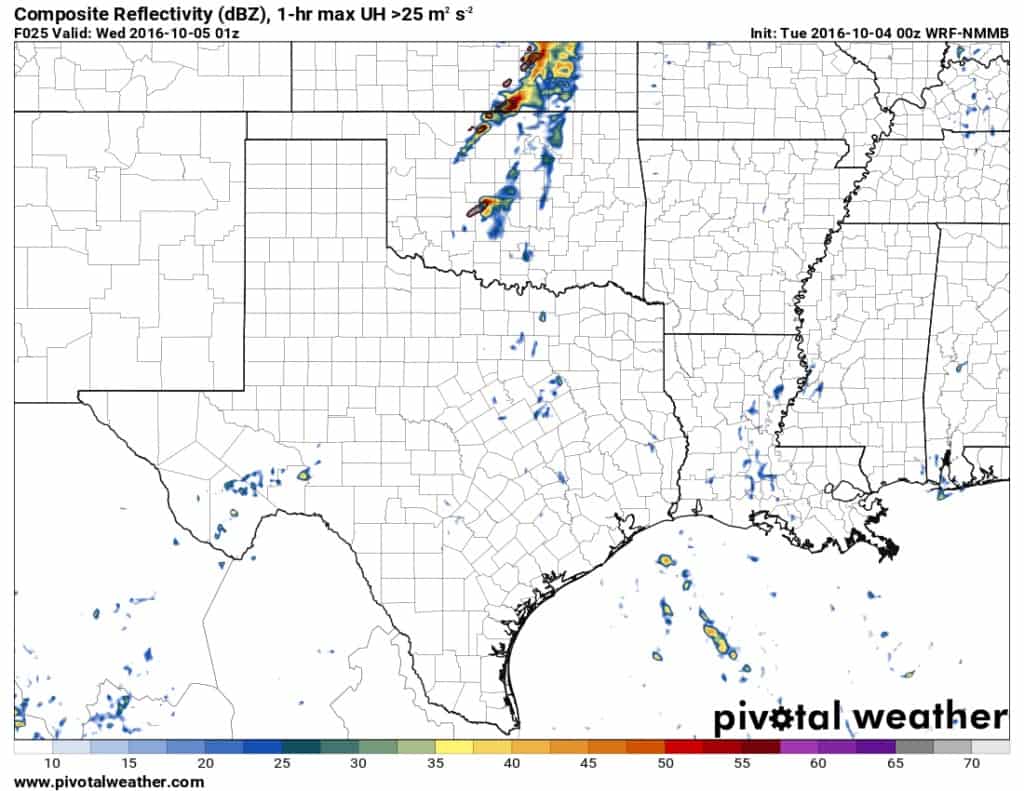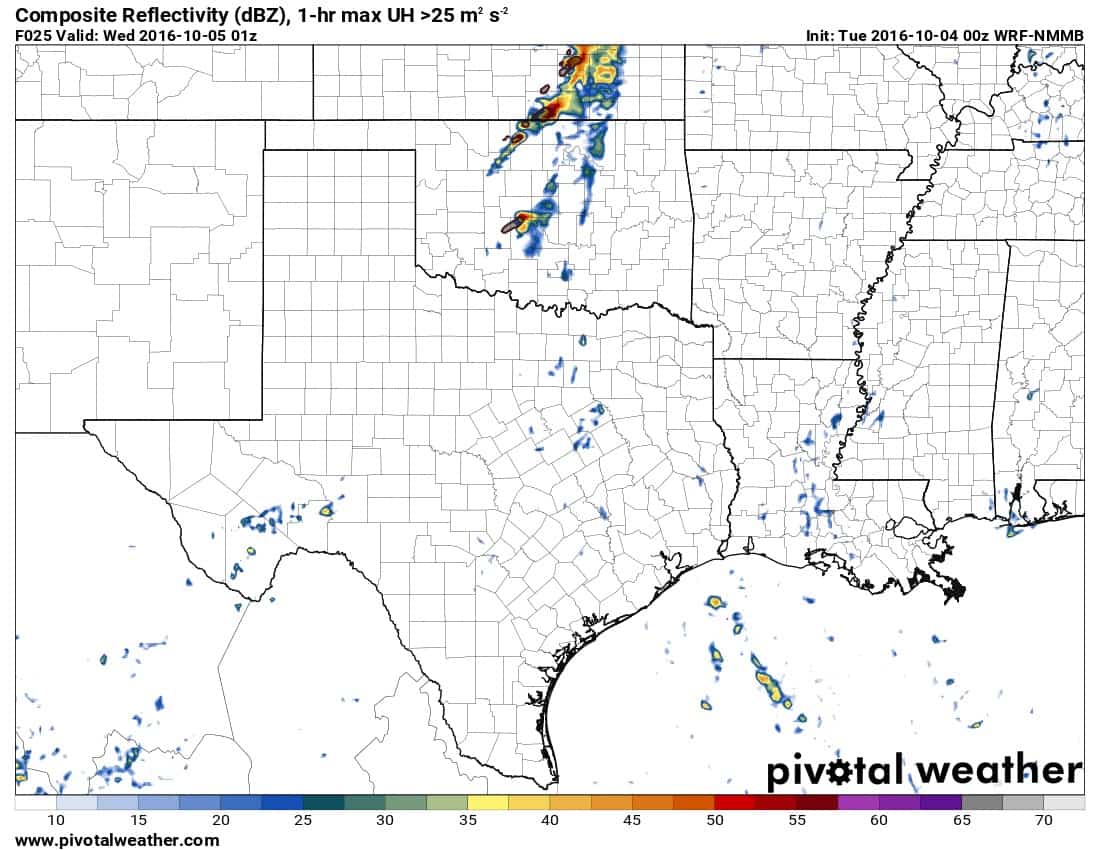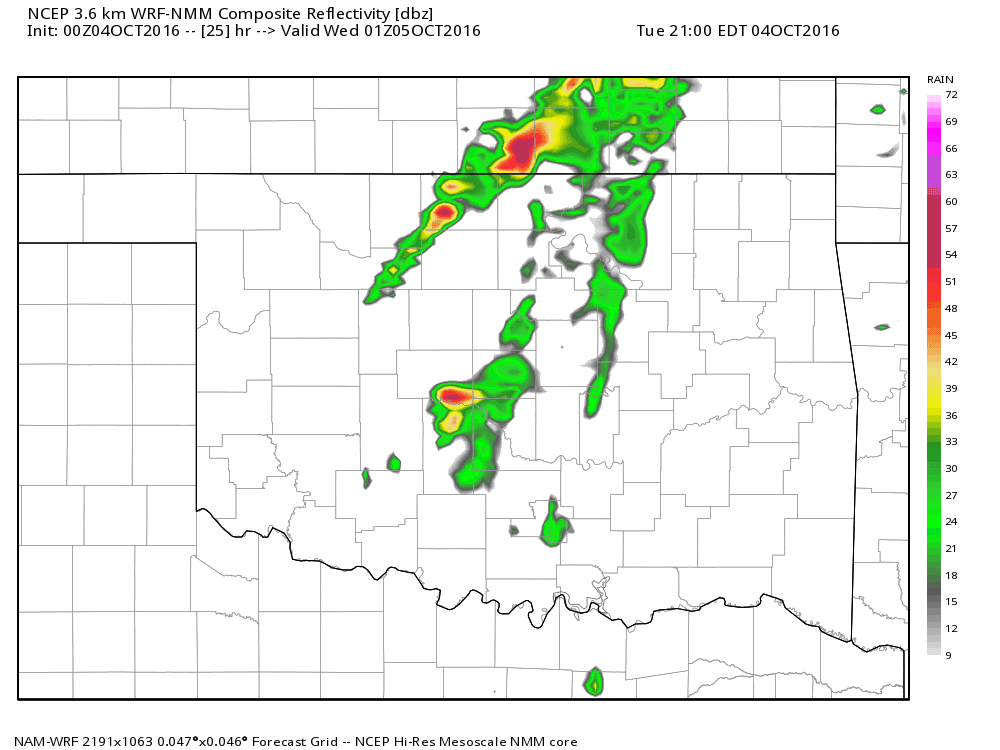 So the bottom line is to expect a couple of severe storms today in both C OK and N OK. The threat will include large hail, damaging winds, and a couple of tornadoes. Stay weather aware and have my app enabled with the SAF-T-Net function turned on so you get an early warning if anything were to occur in your area. Don't panic, just have a plan in place and you'll be fine. Should tornadoes occur, I'll stream live severe weather coverage through my app and website. Just tap the live stream feed. -AT