The big story this week will be our first true taste of cold temperatures this season. Expect a freeze across many areas Tuesday and Wednesday morning over the NE quadrant of the state. Other areas will get that cold along with some frost. More on that in a minute.
Up first I wanted to recap the wonderful rain we received Saturday night. Several inches in some areas. I wish we could get more, but it is what it is. Hopefully we'll see a few more rounds of thunderstorms before things dry out as we enter our Winter season.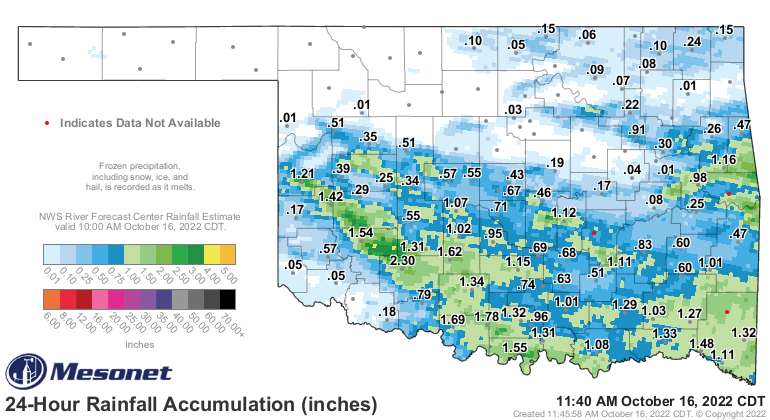 So the main change in the Jetstream for this week will be a strong northerly flow aloft early on. This will drive a strong cold front across the country with the surface high centered across Oklahoma by Wednesday morning. Under that high, the winds go calm, skies clear, and dewpoints can drop very low (meaning very dry air). As a matter of fact, readings could be into the single digits or teens Tuesday and Wednesday morning. This allows those morning low temperatures to really plummet! A freeze watch and warning has already been issues for a large area of the country and this will expand in time.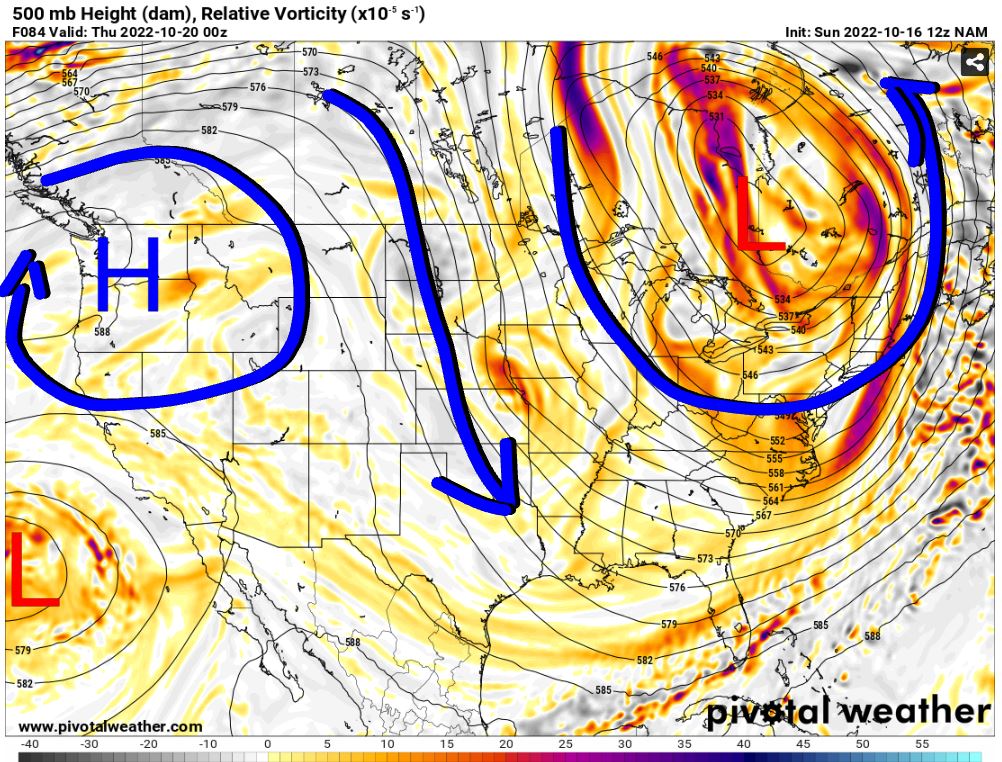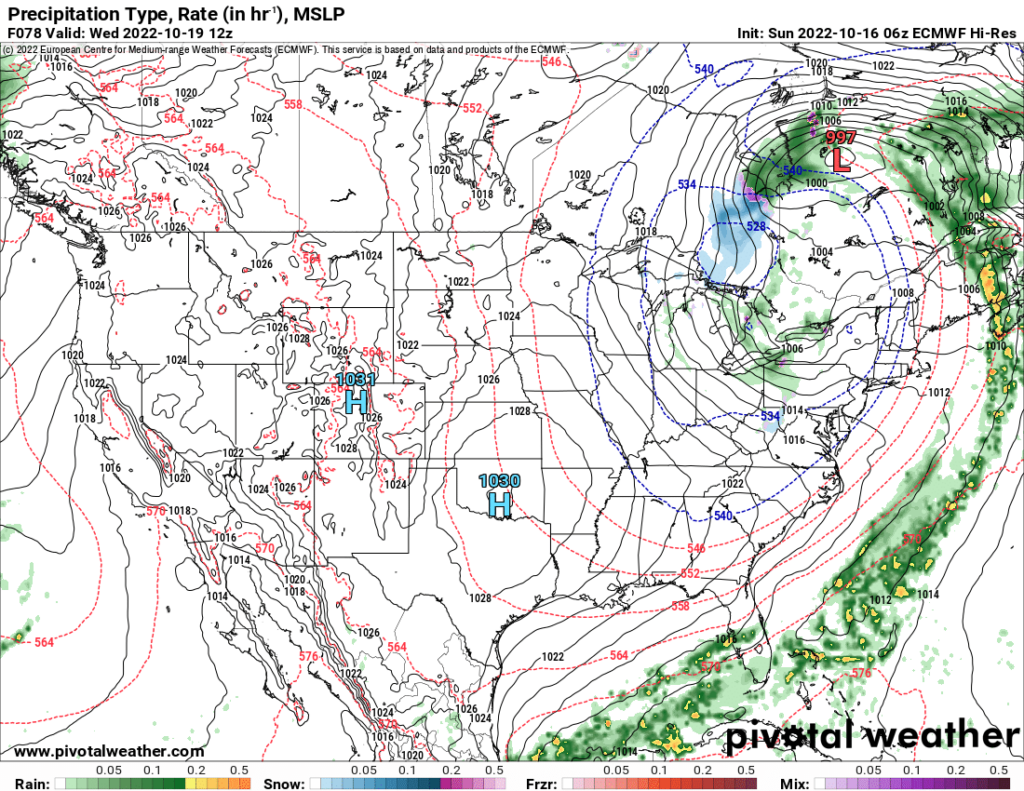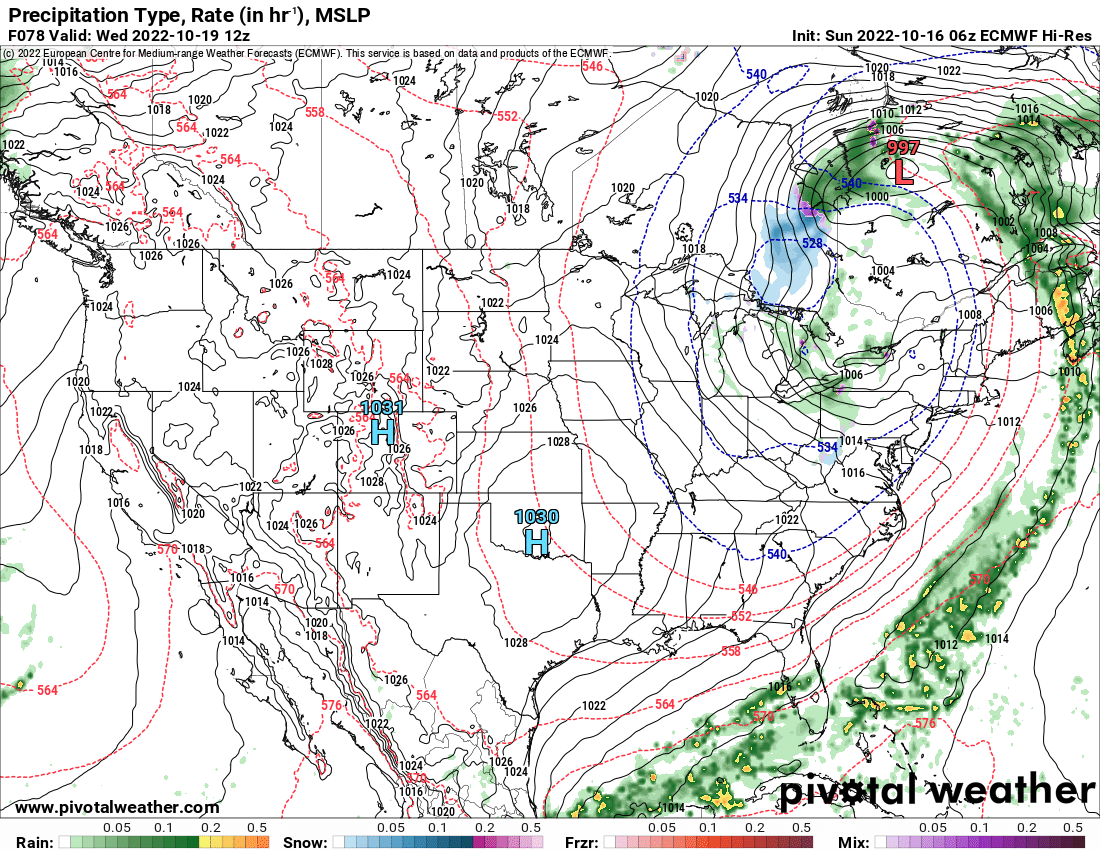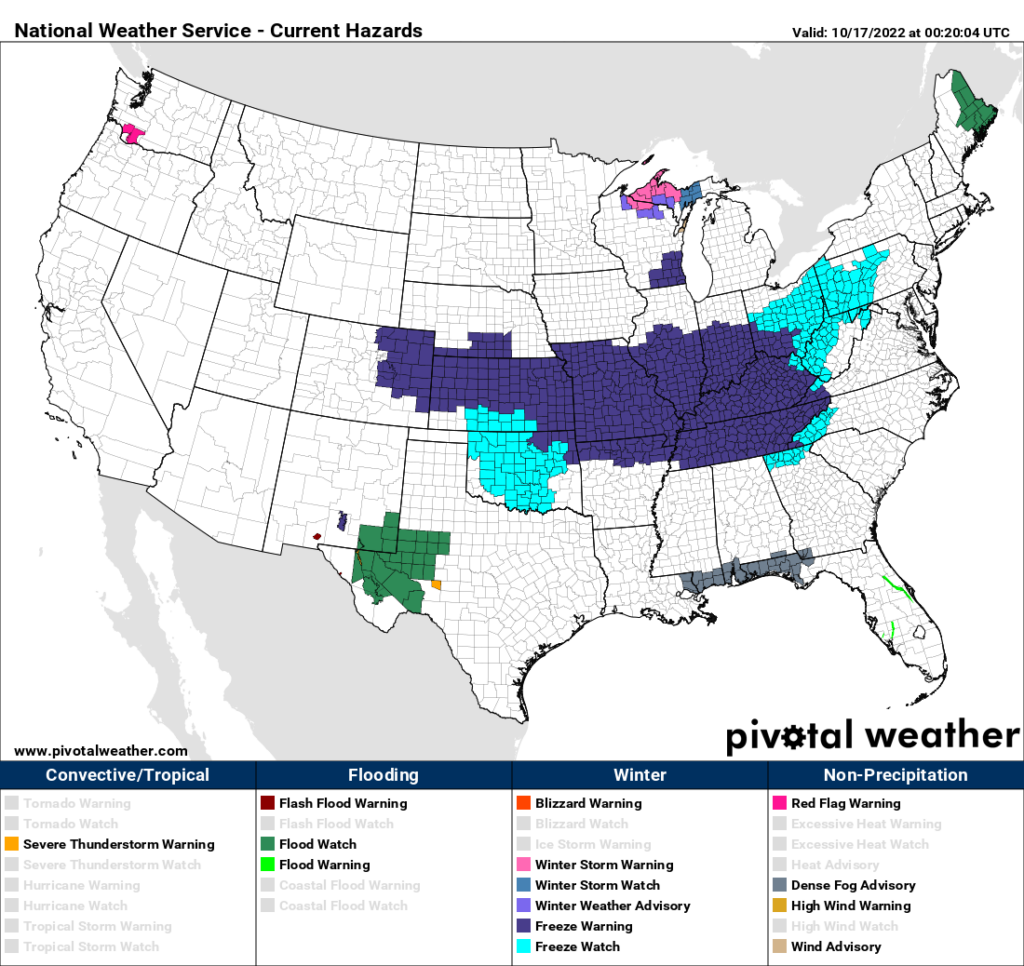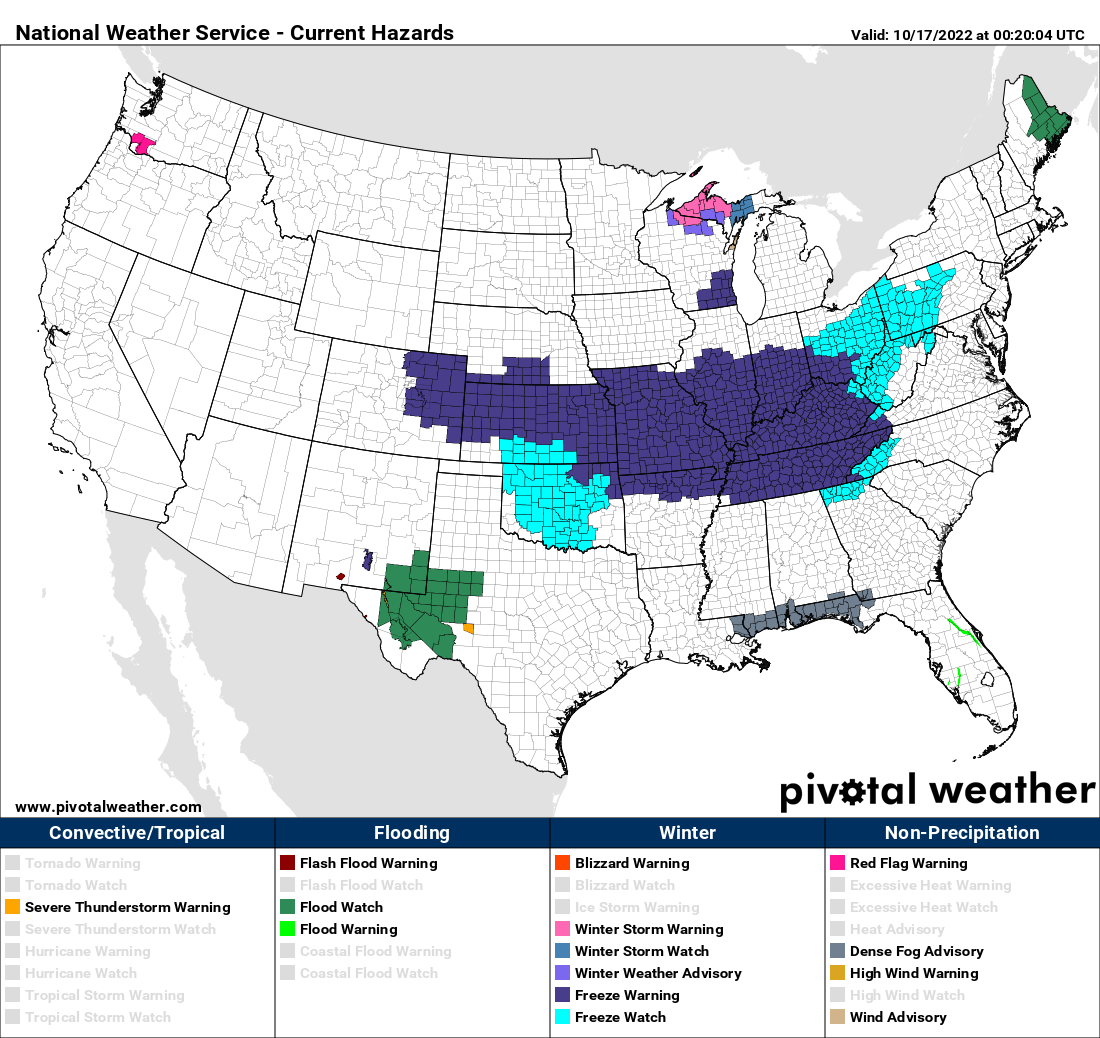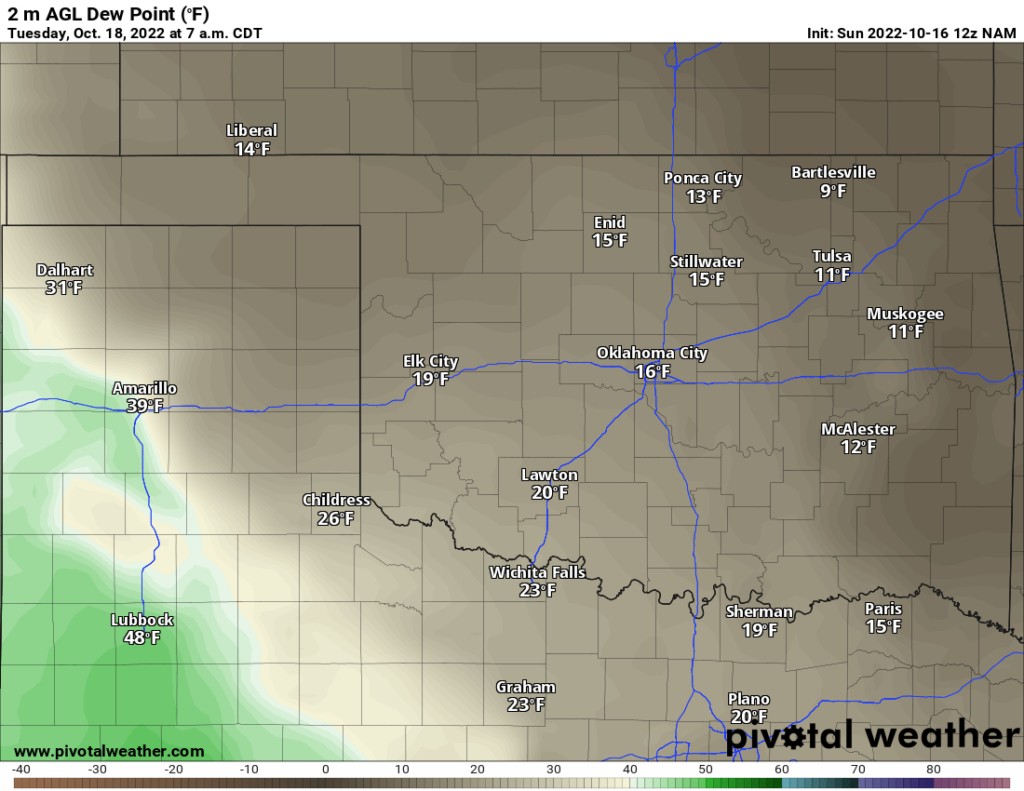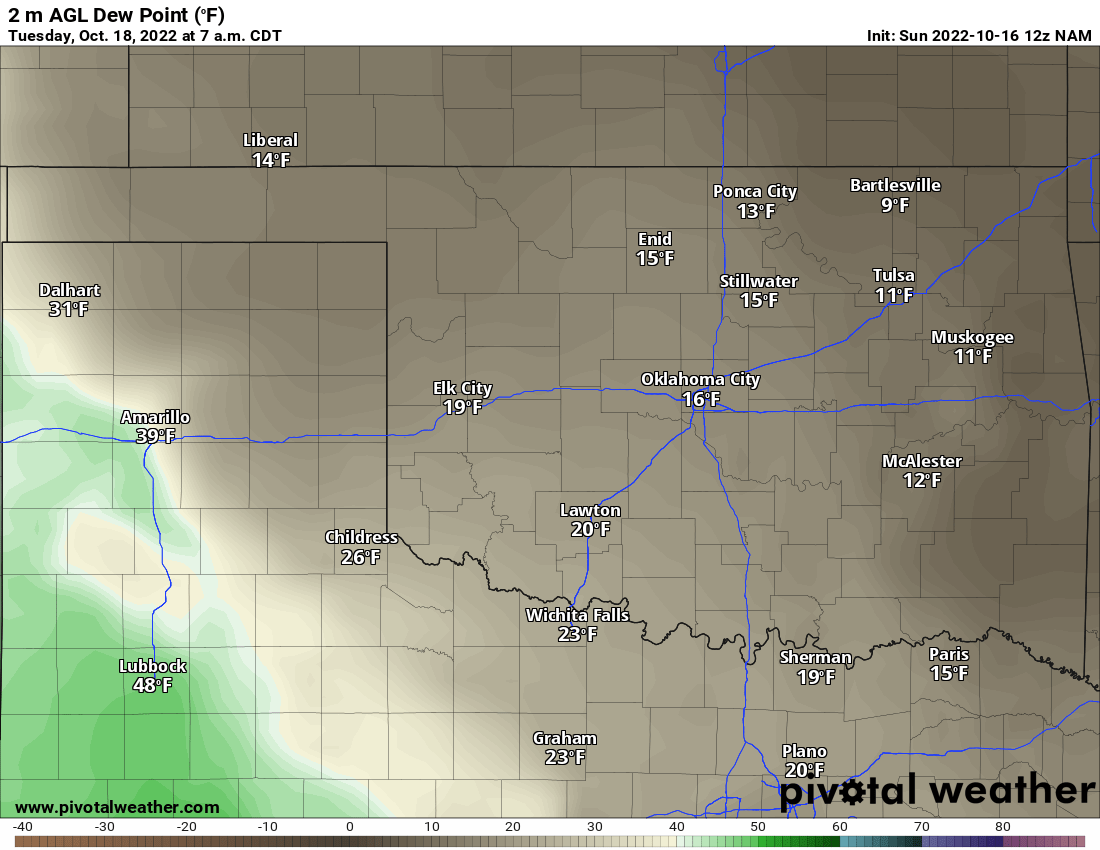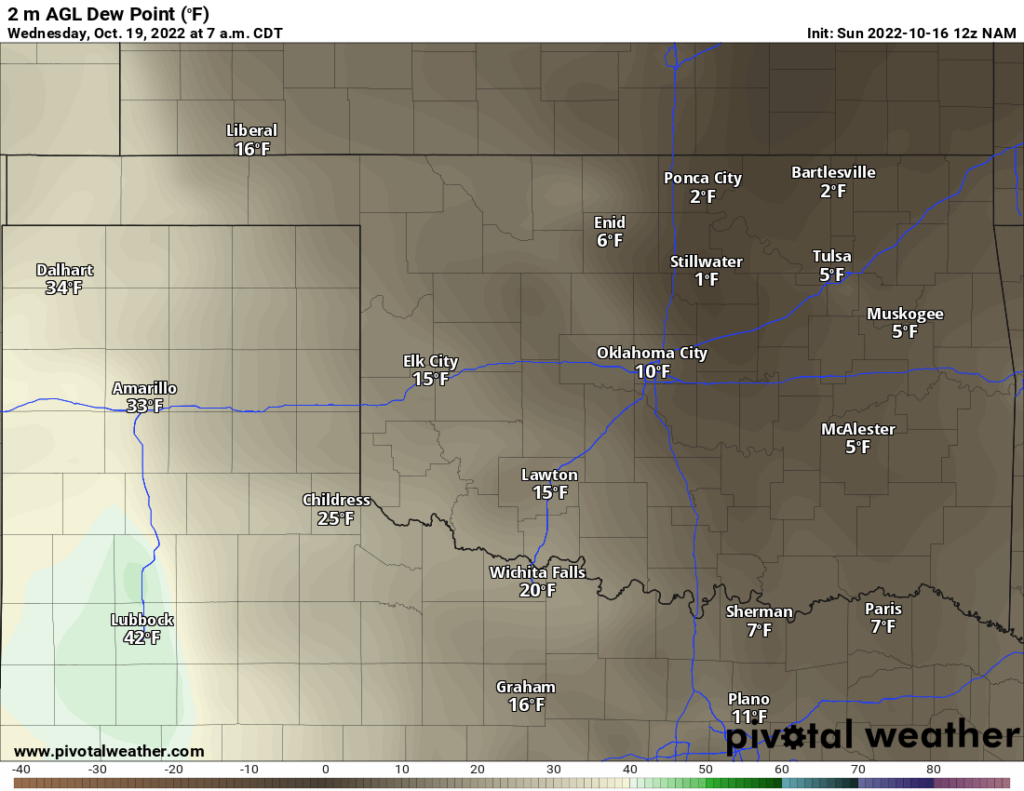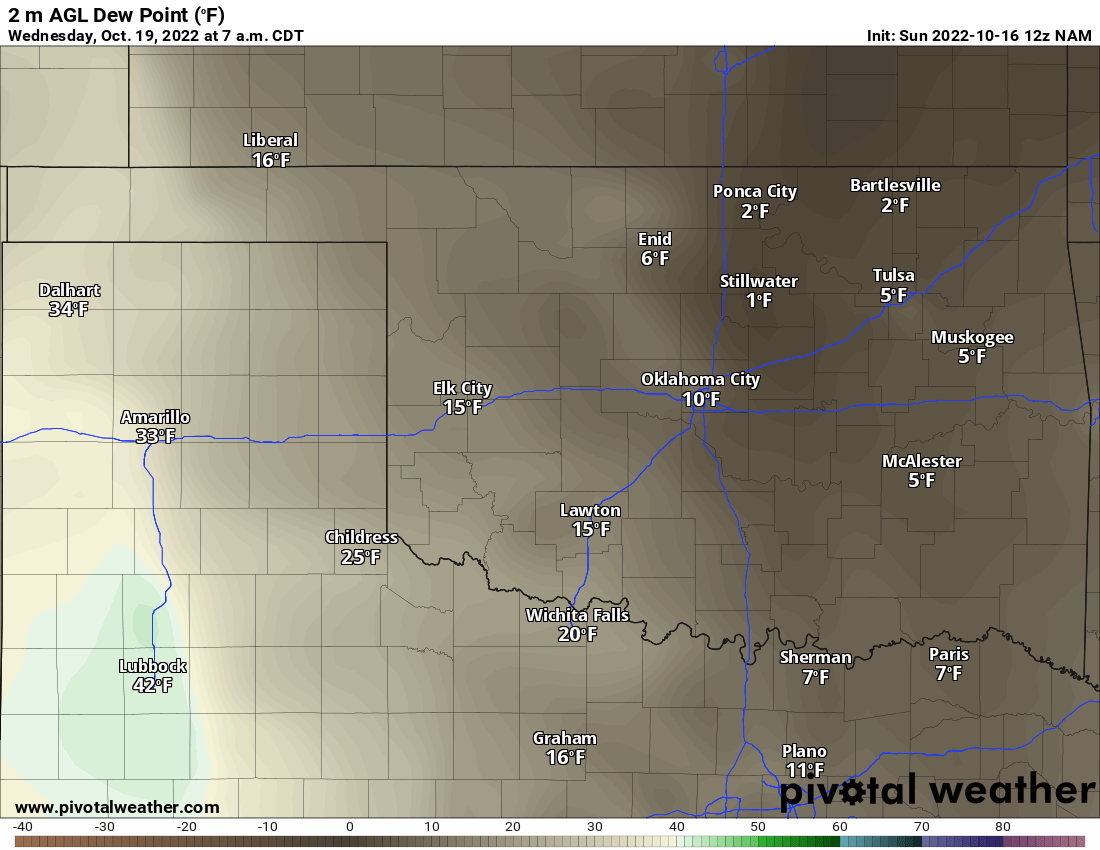 With ideal radiational cooling in place as described above, temperatures should bottom out Tuesday and Wednesday morning providing several their first freeze of the season. Other areas will see a frost. So make sure you protect any tender vegetation. After Tuesday and Wednesday, temperatures will quickly rebound.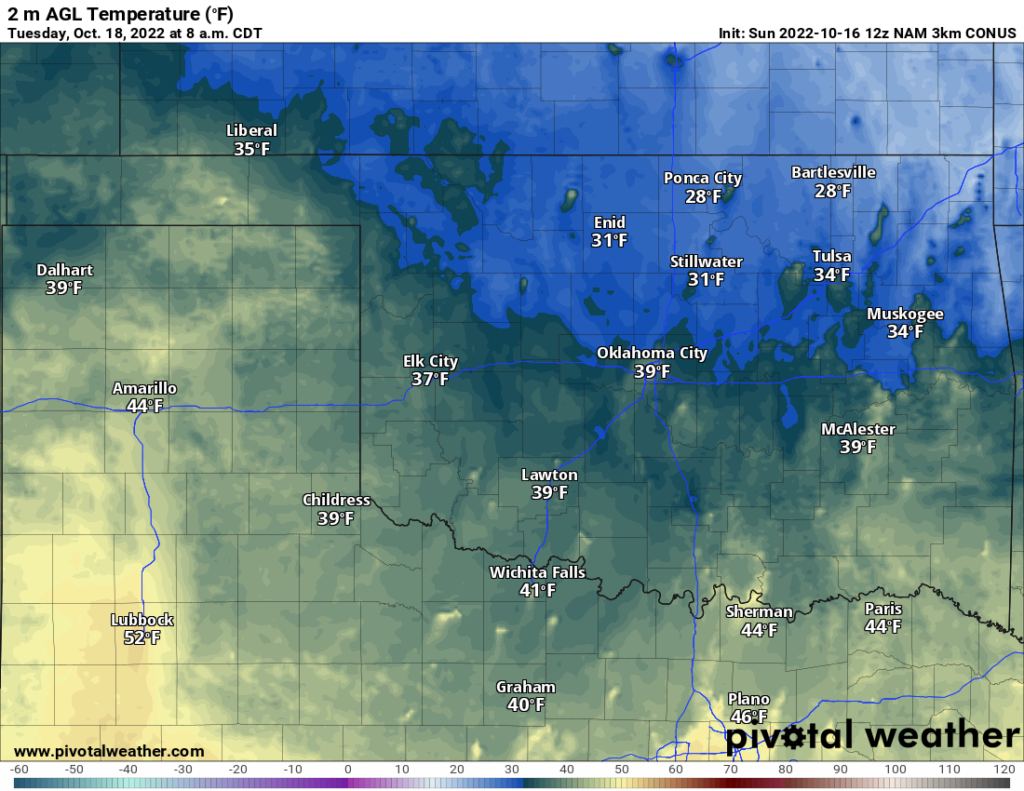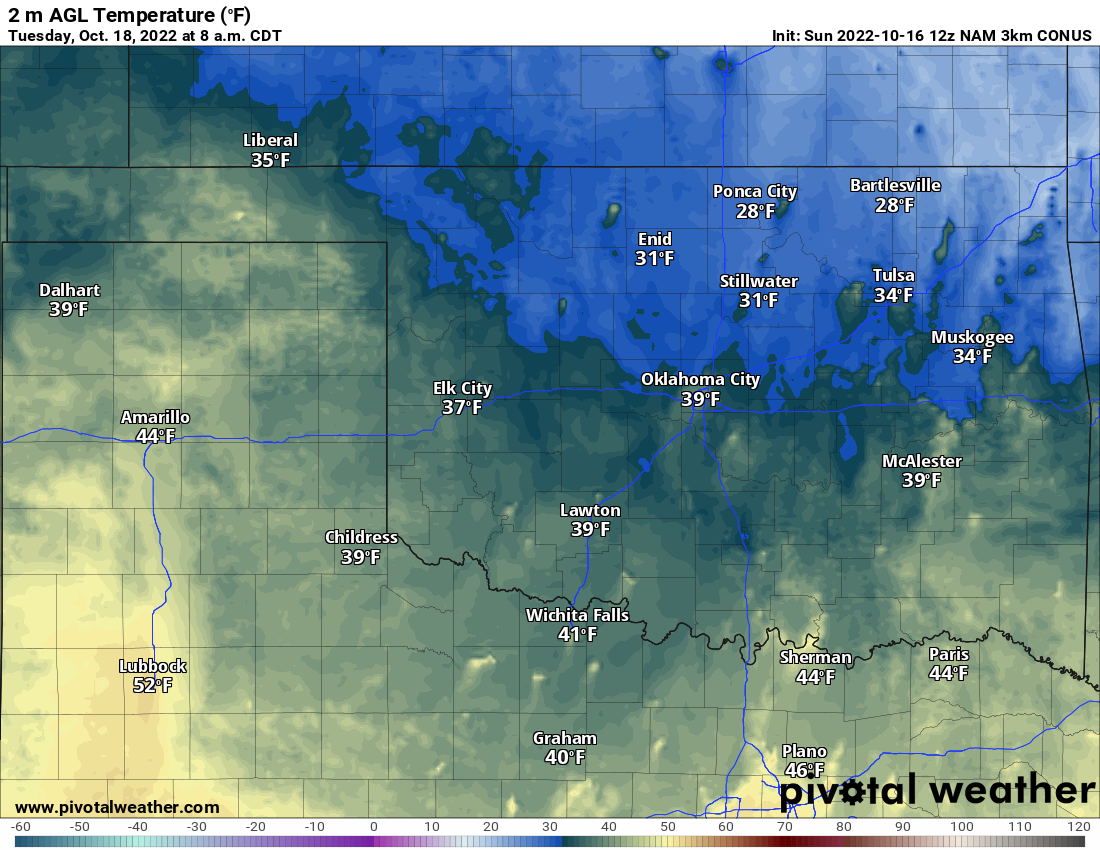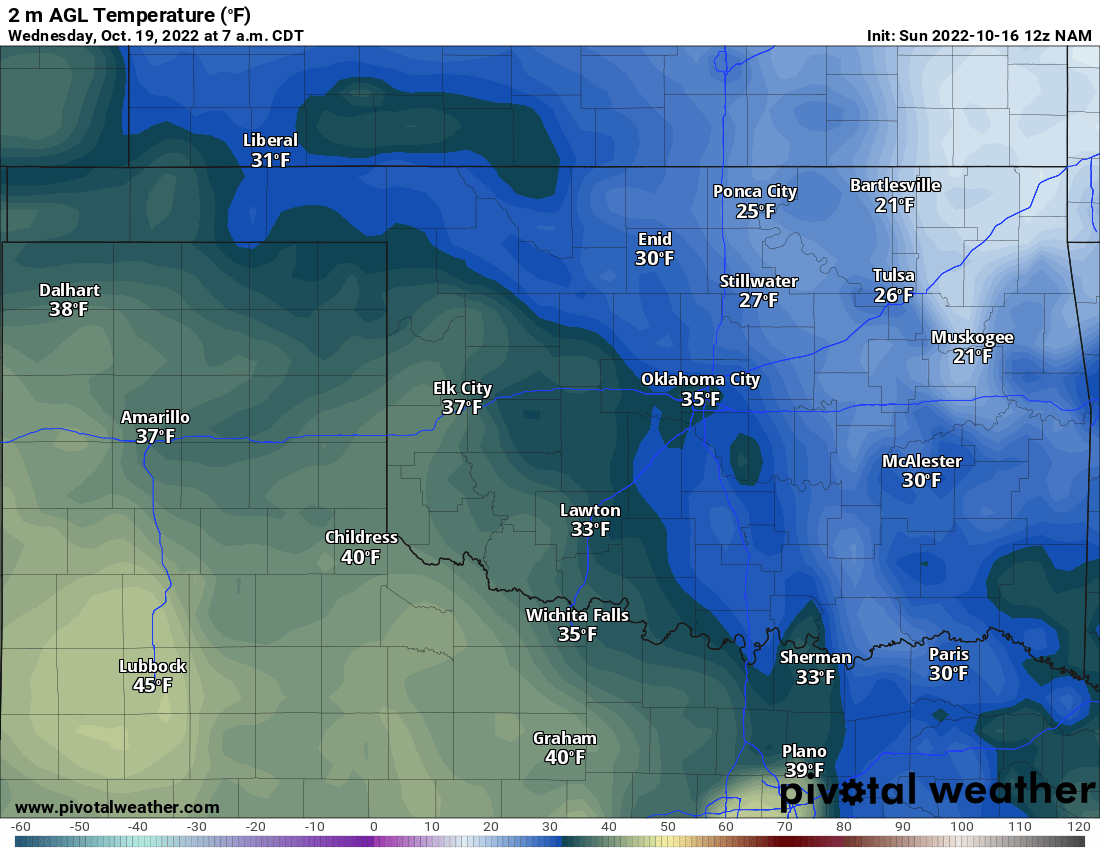 For those snow lovers, I have something that showed up in the long-range model data as a sign of hope. The European ensemble run #12 has 3″ of snow for OKC October 31st. What a Halloween Trick or Treat! Ha! Don't get too excited though, as you can see, the other 49 ensemble runs and the control run says not so fast. I'll be watching…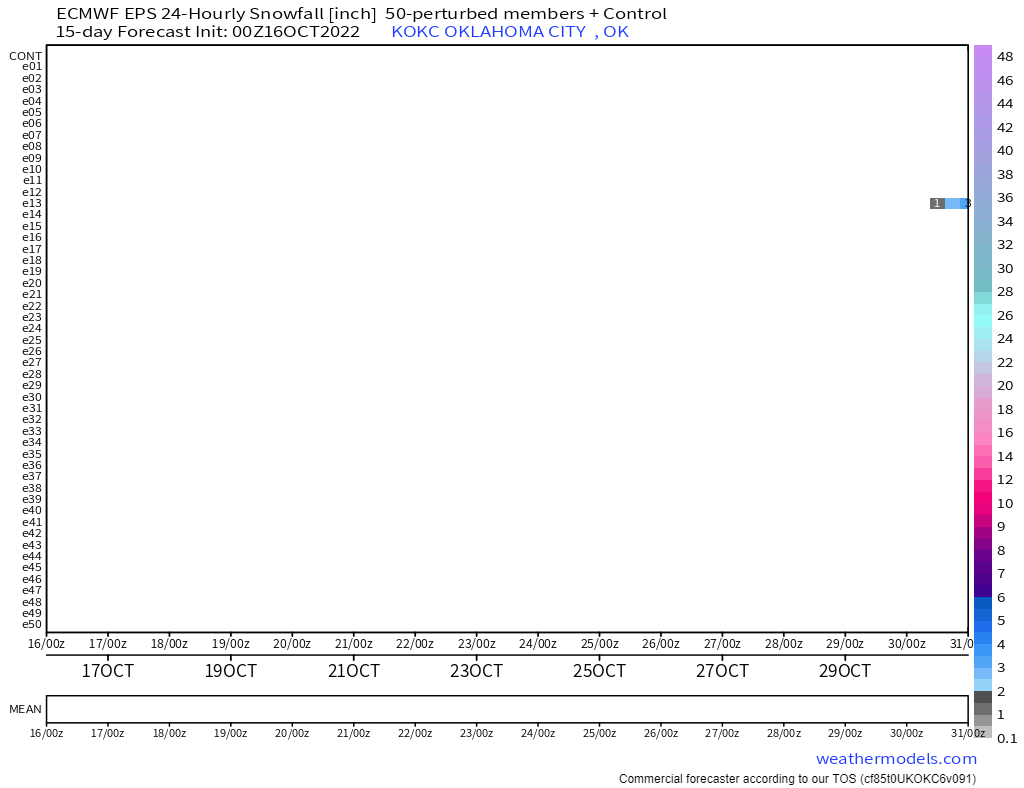 Finally, here is a look at the OKC temperature trend. Chilly to start out the week, but a nice finish into the weekend. Beyond this week's forecast, rainfall is expected to return. I'll have more on that on my social media platforms during the week ahead. -AT